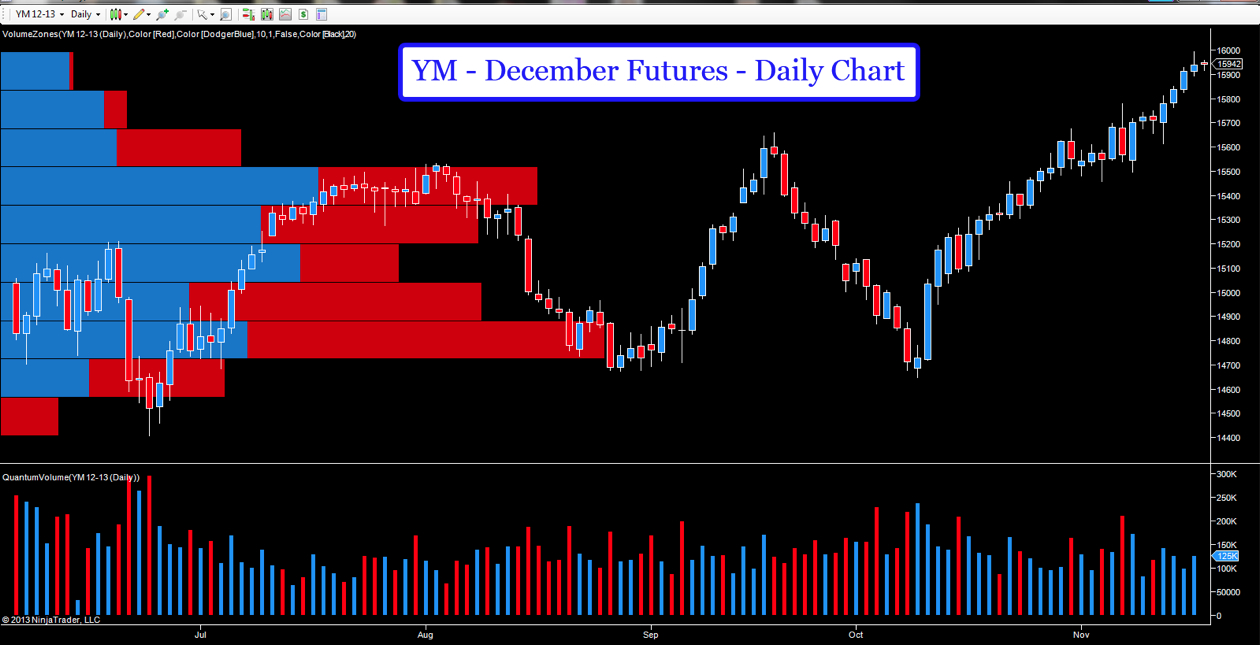 In the second of our benchmark charts, the YM (e mini for the Dow Jones) here too we can see this index is also on a strong trend higher, but its journey has been slightly different to that of the NQ.
By comparison, the YM saw sharp reversals in both early August and mid September, both of which were largely triggered as a result of the FED (non) statements on tapering of its bond buying program. At the time I wrote extensively about this, and from a technical perspective the key level to the downside was in the 14650 price region, and for further upside momentum to be maintained the 15650 price point was also critical. This region of price action is clearly defined on the volume at price histogram (to the left of the chart), and in a post I highlighted the then resistance level at 15700 would be key. This level was duly breached last week with the YM rising steadily on solid volume as we now approach another big number, namely 16000. Therefore, do not be surprised to see a temporary pause at this price point, and possible short term reversal as the index prepares to breach this level.
However, just like the NQ in my previous post there are no signs of a selling climax just yet, and with both Thanksgiving and Christmas now on the horizon we can expect to see this present rally continue in the short term.
By Anna Coulling