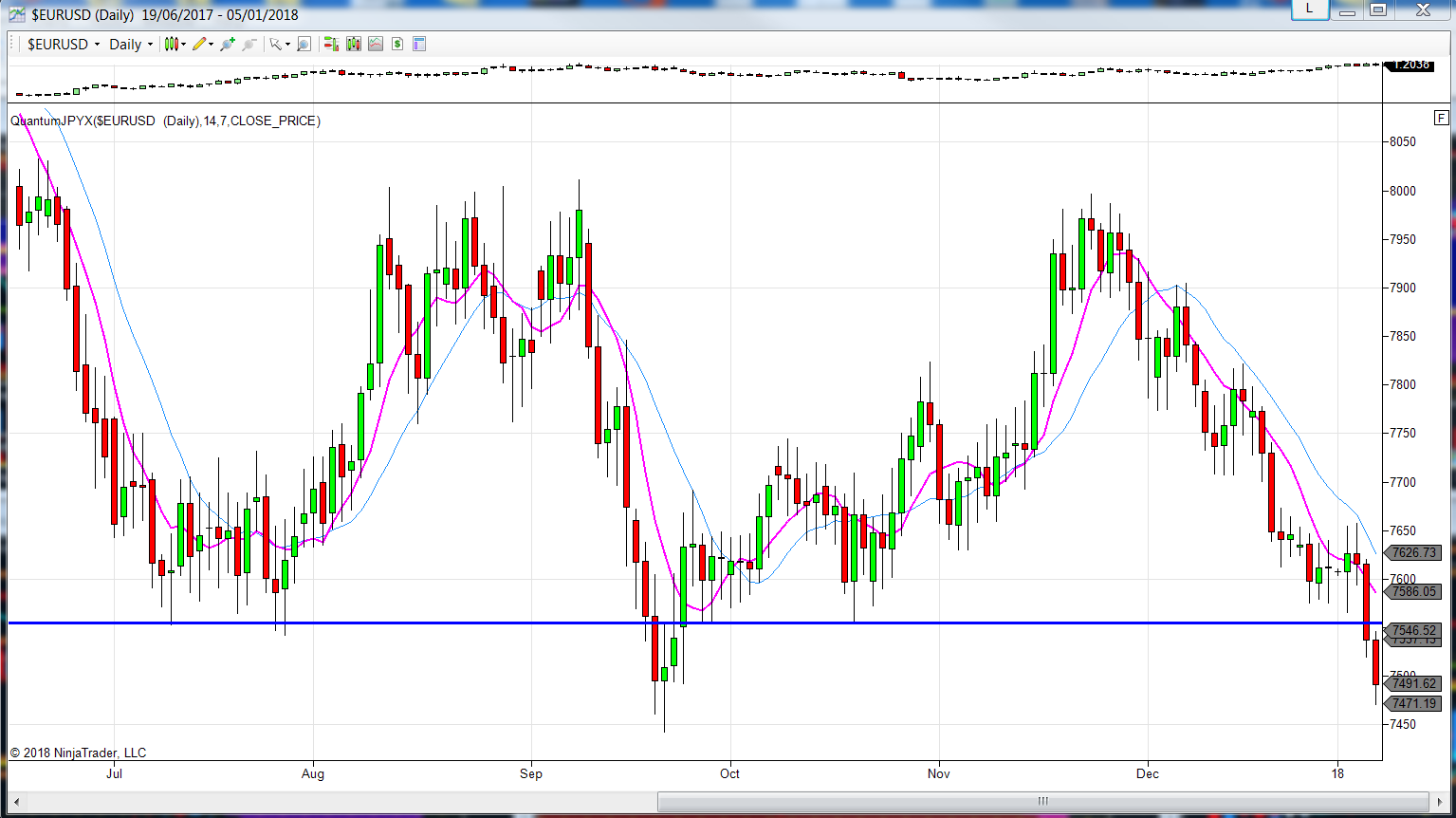 With US indices continuing to march ever higher, no surprise to see our Yen complex of pairs move strongly upwards, and bearish sentiment in the Yen index gather momentum.
Of the pairs we track the commodity yen crosses have been particularly bullish, and reflecting further current risk off market sentiment, with cad/jpy also benefiting from a rise in the price of oil. From a trading perspective it has been very much a case of going with flow as Yen selling shows little sign of coming to halt.
Moving to the Yen index, yesterday's price action on the daily chart saw the index break through key support at 7550,and with the Nikkei225 also pushing higher in overnight trading, the Yen index has continued lower, and is now looking to test 7450, with any break through here likely to take the index down to the platform of support at 7400.
Current market exuberance is, of course, also reflected in the VIX which in yesterday's trading touched a low of 8.94, and as the old saying goes : 'when the VIX is low, it's time to go!'to which we could also add 'when the Yen is low, it may be time to go as well!'
Some tech levels for our some of our Yen pairs include :
CAD/JPY 91.60 is key topside resistance which if breached would see the pair move into a fairly deep area of price congestion that stretches back to 2012. And the drivers for this pair are not only the price of oil and continued Yen weakness, but also speculation the BOC may raise interest rates at their January meeting.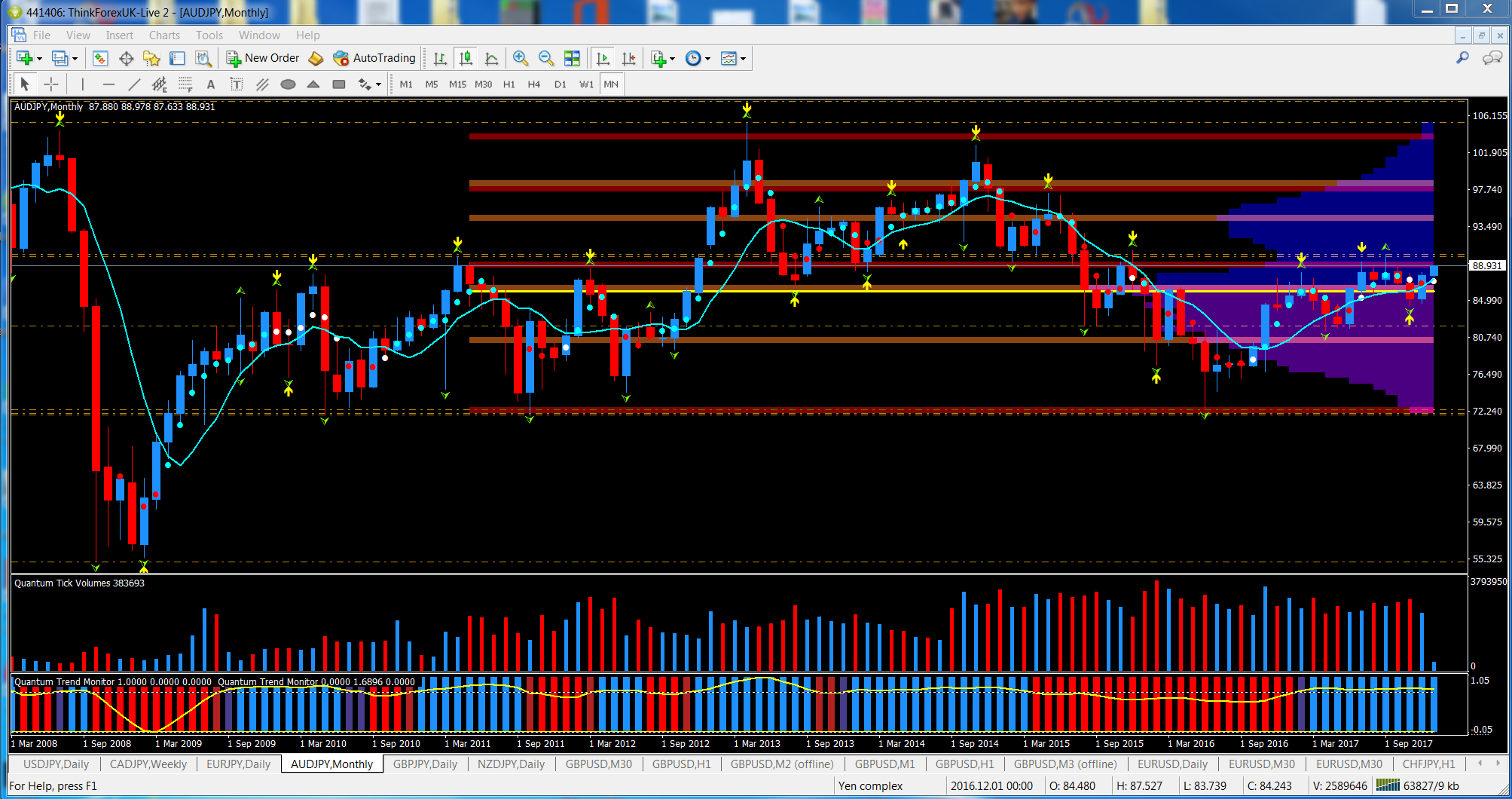 AUD/JPY is an interesting pair in that it is attempting to break away from the volume point of control, not only on the daily chart, but also the weekly and monthly, which is an usual occurrence. On the daily chart the VPOC is at 88.39 with resistance in the 89.40 region, a level last tested in July and October of 2017. A strong break through here takes the pair through a low volume node, and the opportunity to attack the strong resistance at the key 90.00 level.
By Anna Coulling