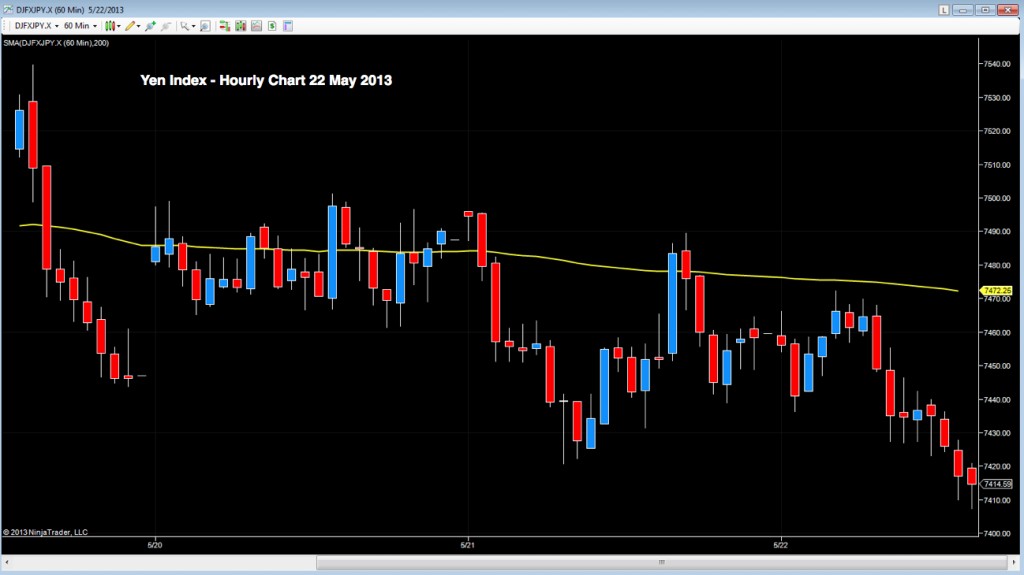 Most of us are familiar with the Dollar Index, but I thought it would be interesting to post the hourly chart for another index that I follow very closely, namely the YEN Index.
The chart above gives us a very interesting and clear view on Yen strength or weakness against a basket of primary currencies.
The first point to note is that this index has a very different construction from the USD index, and indeed in my view is that it is far more representative of Yen strength and weakness against a basket of currencies which are not European weighted.
We read the index in exactly the same way (and there is also an equivalent for the US dollar).  Yen weakness is once again clearly in evidence with the index trading well below the 200 ma, and with strong and solid ceilings of resistance now in place in this time frame, all suggesting further weakness for the Yen in the medium term.
You can now find my latest book on forex trading on Amazon.
By Anna Coulling