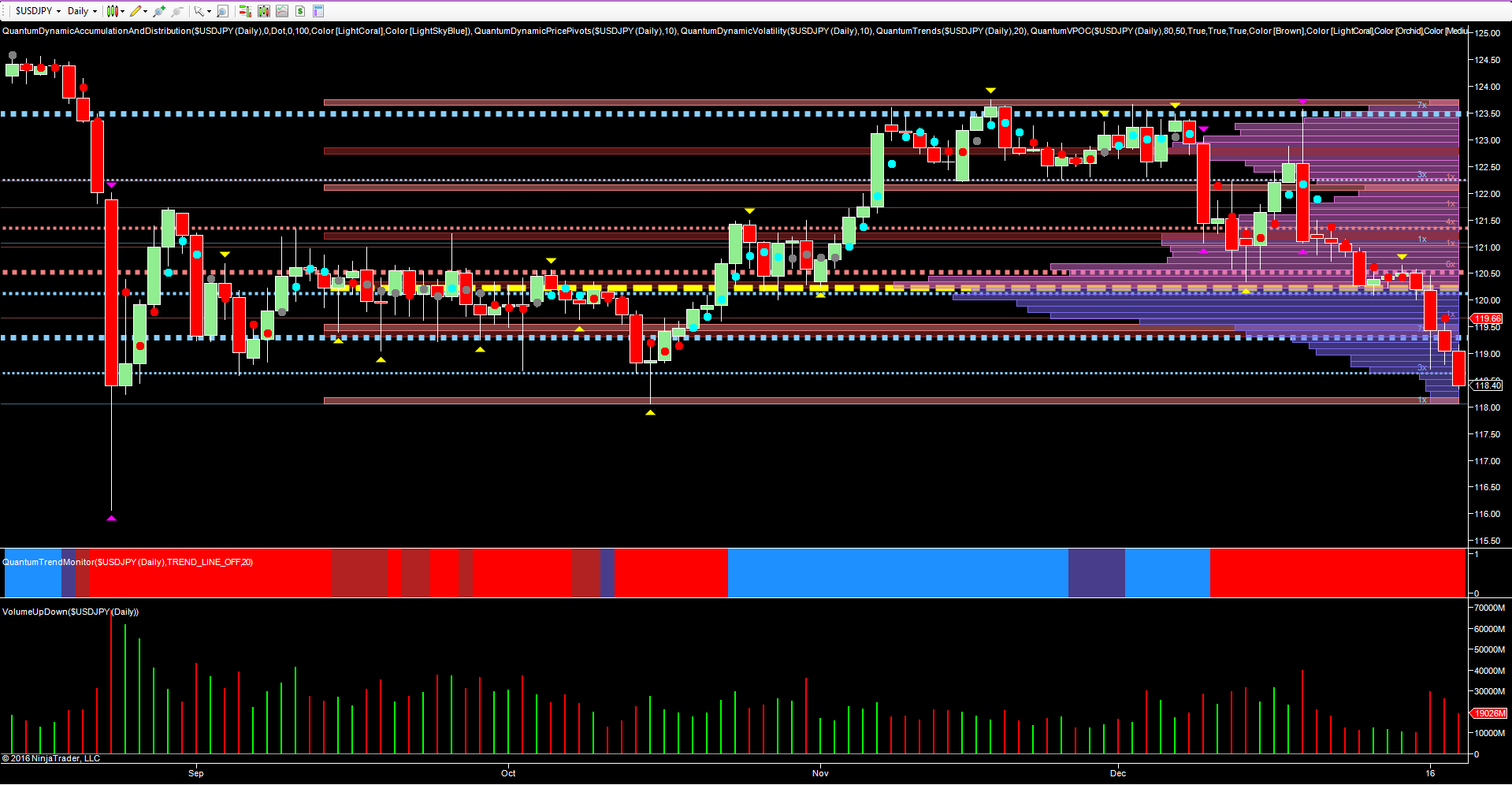 With equity markets once again under pressure as North Korea sends both physical and metaphorical tremors around the world, the USD/JPY in both spot and futures continues to reflect strong buying of the Japanese yen, with the USD/JPY falling and the 6J for March rising. Starting with the spot market, Monday's price action reflected some modest buying towards the latter part of the session, with the down candle closing with a wide body, but equally deep wick to the lower half reflecting support as equity markets recovered late in the day. Tuesday's price action then confirmed the current bearish sentiment with above average volume as the price action moved through the high volume node in the 119.50 area, and simultaneously taking out the potential platform of support in the 119.25 region denoted with the blue dotted line of the accumulation and distribution indicator.
This morning's price action has seen further confirmation of the bearish sentiment with the pair moving firmly through minor support in the 118.70 area to trade at 118.40, at the time of writing and continuing to drive further from the volume point of control at 120.20, which too is adding further downwards pressure. The key for the short term is the low volume node now awaiting in the 118.00 area, and should this be breached then we could see a deeper move as the current price waterfall develops. Much of course will depend on Friday's non farm payroll which could help to reverse the current downwards trend for the pair.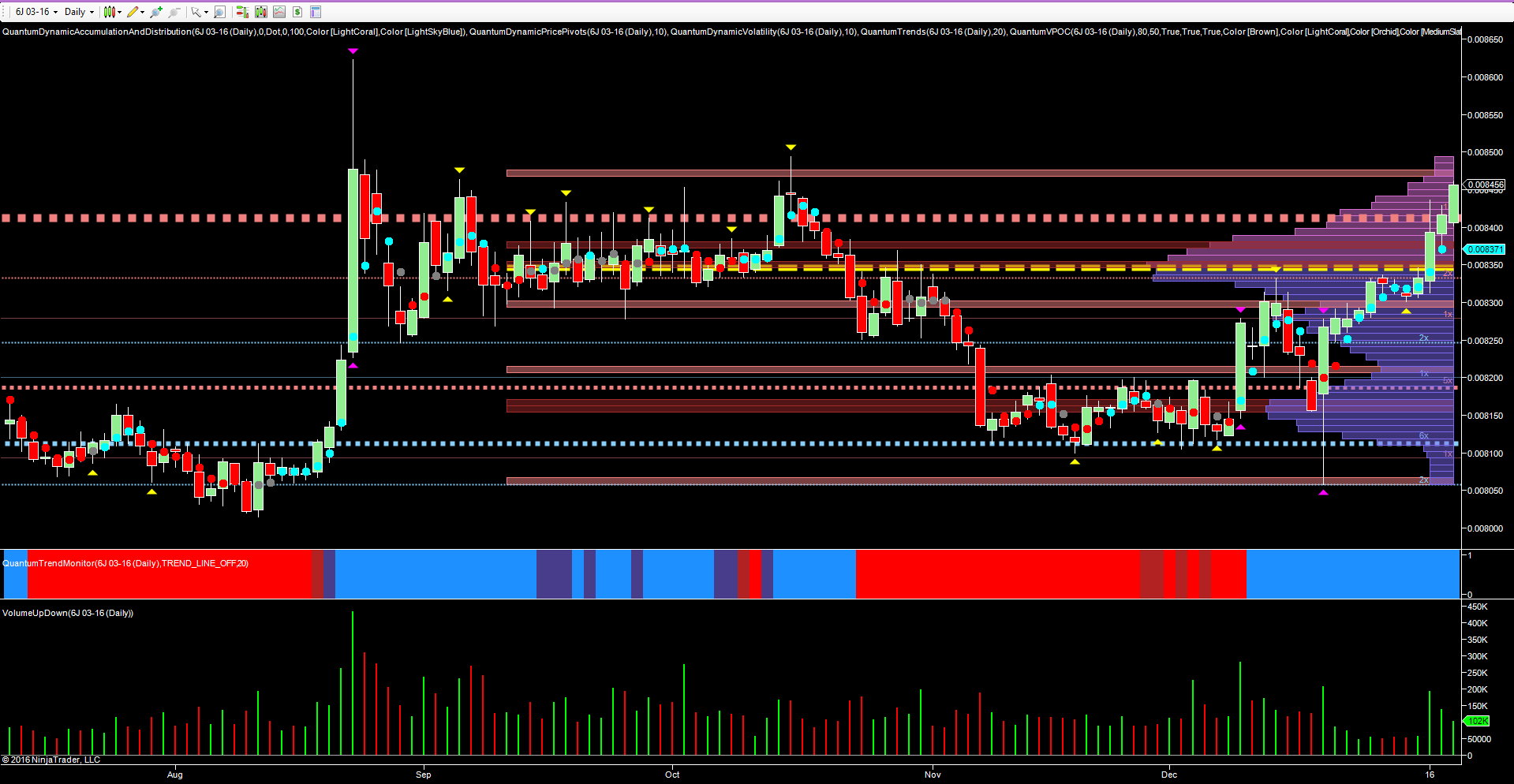 Moving to the March futures contract for the 6J, the picture here is a mirror image of the spot market, with the pair rising strongly, and moving through the volume point of control as denoted with the yellow dotted line in the 0.008350 area, with today's price action taking out the potential resistance in the 0.8420 area. Ahead, there is little in the way of meaningful resistance on this timeframe, and should the high of mid October be taken out then this may signal a further leg up, as risk on appetite wanes further.
By Anna Coulling
Charts from NinjaTrader and indicators from Quantum Trading