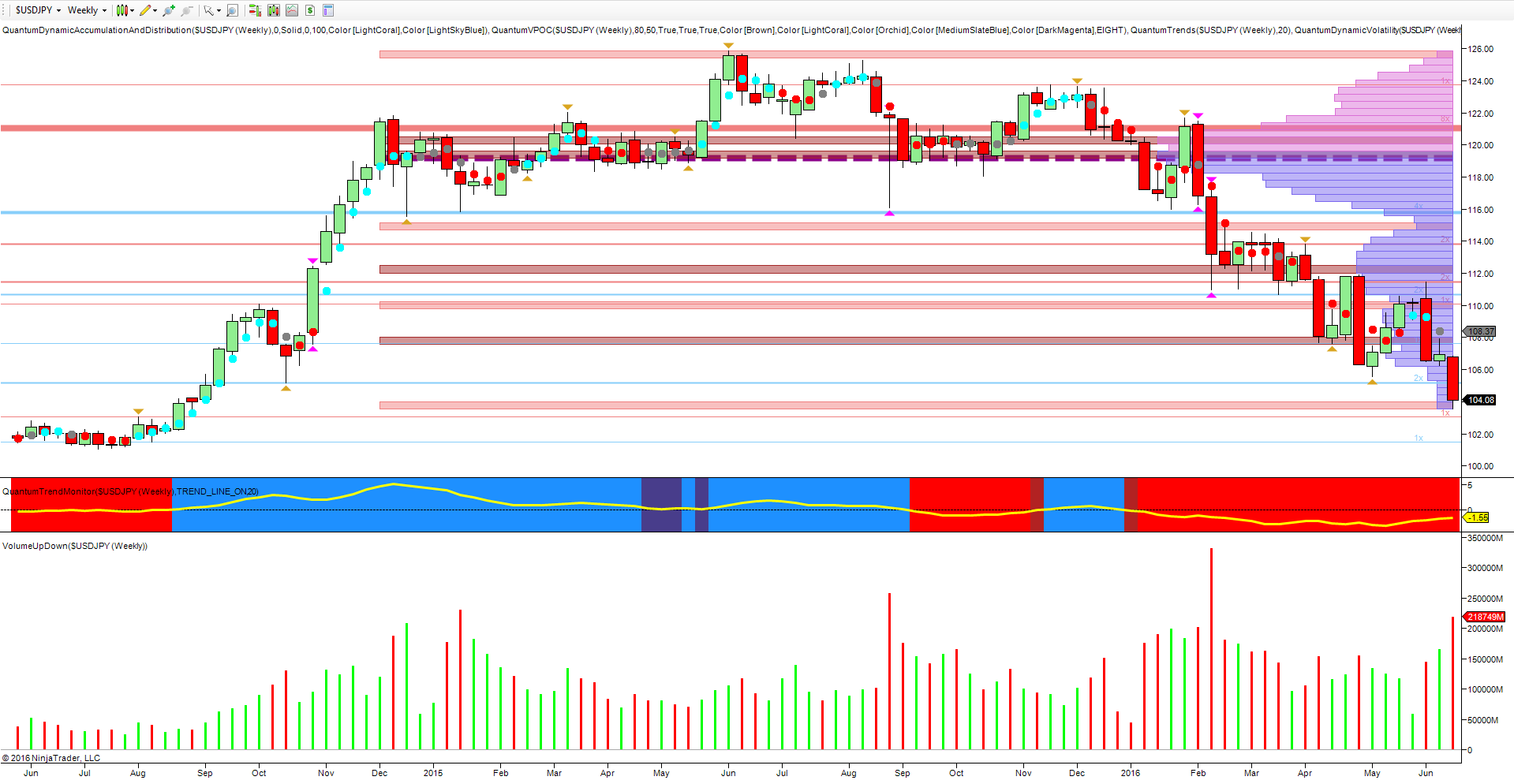 It was yet another interesting week for the USD/,which continued to remain firmly in the control of the bears, with the pair closing the week on a wide spread down candle as pressure continues to build on the pair. While the downwards trend has been punctuated with short term rallies, the most recent of these in May also delivering a classic example of volume price analysis in action, with the three week rally higher finally running out of steam on falling volume, before bearish sentiment overwhelmed the move once again, wiping out the gains in a single week. The following week then suggested further weakness ahead with a feeble attempt to rise on high volume,  which  was validated last week with volume rising significantly under the wide spread down candle. Clearly the sellers are in full control, as there is no evidence yet of buyers in this timeframe.
With the trend monitor continuing to remain firmly bearish, and with the pair approaching a low volume node in the 104 area, we are likely to see the pair move lower still and back to test potential support in the 101.60 region which we can see on the left hand side of the chart.
And whilst we are a long way off the heady days of 76/77 when we saw massive BOJ intervention, given the acceleration lower for the pair of the last few weeks any breach of the psychological 100 price point will likely spur the bank into action.
By Anna Coulling
Charts from NinjaTrader and indicators from Quantum Trading