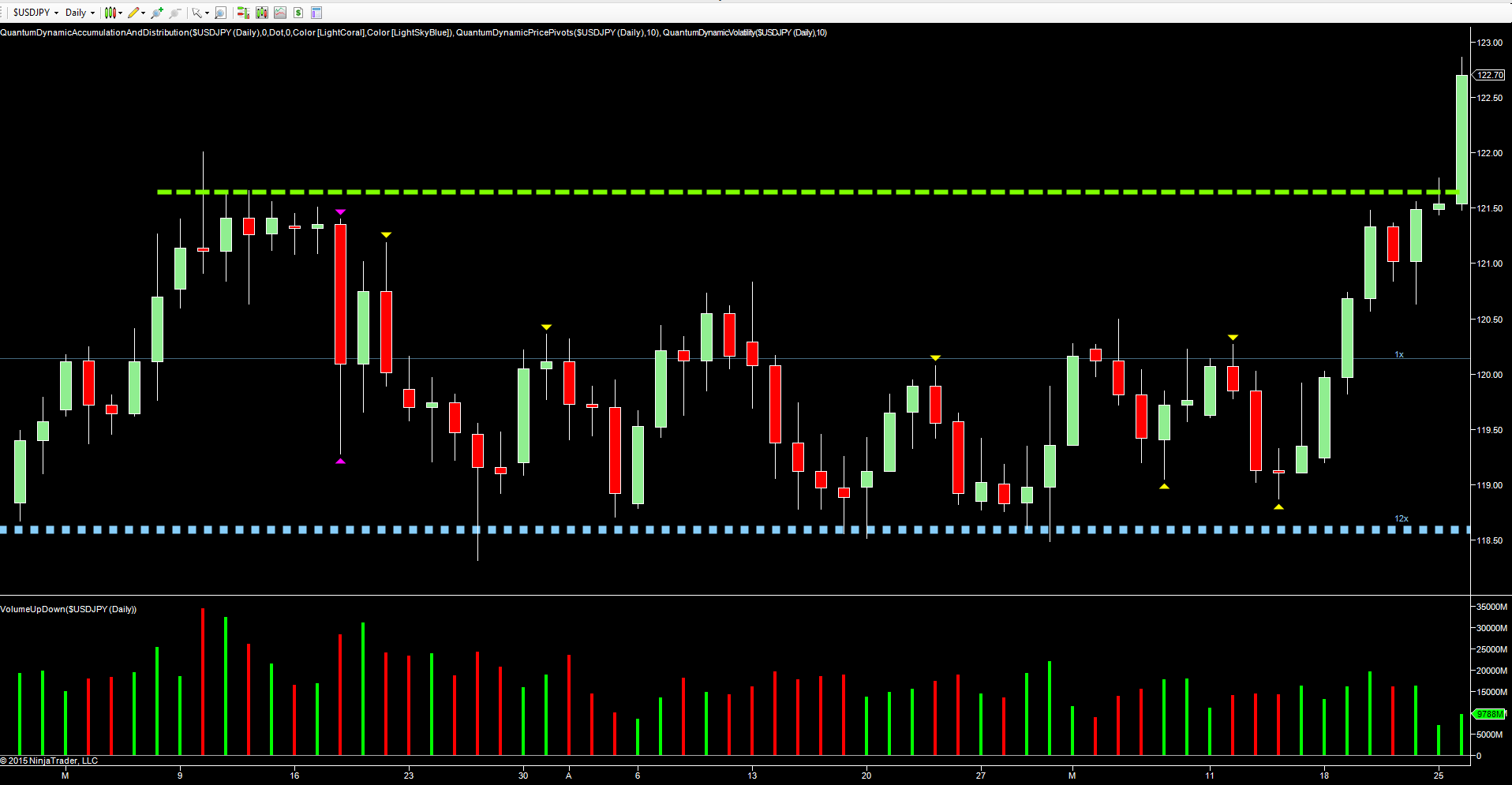 For longer term USD/JPY trend traders, the last few weeks have been ones where patience, patience and yet more patience have been the key as the pair continued to trade in a narrow range on both the daily and weekly charts. On the daily chart the regions of support and resistance have been building relentlessly, with a floor firmly in place in the 118.50 region, as denoted with the blue dotted line. A region of accumulation which has held firm through the constant testing of March, April and May. Friday's price action, prompted by the US dollar positive statement from Fed chair Janet Yellen, pushed the pair higher once again to test the ceiling of resistance in the 121.50 ahead of the long weekend, and which has duly been breached in grand style this morning as the markets return from the break, sending the pair soaring through the 122.00 region and powering higher to currently trade at 122.72 at the time of writing. Should today's price action be accompanied by strong and rising volume, then the breakout will be confirmed on the daily chart.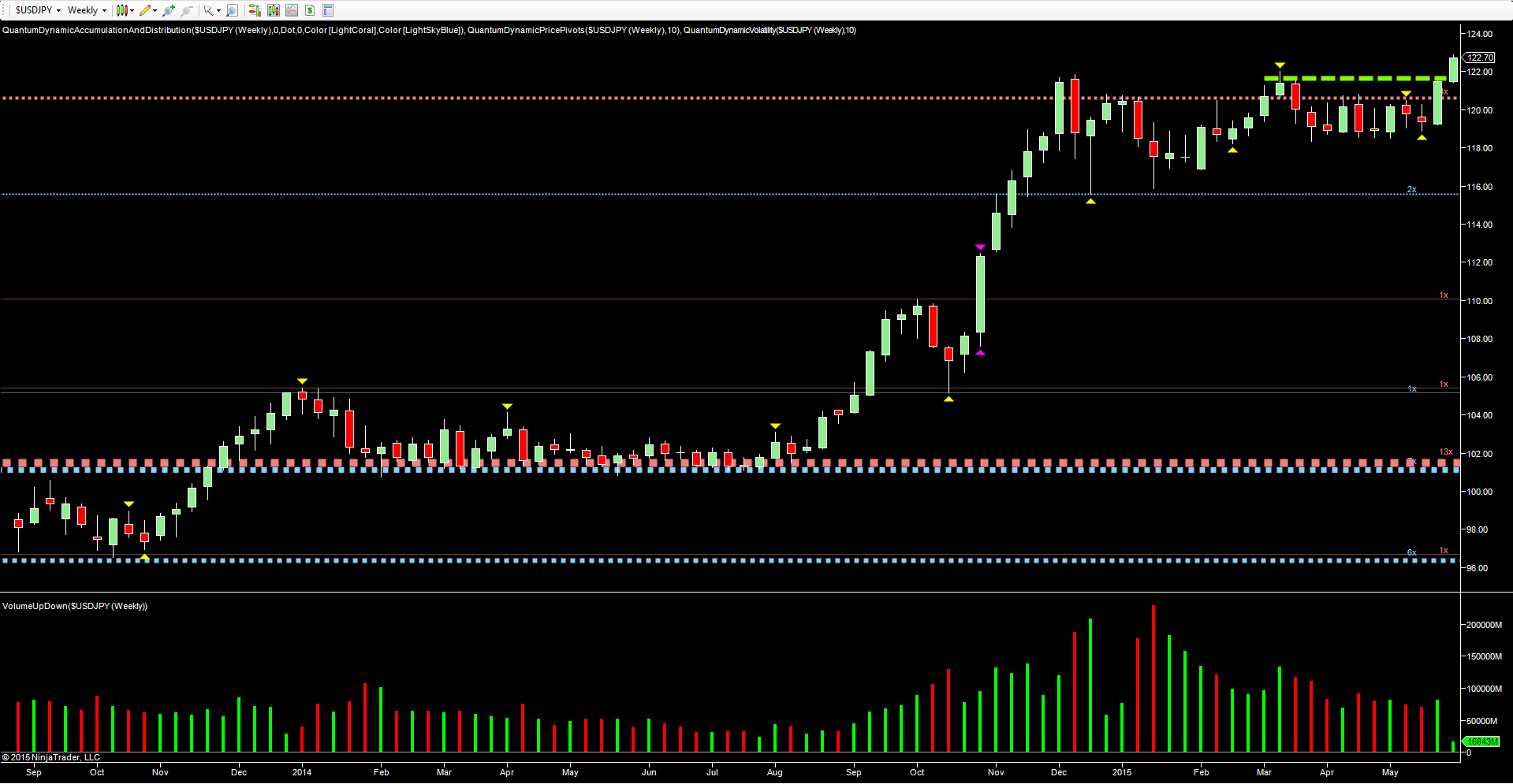 Moving to the weekly chart, this too confirms the bullish breakout which is now in prospect on this time frame, with last week's price action preparing the ground as the ceiling of resistance in the 121.50 is also well defined on this chart. This level was also tested back in December 2014, with a consequent reversal as the congestion phase of the last few months began in earnest. Provided the pair continue to hold above this level on the week, then the longer term platform of support will then be in place to provide a springboard higher with further bullish momentum to come as the next leg of the longer term trend then builds.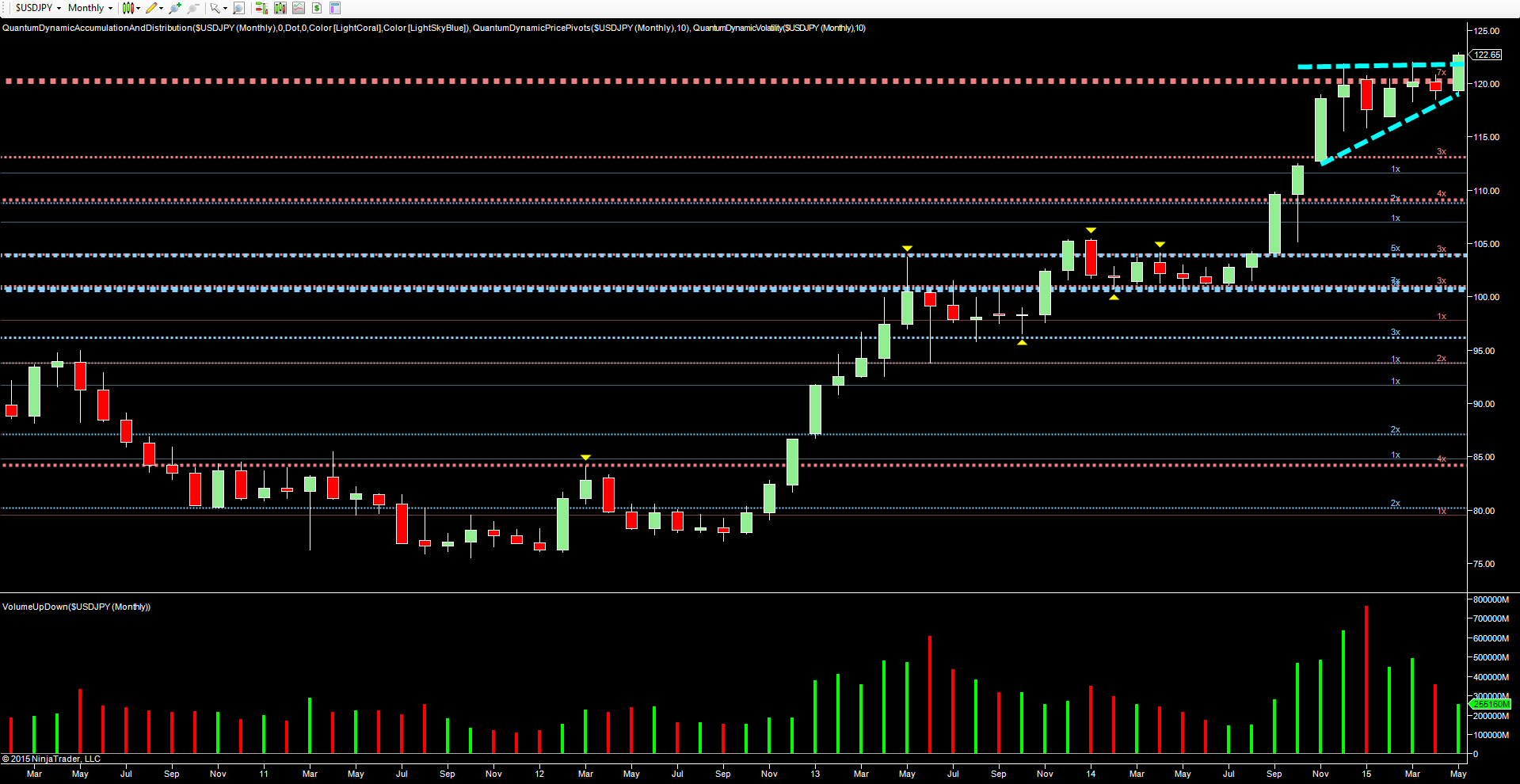 Finally moving to the monthly chart, here we can see the rising triangle of price action which has been signalling a likely break to the upside for some time. The only question was when, and today's price action, driven by the FED would appear to be giving us the answer – which is NOW! What is also interesting on this chart is the huge volume of buying which arrived at the start of the year, and as always, it is simply a question of being patient and waiting for the consequent breakout.
By Anna Coulling
Charts are from NinjaTrader and the trading indicators from Quantum Trading.