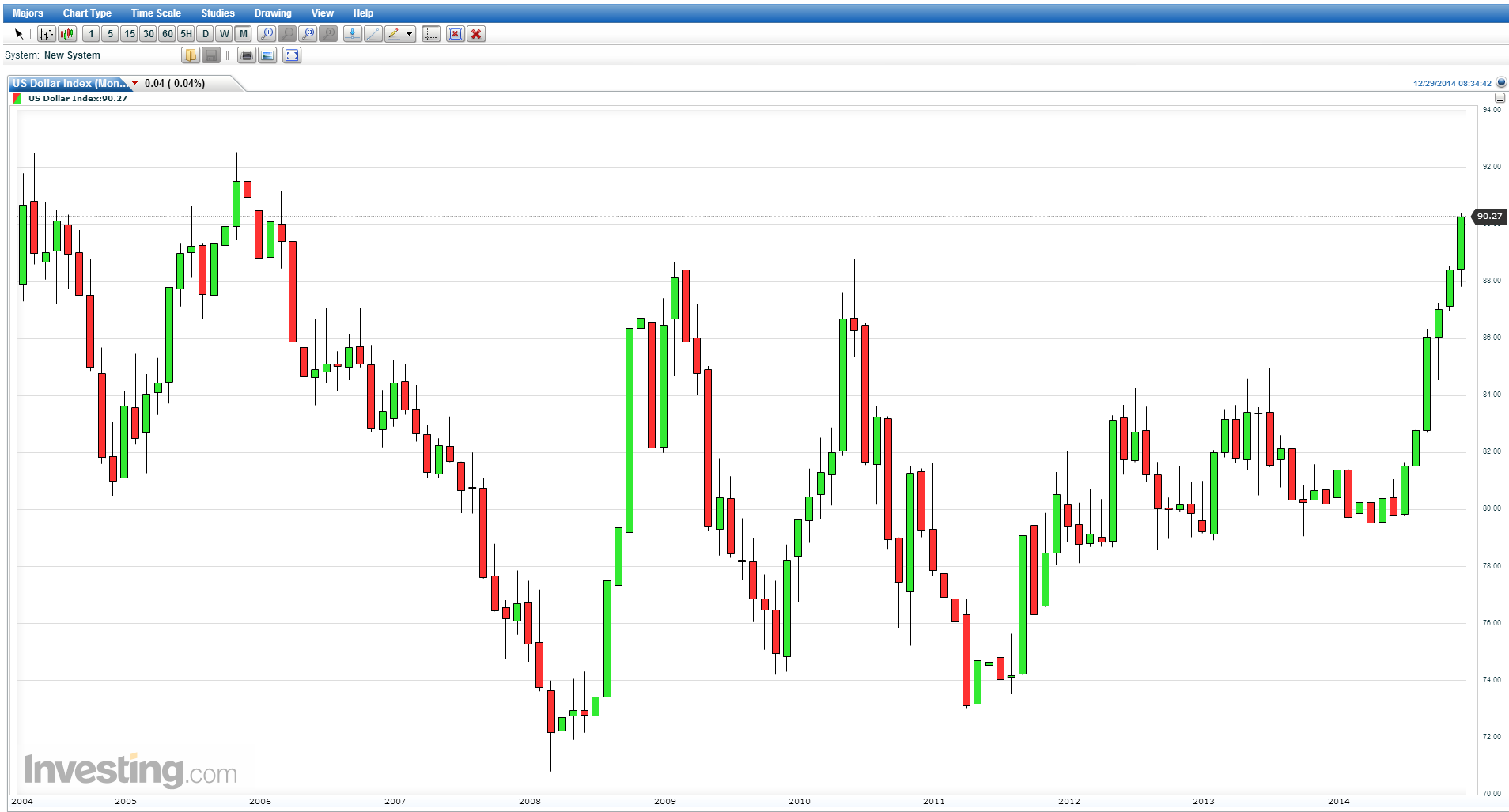 For the US dollar, 2014 was most definitely a game of two halves, with the first seeing the currency meander in a tight range as it built a platform of price support in the 79 region, before finally exploding into life in the second half of the year, aided by helpful rhetoric from the FED, a scenario we are likely to see roll forward into 2015.
From a technical standpoint, these two phases of price action could not be more diametrically opposed, with the early part of 2014 suggesting possible further weakness had the floor of price support in the 79 region been breached. However, this price level duly held, and indeed provided the springboard for the USD to break higher on the back of six months of solid gains, as the index trades (at time of writing) at 90.27.  This dramatic move has taken the USD index over 10 points since the lows of the first half of 2014. During this bullish price action several key price points have been taken out, the first being the move through the resistance region in the 84.50 area, and more recently the 89.71 high of early 2009.
With this platform of strong price support now in place, the US dollar index looks set to rise further, with the next level of resistance now clearly defined in the 92.50 area, a region tested both in 2004 and again in 2006. Should this be breached in early 2015, this is likely to cement the strong technical picture for the US dollar, and with the FED continuing to signal a recovery and the prospect of rising rates, this will simply add further momentum to the current bullish picture. Whilst 100 is long way off, it would be no surprise to see this level approached towards the end of the next year.
By Anna Coulling