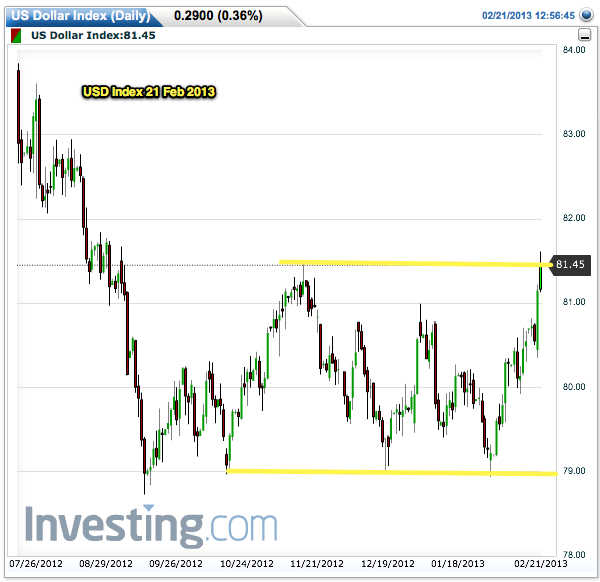 A very quick update on the USD Index which in this morning's trading has managed to break through 81.50, which defines the upper range of its current congestion zone. The move back into the Dollar comes on the back of the FOMC minutes in which there appeared to be concerns about the viability of the current open ended QE3 programme.
Whether these concerns do in fact translate into a change in policy remains to be seen but they were sufficient to prompt the sharp reversal in market sentiment which has continued into today's trading.
Poorer than expected PMI data for the eurozone has also contributed to this reversal, with France's figures particularly bad.
With PMI and the Philly Fed due out in the US shortly, it may be a very bumpy day for market bulls.
By Anna Coulling
Come and join my live training room and discover why in today's complex markets price behaviour holds the key to your trading success.