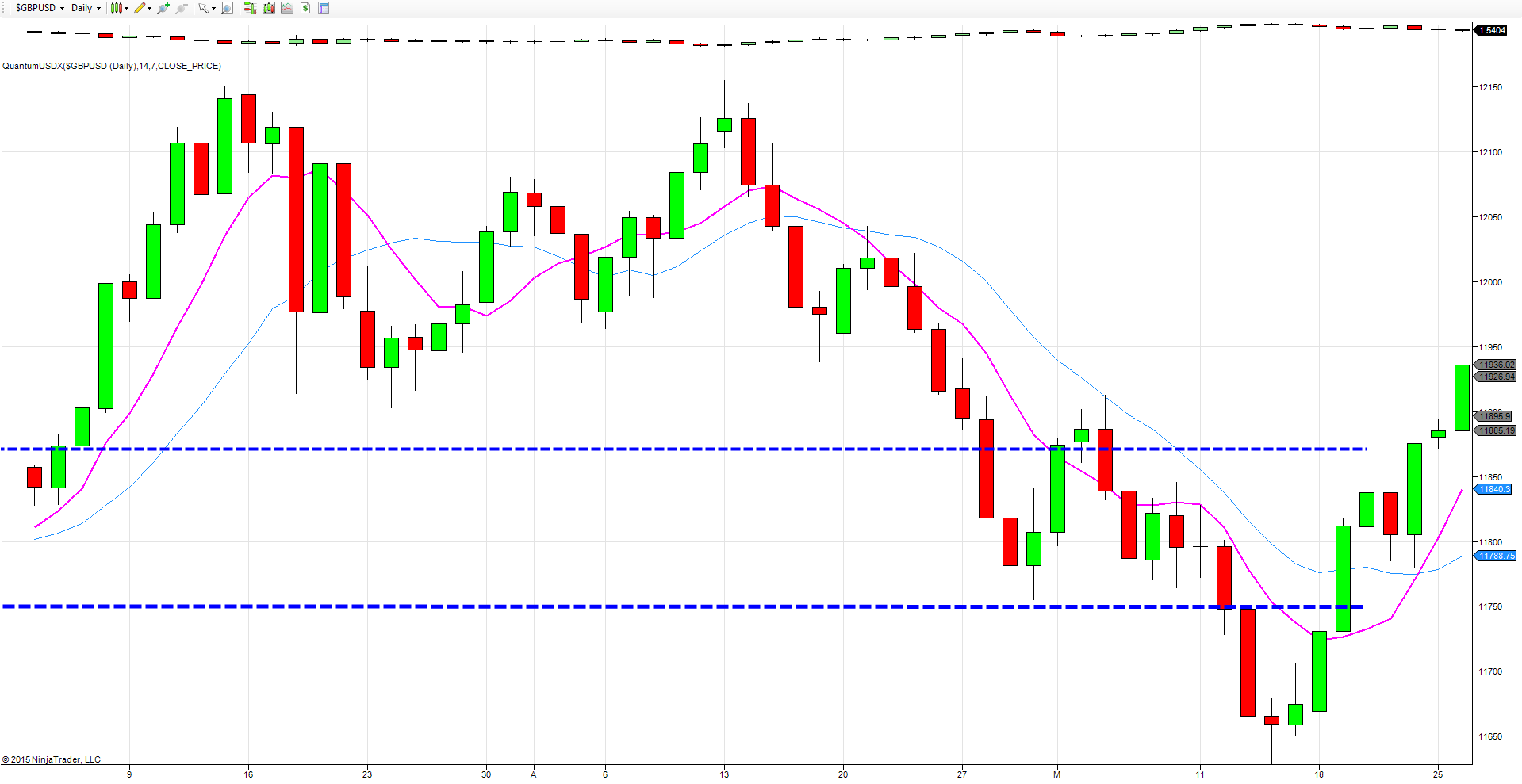 Friday's speech from Fed chair Janet Yellan rounded off a seminal week for the markets, with the US dollar bulls returning in force as her comments continued to confirm the prospect of an interest rate rise during 2015, provided economic data continues to support the mild recovery for the US economy. Despite the statement arriving ahead of the three day weekend, the US dollar soared on the news with the dollar index closing with a wide spread up candle and testing the ceiling of resistance on the daily chart at 11,870 and closing at 11,875.
This bullish sentiment has continued in early trading this morning, with the dollar index moving strongly higher and duly driving commodities and currency majors, with the index now pushing on towards 11,950 and currently trading at 11,933 at the time of writing. With the strong platform of support now in place, the dollar index looks set to continue the bullish momentum further with a move back towards 12,000 region in due course. Much will now depend on the fundamental data for the US economy over the next few weeks, with Core Durable Goods, CB consumer confidence and Friday's preliminary GDP the stand-out items for the week ahead. From a technical perspective the deep region of price congestion which the index is now testing from below, will need to be breached, and provided the fundamental data continues to be broadly supportive, then we should see a continuation of the bullish recovery for the US dollar in the longer term.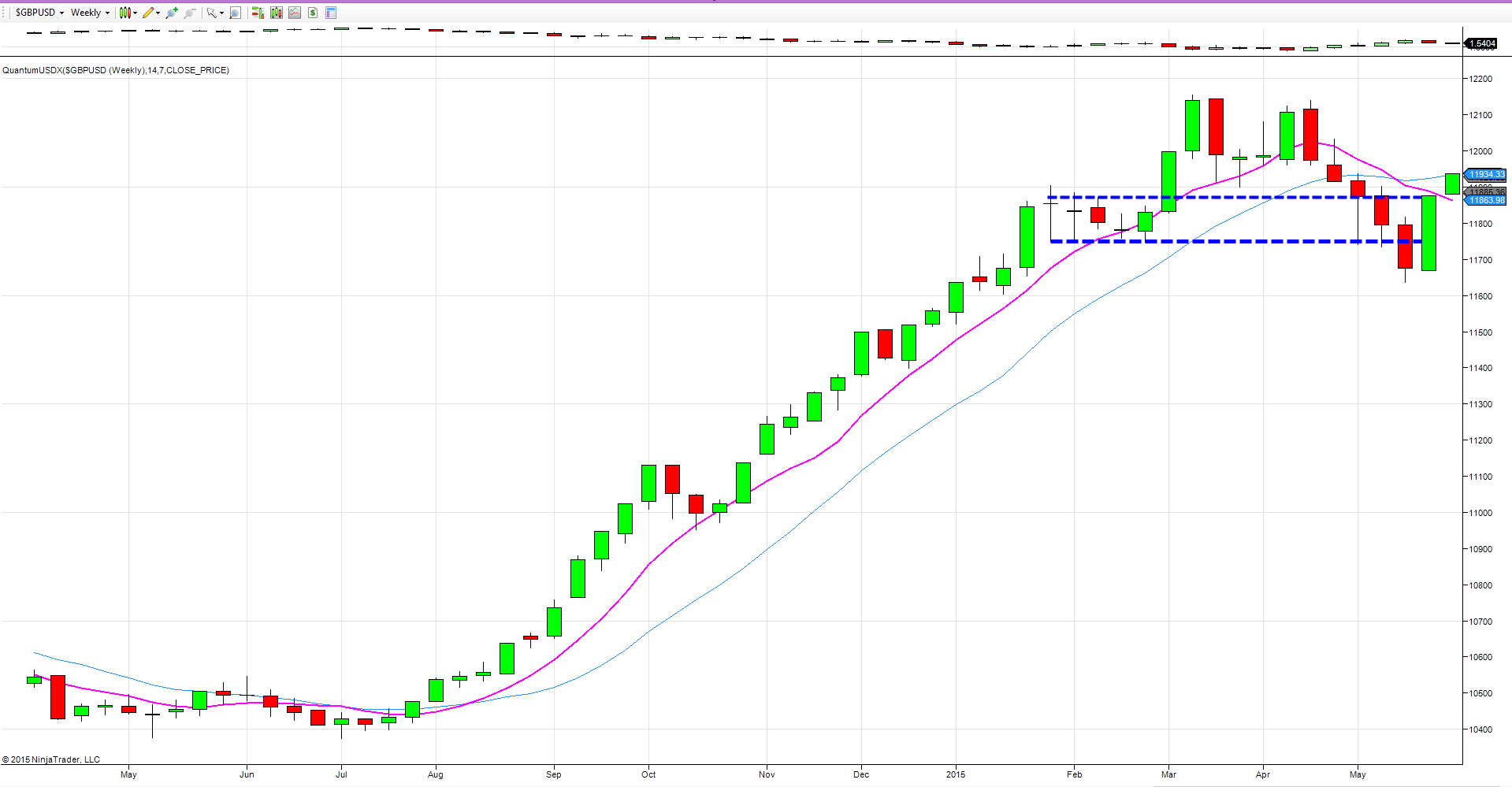 Indeed this is certainly confirmed with the weekly chart, where last week's price action closed as a wide spread up candle and sending a clear bullish engulfing signal as a result. The double top is now in place at 12,150, and any move through here will then open the way for a continuation of the longer term bullish trend for the US dollar.
By Anna Coulling
Charts are from NinjaTrader and the trading indicators from Quantum Trading.