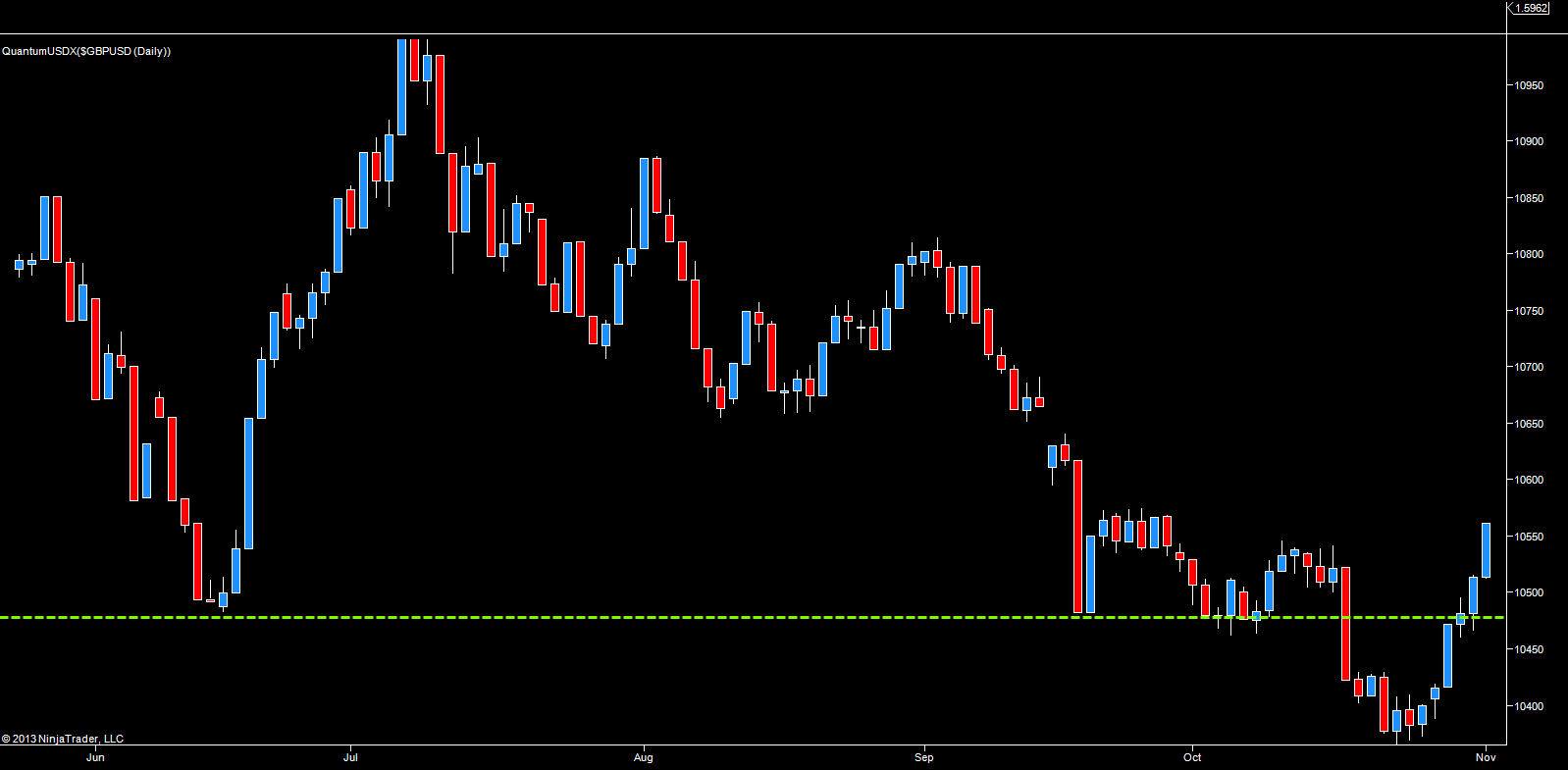 A confluence of factors all conspired to give the poor old US Dollar some much needed bullish momentum last week, coming in a variety of ways and from a variety of sources.
The first of these was the more hawkish tone adopted by the FED, which resulted in a huge sell off in the eurusd, which in turn had already coincided with a major resistance level at the 1.3830 area on both the daily and weekly charts. The quote that triggered this sell off was the terminology used by Bernanke when referring to the economy expanding 'at a moderate pace', which was enough to re-ignite speculation about the start of the taper.
Second, with eurozone inflation figures coming in much lower than expected, this has raised the possibility of the ECB cutting interest rates as early as this week. In addition German data was relatively weak, and on Thursday retail sales continued to post a decline for a fourth month in a row. All suggestive that the ECB will have to do something to arrest this sudden downturn. Finally, from a fundamental perspective the US Dollar was also helped at the end of the week by some mildly encouraging figures, both in unemployment claims and in the ISM Manufacturing PMI.
Moving to the technical picture on the daily chart for the US Dollar index, last week's price action resulted in a breach of a key level at 10475, as shown by the green dotted line, with the index ending the week at 10576 with a wide spread up candle. This also resulted in a break of the resistance at the 10500 price area, and with a possible platform of support now in place, we could see some further upside momentum for the US Dollar, provided we see a close above 10580 where resistance now awaits.
Much now depends on the words and actions of the central banks with an Australian interest rate decision due later today, followed by Europe and the UK on Thursday, before the week rounds off with a second dose of NFP on Friday along with a speech from Fed Chairman Ben Bernanke.
By Anna Coulling