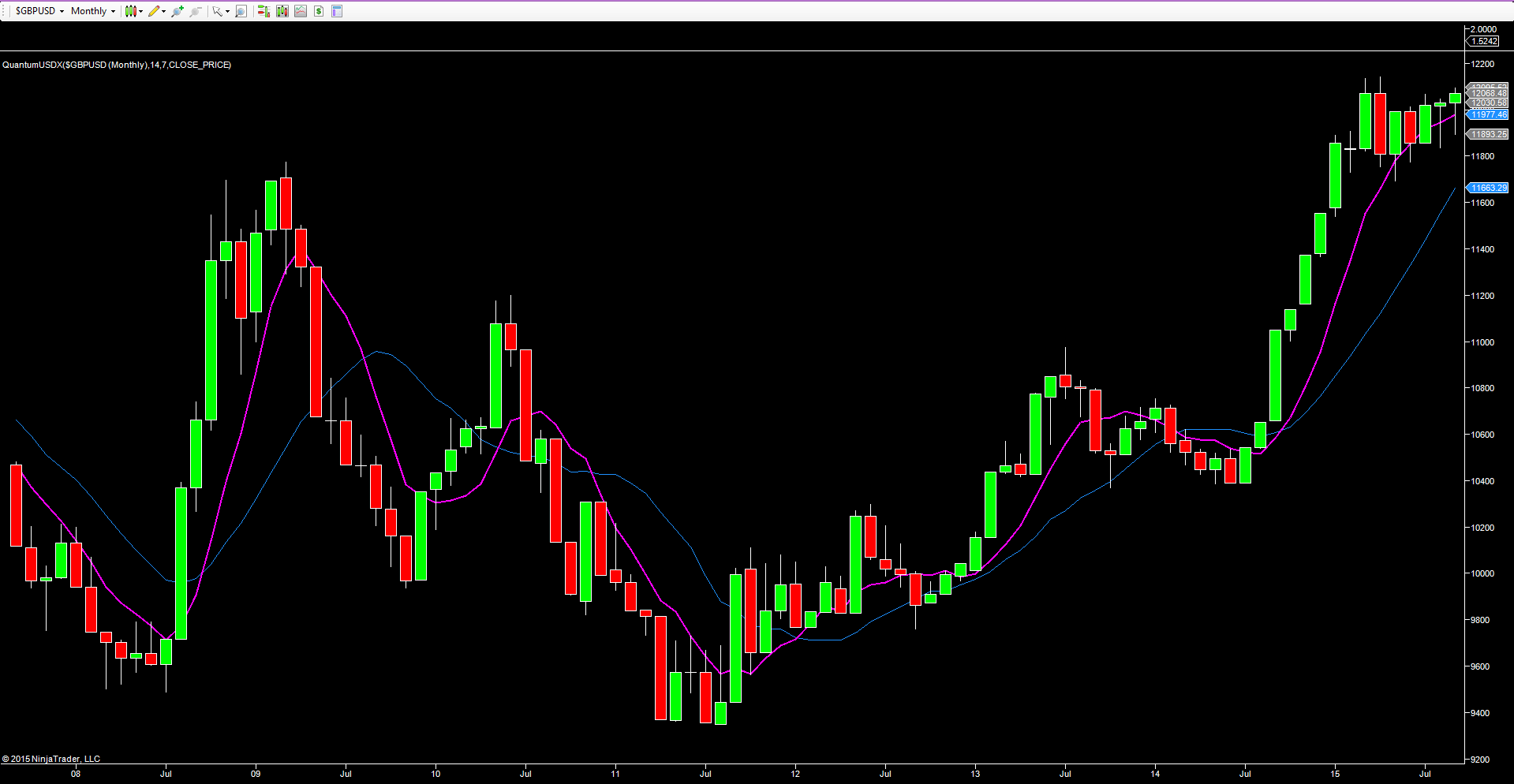 In the wake of last week's decision by the FED not to raise interest rates, which has seemingly perplexed a number of market players, now is probably a good time to revisit the USD index, and in particularly the monthly chart where bullish momentum for the USD continues to dominate.
In many ways the monthly chart for the USD neatly encapsulates the FED's ambivalence towards the issue of whether to raise rates at the September meeting. The initial surge which saw the index move from the lows of July 2014 on the prospect of a normalization of monetary policy as the FED prepared the markets for a rise in rates, finally came to a shuddering halt in April this year when the markets began to doubt whether this plan would be followed through.
From a technical standpoint this resulted in a two bar reversal on the index for March and April which failed to follow through, with the USD rallying in May before falling again in June before rallying once more in July. This price action has created a ceiling of resistance in the 12,100 region, and it is also interesting to note that of these recent candles each has a higher low than its predecessor which confirms the bullish picture for the USD.
August's price action was equally bullish for the USD, as signaled by the deep wick to the body of the candle, and this now looks to be repeated in September. Once again as for August we have witnessed a sell off in the USD before promptly being reversed with the index looking set to close the month in positive territory.
For USD dollar we now need to see a move beyond the resistance in place in the 12,100 region, and should this be breached then this will provide a solid platform of support as well as a springboard for the resumption of the longer term bullish trend.
By Anna Coulling – NinjaTrader charts with Quantum Trading USDX indicator