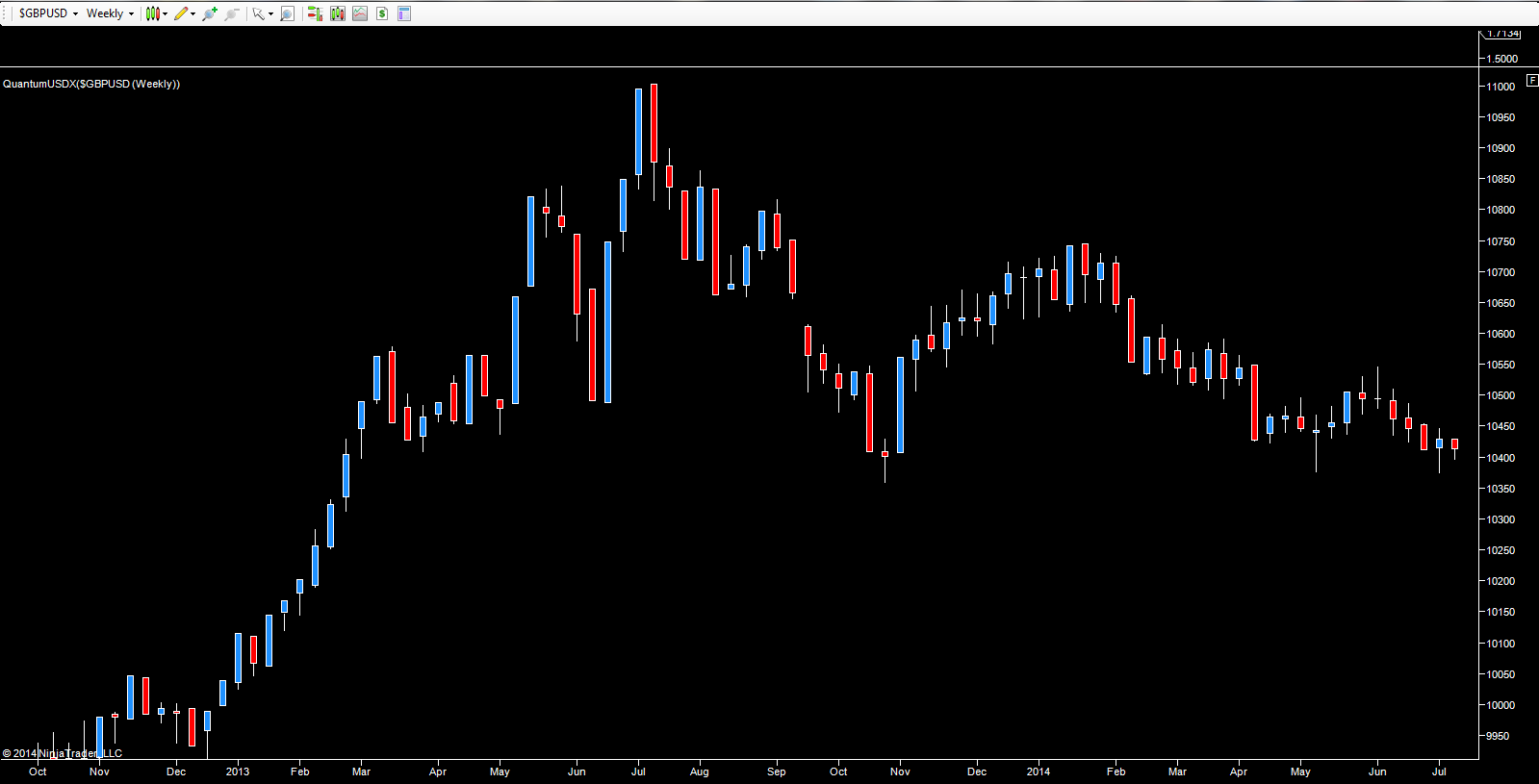 2014 is supposed to be the year of the US dollar, but to date the currency of first reserve has shown little desire to rise, and in fact since the start of the year has slide steadily lower, moving from a high of 10,750 down to today's price action where it has been oscillating in the 10,400 price region on the weekly chart.
The more commonly referred US dollar index (generally known as the DXY) comprises a basket of currencies of which European currencies dominate, and in my humble opinion does not reflect a balanced view of the US dollar. In this analysis the index in question is equally weighted between the euro, the aussie, the yen and the British pound, giving us a much more balanced view.
Turning to the US dollar itself and a view for the second half of the year there are two aspects to consider. First the fundamental, and second the technical. If we start with the fundamental and Janet Yellen's comments, the general perception is that she and the FOMC are far more hawkish, which in turn should spark a rally in the greenback.
From a technical perspective any rally in the US dollar will first need to find support at the 10,380 level which certainly seems to be holding at present. This level was responsible for a rally early in 2013 which saw the index climb towards the 11,000 price point, followed by a further rally in October 2013.
This strong price platform is now well established and Janet Yellen's comments may well help to reinforce it further with a bounce higher towards the first major resistance level at 10580, which if breached should see the US dollar climb to test 10750. Perhaps after all 2014 will be seen as the year of the dollar, even if it did need a helping hand!
By Anna Coulling