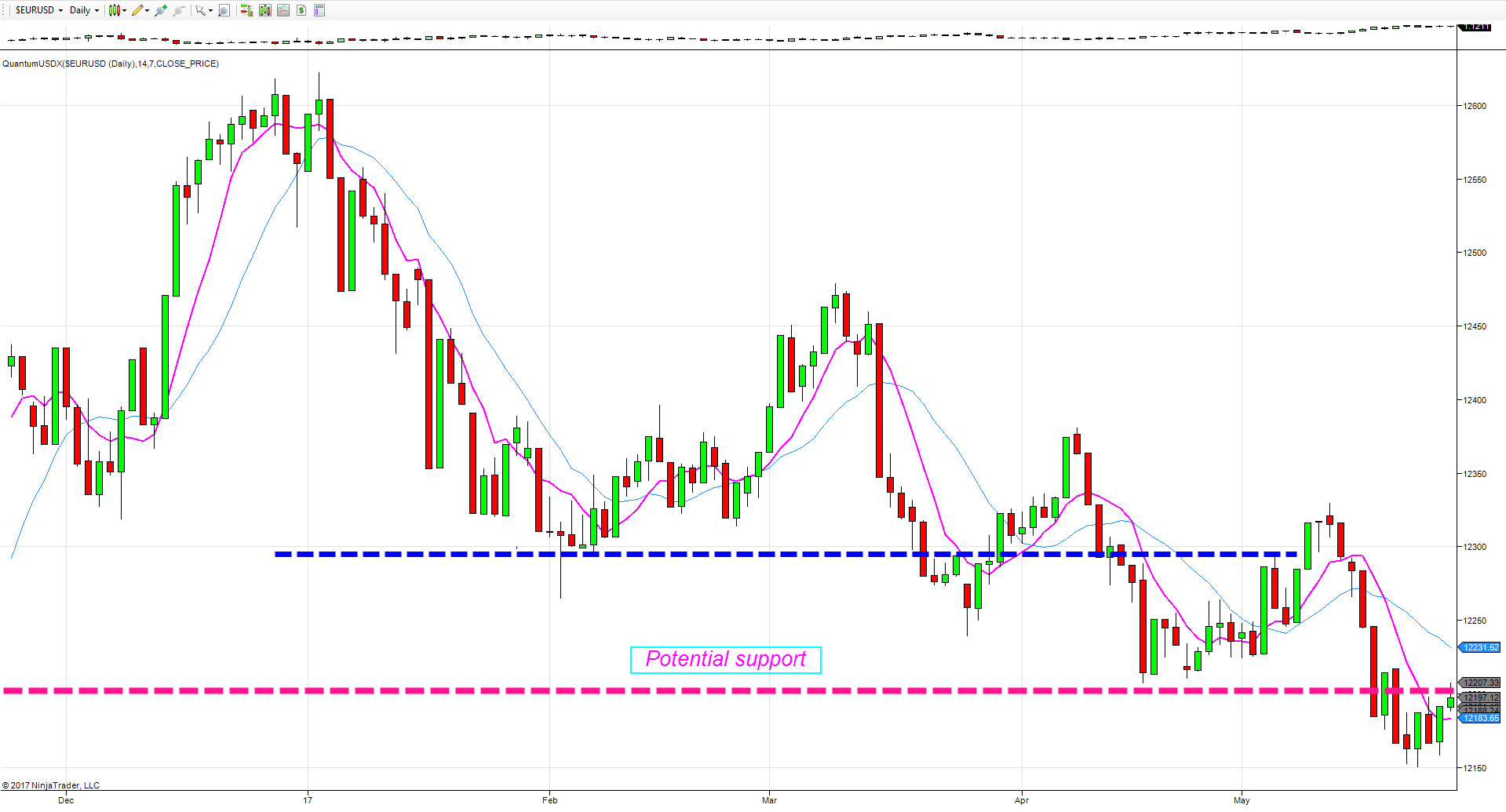 The US dollar index is at an interesting tipping point as we come to the end of another trading week, and as you will see from the daily chart, I have retained my original annotation from earlier in the month, with the original resistance area in blue, and the platform of support in pink.
And the first point of note is the classical bearish trend lower, defined with the series of lower highs and lower lows as we move from the high of 12,600 at the start of the year, to the current level of 12,200 at the time of writing. The potential platform of support, which was in place for much of May, was duly breached last week with a wide spread down candle, but what is interesting, is that this has since been retested both on Wednesday and Thursday, but which has held firm, with further testing in early trading this morning. This platform of support has now become resistance to any recovery for the US dollar, and with the depth of price congestion now firmly overhead, any technical recovery will require a paradigm shift in broad market sentiment which continues to remain very bearish.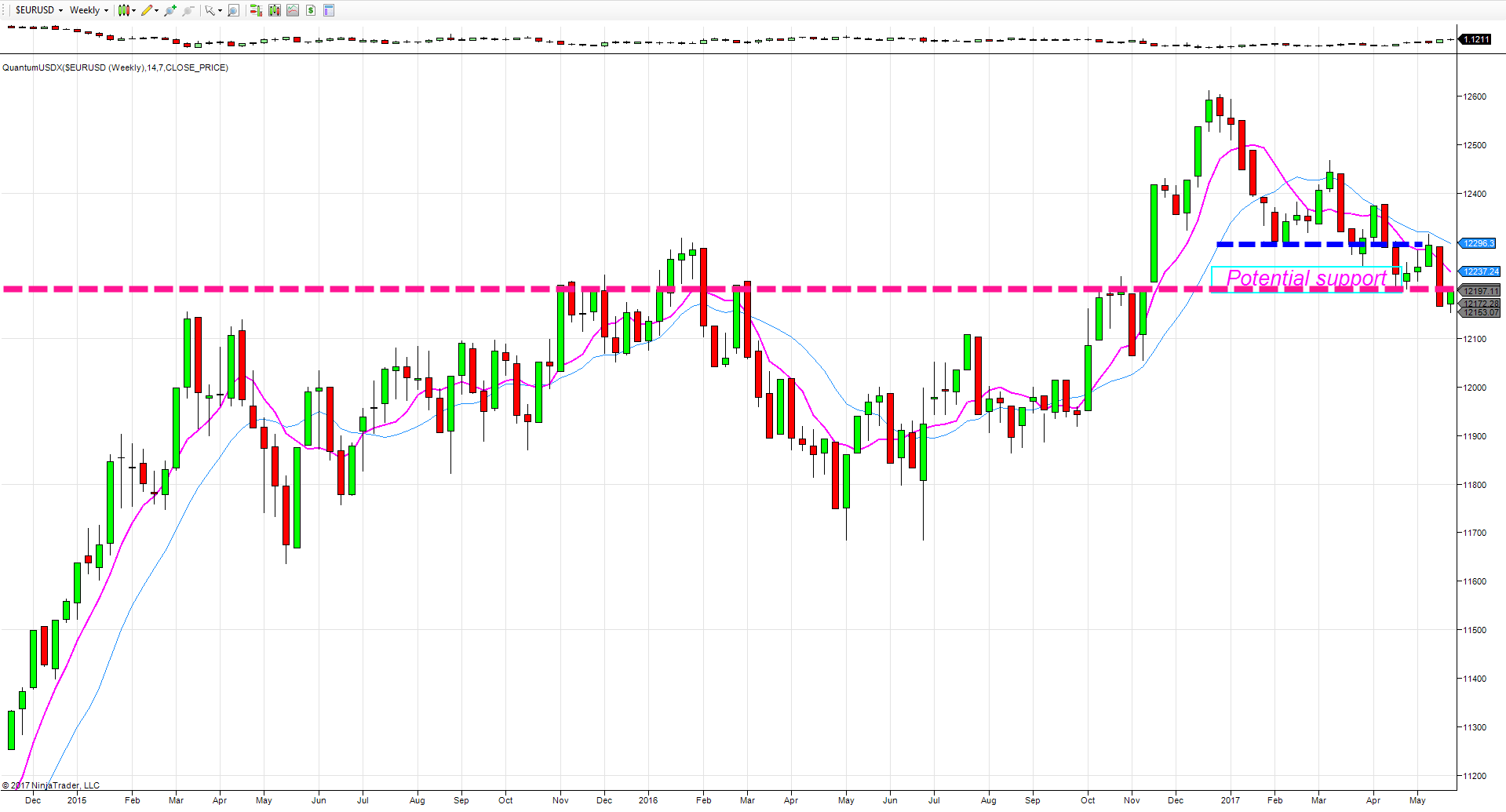 Moving to the weekly chart, this too reflects the delicate nature of the longer term outlook for the currency of first reserve where the breach of the platform of support is clearly in evidence, and should the ceiling hold, a deeper move now seems likely with a move to test support in the 12,100. If this fails to hold then we may see the index move through the 12,000 region and deeper into the sustained congestion area created during 2016.
All of this is, of course, against the backdrop of a supposed return to normal monetary policy from the FED with rising interest rates generally reflected in strength for the currency. Clearly there is divergence of opinion between what the FED say and do, and what the markets think. No surprise there, and two views which are increasingly moving in opposite directions.
By Anna Coulling