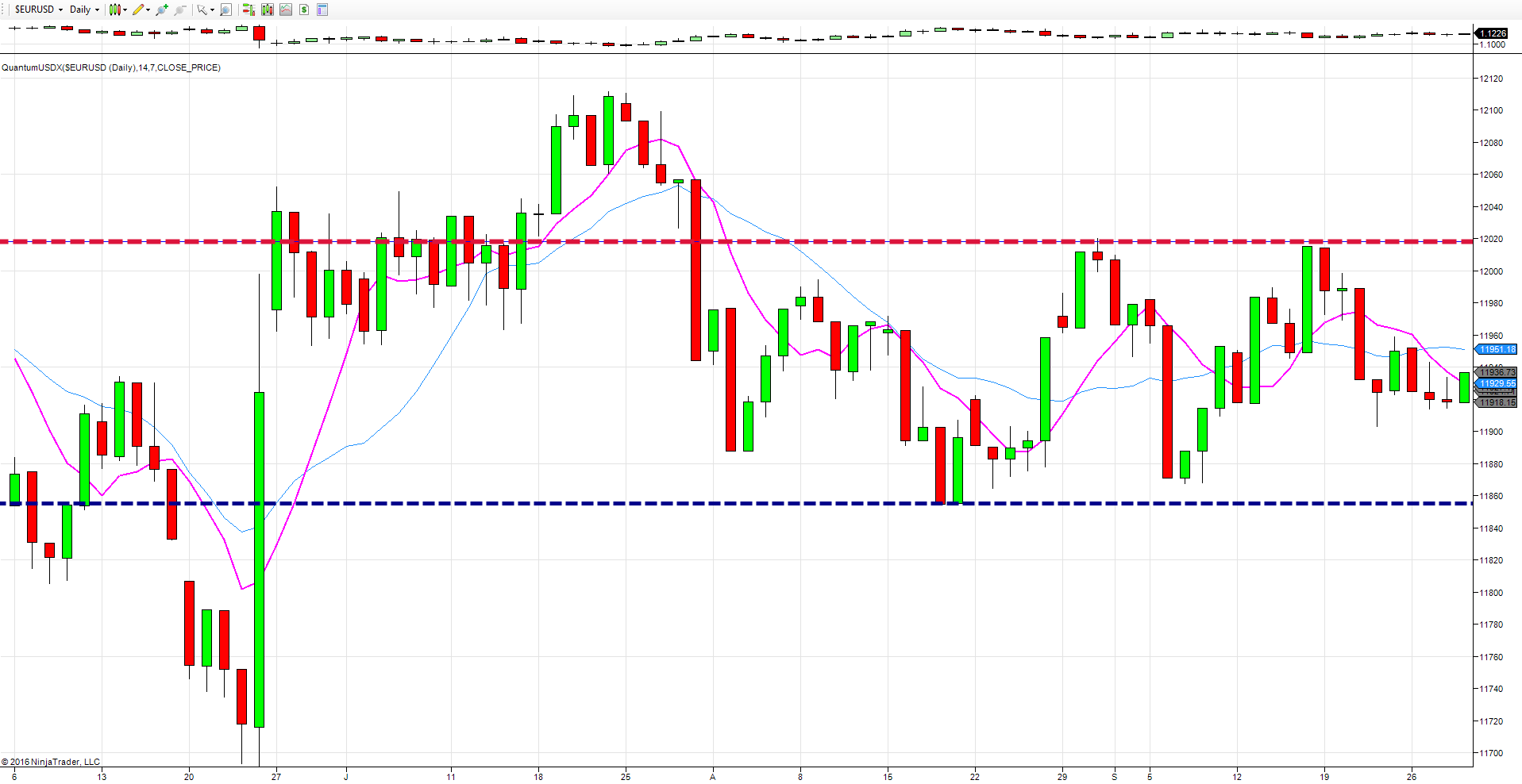 It was another lacklustre day yesterday across the markets as a constant stream of the great and the good expressed their views on the future for the global economy, monetary policy and everything in between, all against the backdrop of the OPEC meeting in Algiers. Forex markets in particular lacked direction, with the majors trading in narrow ranges across the complex. In early trading this morning however, our three primary indices appear to have woken from their slumbers, with the dollar index, the yen index and the euro index all showing signs of life.
Starting with the dollar index, some bullish sentiment has returned following the last few days of negativity following the FED meeting of last week, coupled with the first presidential debate which has now set the tone for the campaign. As London markets get underway, the index has climbed higher to trade at 11939, and up from the open at 11918. Nevertheless, despite this bullish tone, the index remains rangebound with the ceiling of resistance in the 12020 area and the floor of support below at 11855, and until either of these is taken out, the dollar index is unlikely to develop any meaningful trend in the short term.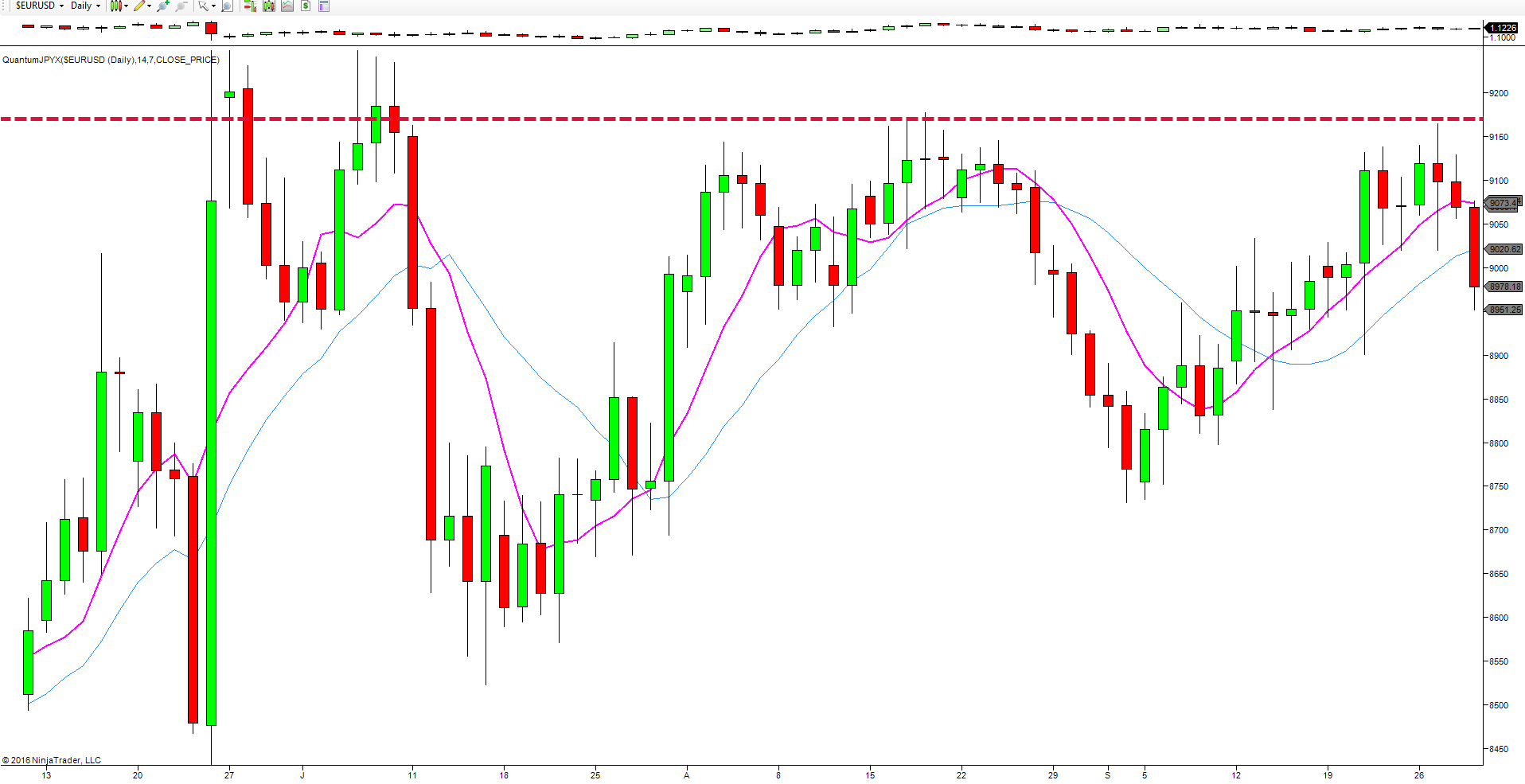 Moving to the Yen index, this too has woken up this morning, and moving firmly lower in overnight and early trading, helped by a rising Nikkei and comments from Kuroda. The chart is now setting up for a rerun of the price action of August, with the technical resistance at the 9180 area now coming into play once again, and with Tuesday's long legged doji candle testing this region which duly held. With the index now breaking down, and testing potential support in the 8940 area, any move through here should see further yen weakness develop and down to test the 8750 area in due course.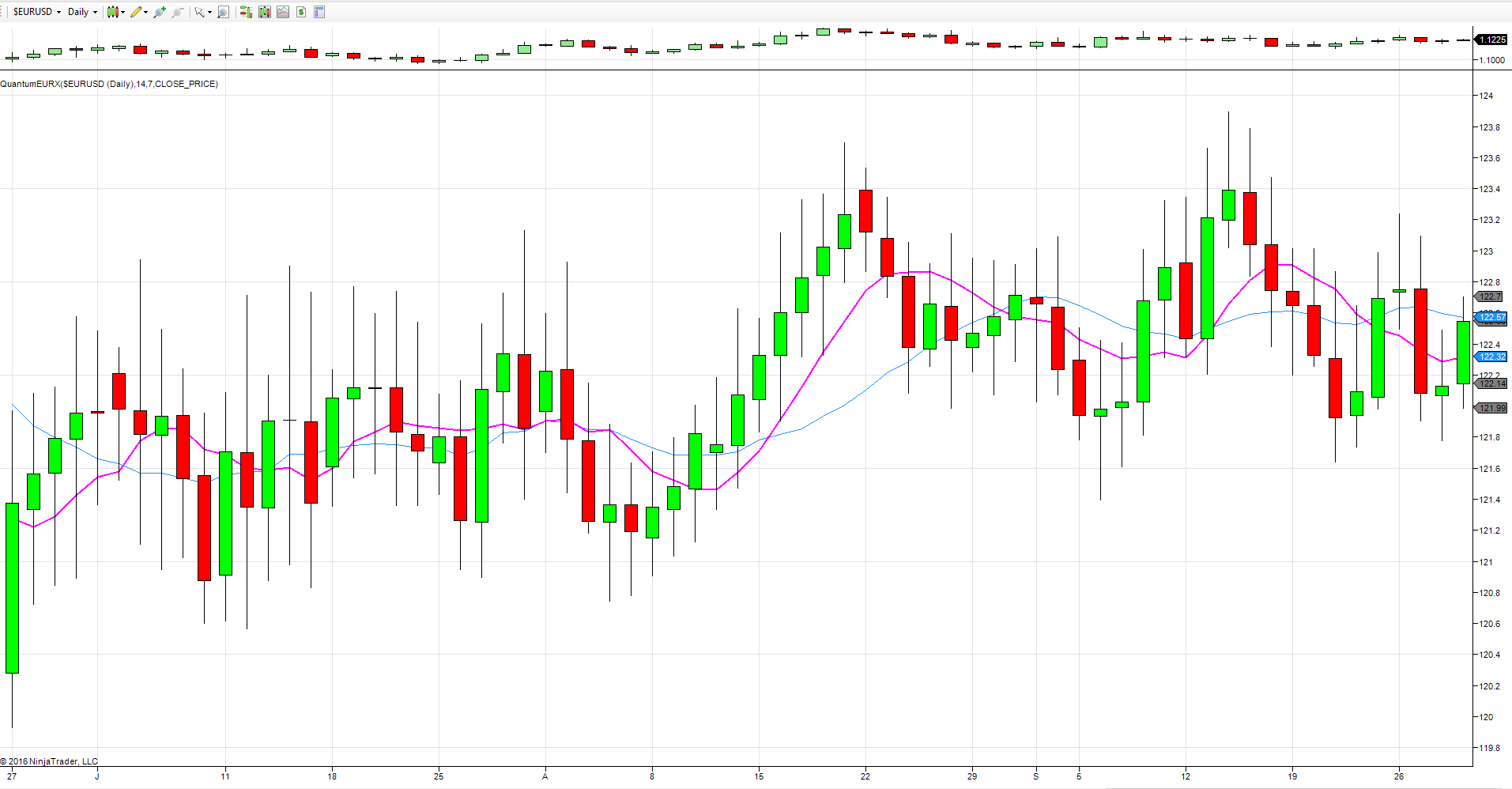 And finally to the euro index which like the US dollar remains rangebound and contained, but finding some bullish sentiment in early trading. For longer term euro trend traders, patience is the key, or finding those euro pairs where local news is the dominating driver such as the eur/gbp and eur/cad of late.
By Anna Coulling
Charts from NinjaTrader and indicators from Quantum Trading