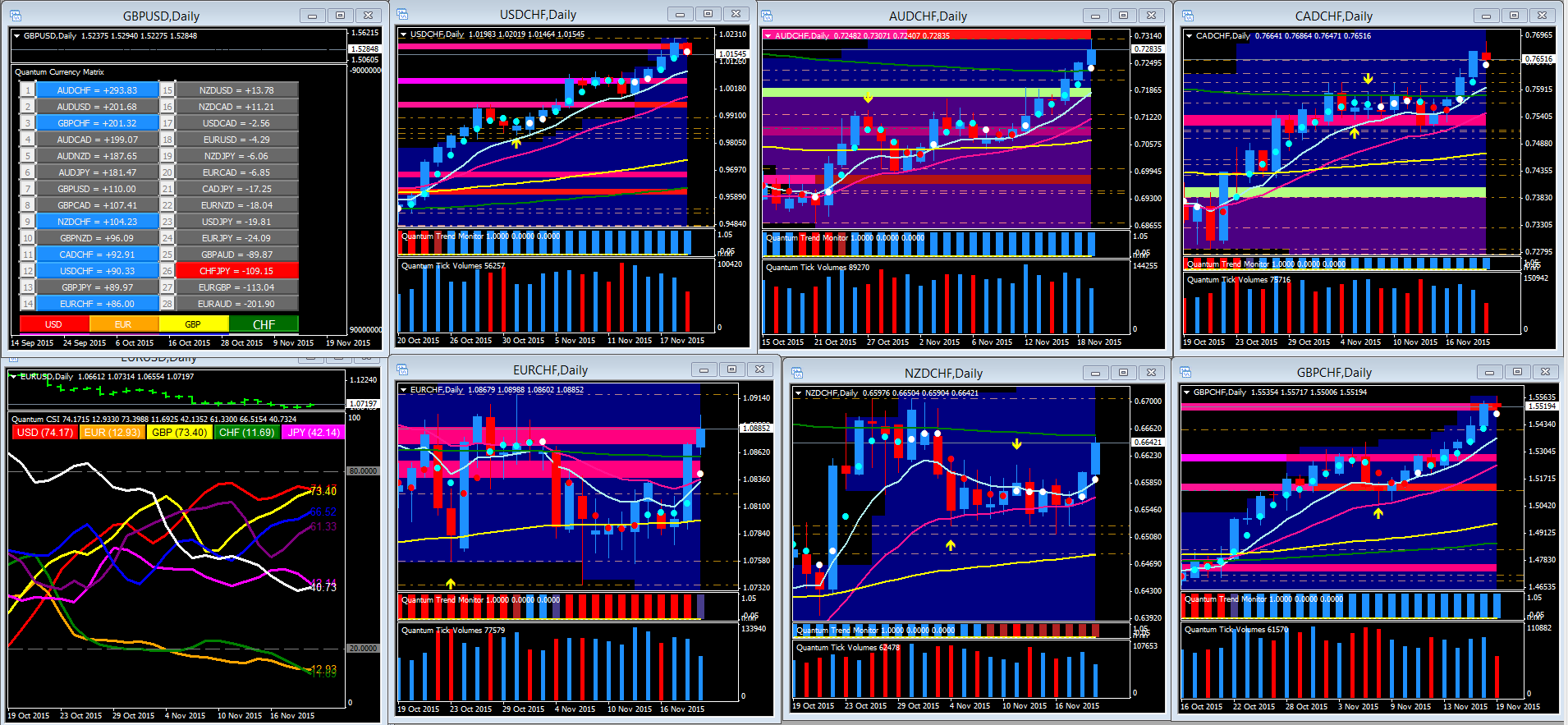 15th January 2015 is a date etched into the memory of Swiss franc traders, and is the day the SNB removed the floor of support for the currency, unleashing a wave of volatility on the markets not seen since the dark days of the financial crisis back in 2008.
With year end on the horizon, now perhaps is a good time to see what the Swiss franc has been up in an effort to determine what the currency is likely to be doing in the run up to this anniversary.
From a technical perspective the Swiss Franc is now heavily oversold on the daily currency strength indicator, particularly against the USD, the Aussie, the British pound and the Japanese yen. However, against its nemesis, namely the euro, the situation is very different, with the pair now back firmly range bound albeit well below the 1.20 January trigger point.
This divergence in performance for the Swiss franc is clearly illustrated on the currency strength indicator where the euro (the gold line) and the Swiss franc (the green line) have been tracking one another for many weeks and reflecting the congestion phase on the chart.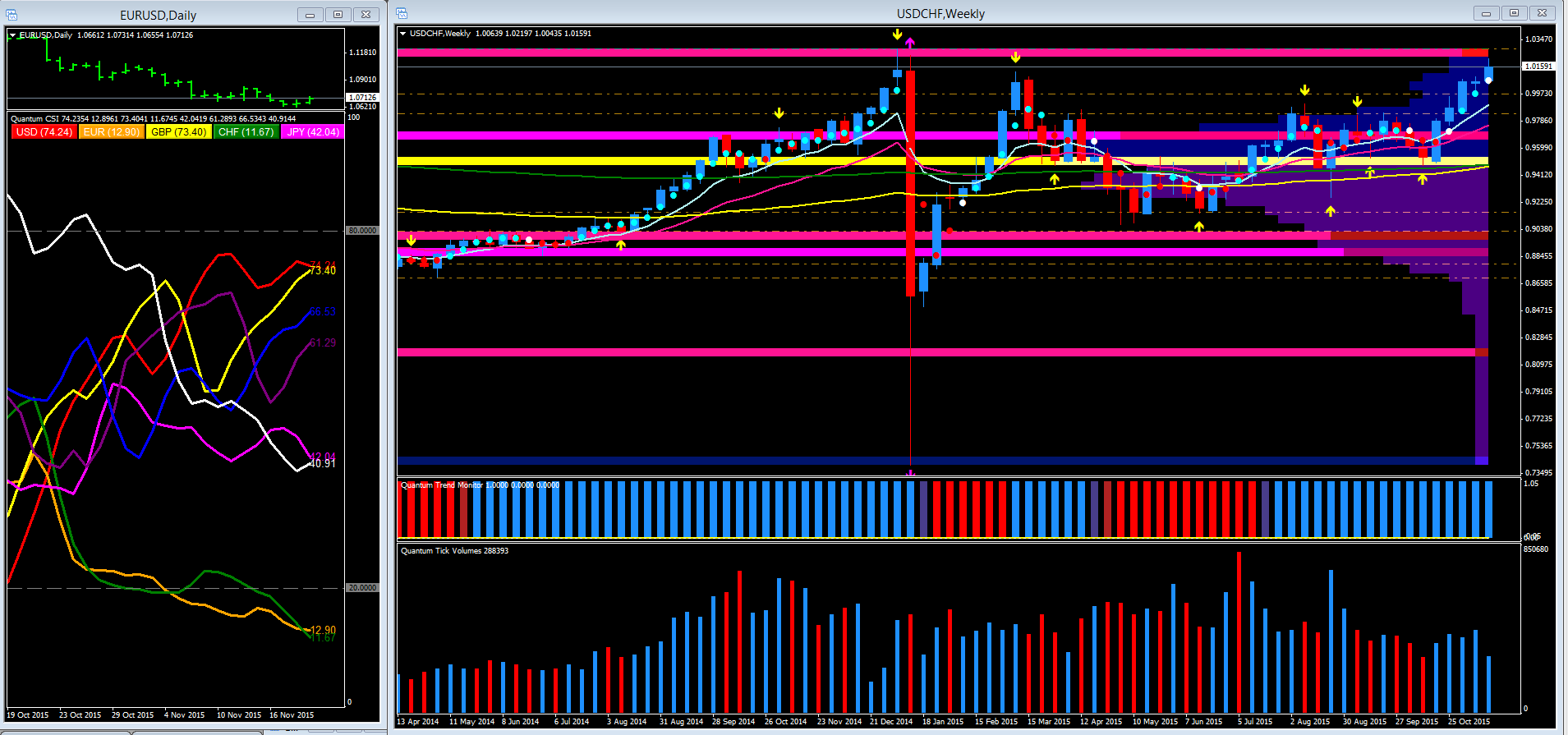 With respect to the other pairs, and in particular the USD/CHF the move higher since mid October is now reaching an exhaustion point, as the pair tests resistance in the 1.02197 region, a price area which is at the uppermost level of the extreme volatility candle triggered back in January.
By Anna Coulling – charts from MT4 and indicators from Quantum Trading