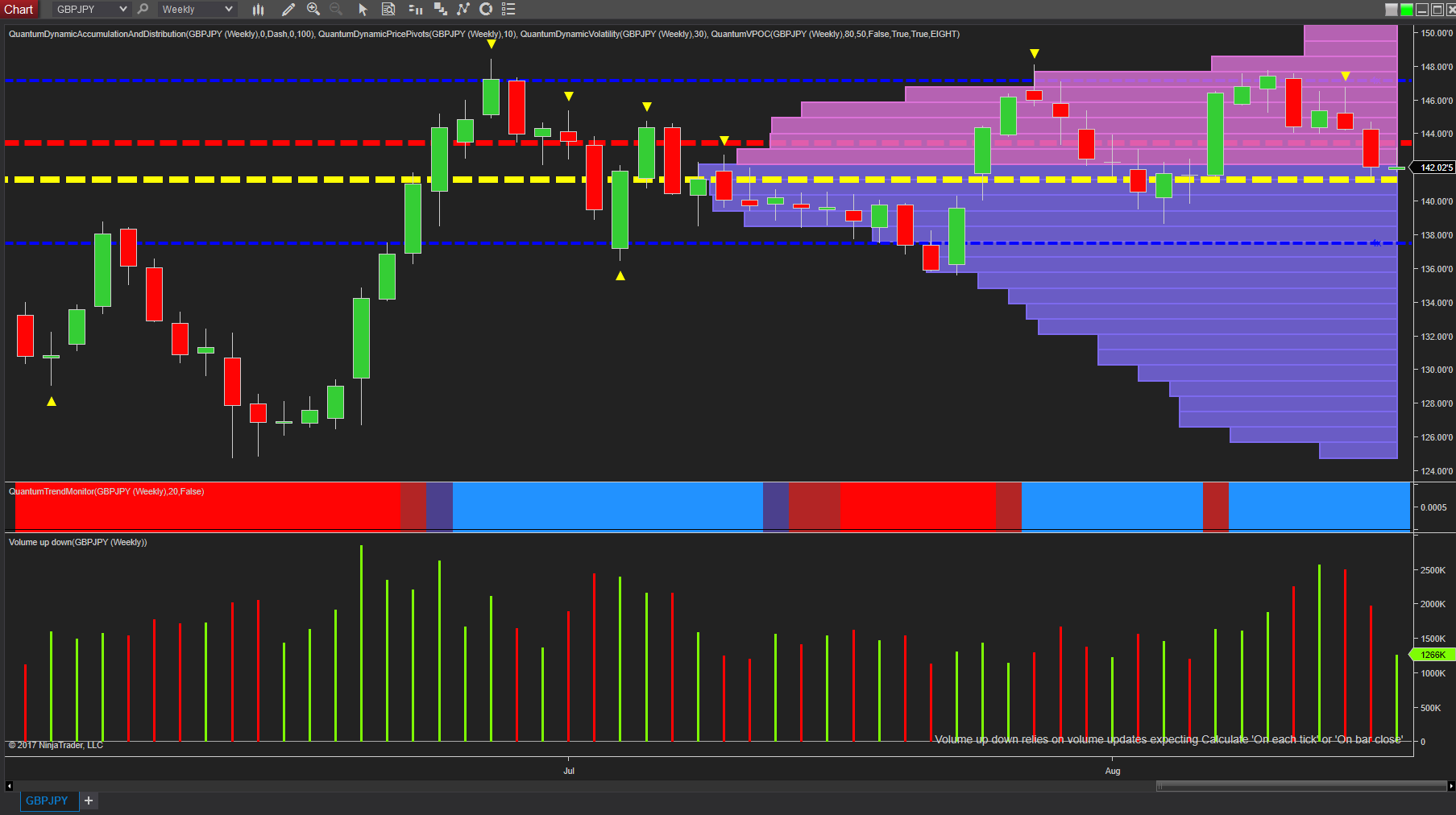 For those forex traders who enjoy the challenge of trading the dragon, namely the GBP/JPY, the pair is now developing some interesting characteristics on the slower timeframe charts, as risk appetite continues to ebb and flow almost on a daily. And perhaps the place to start is the weekly chart, where the ceiling of resistance for the pair is clearly defined by three pivot highs denoting the test and failures at the 148 region and highlighted with the blue dotted line. The first of these occurred in late 2016, the second in April and the third more recently this month. On each occasion the pair failed to break through this level, before reversing lower and back to settle on the volume point of control which remains anchored in the 141.30 area and denoted with the yellow dotted line. So a triple top now developing on the weekly chart and indeed on the latest of these, note the volume which was high and confirming the weakness that duly followed the following week. Note also the precursor to the pivot, ultra high volume and a narrow spread candle and indicative of weakness as the market makers sold into the top once again.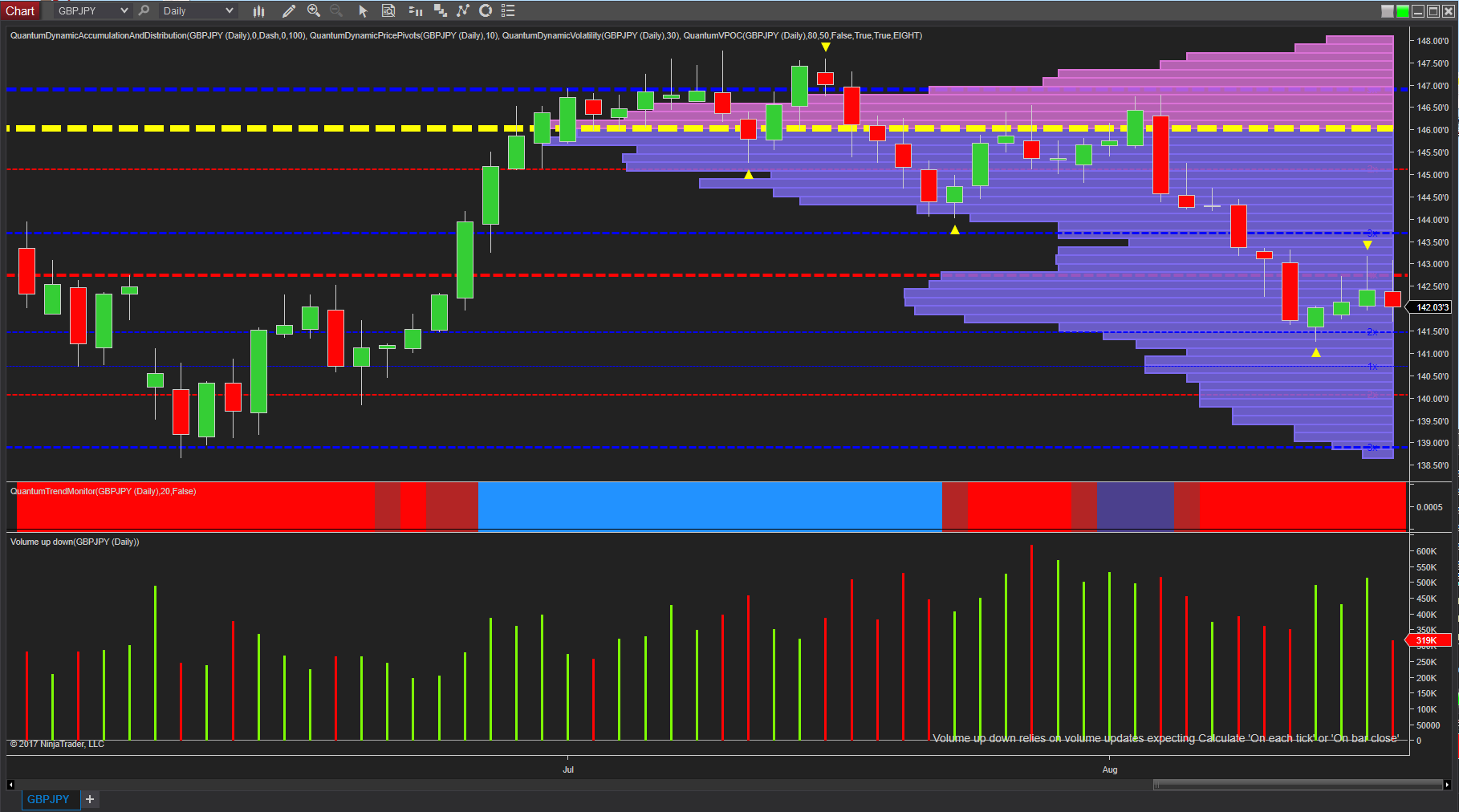 And so to the daily chart where over the last three days, we have had a repeated theme of weakness ahead, with a rally on the day duly snuffed out, and so creating the classic candle of weakness with a deep upper wick and narrow body as the attempts to rise duly fail. Today has been a repeat of the previous two, and with yesterday's high volume associated with the price action, it was no surprise to see the pair close lower to currently trade at 142.01 at the time of writing, but on relatively light volume. For the bearish trend to develop, we need to see the potential minor platform of support taken out in the 141.50 area, and if so, we could then see a test of a deeper support platform in the 139.00 region in the longer term. Also note the decline in volume with low volume nodes now below on the chart, and which are likely to see the pair move swiftly through these levels in the 140 area.
As always with the dragon, the ride is always punctuated with volatility, but the longer term picture is building into one which looks increasingly bearish, with the rally higher now starting to look weak, with the potential for more downside momentum in the near future.
By Anna Coulling