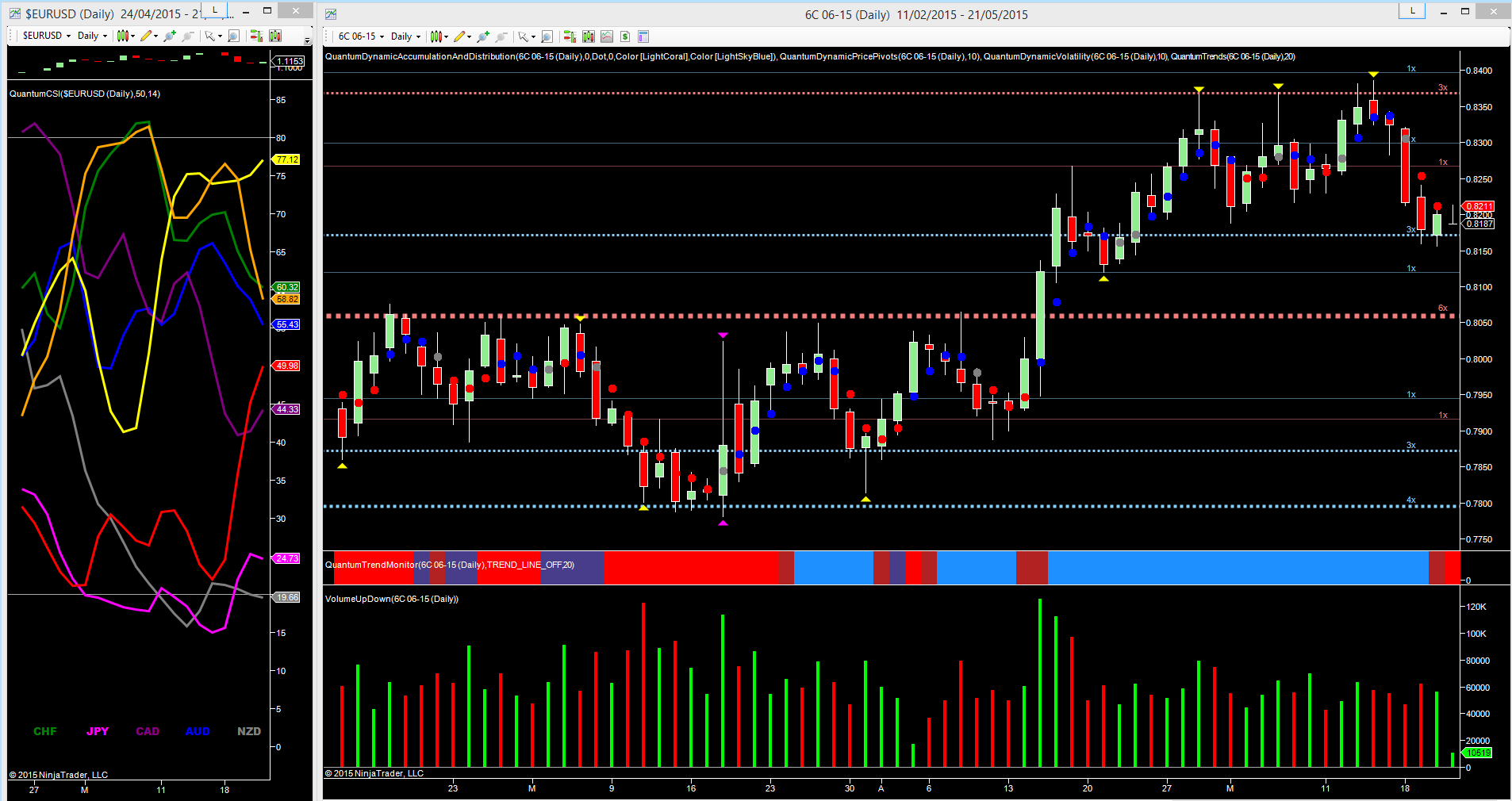 The recent rally for the CAD/USD which has seen the futures contract rally from the lows of late March in the 0.7820 region, to the recent highs of 0.8380 now appears to have run out of steam, with the daily charts sending several clear warning signals of weakness ahead. The first of these arrived on the 29th April with the market closing on a shooting star candle on high volume, with the pair reversing over the next two days. This was duly followed by a further attempt to rise with a second shooting star, and in combination with a market rising on rising volume, but then failing to follow through. This candle was duly topped with a pivot high, mirroring the first. This pattern of price action was duly repeated last week, with a further pivot high confirming this weakness. In addition, the distribution level in place at 0.8370 also added further weight, capping any advance higher, with the pair duly selling off sharply on sustained US dollar strength intraday, and coupled with rising volume, the pair is now testing the accumulation level, as denoted with the blue dotted line in the 0.8175 region on the chart. To date this has held firm, but should this be breached, then we can expect to see further downside momentum for the pair in due course with a move to test the 0.8060 region where deeper potential support awaits. The trend monitor is also confirming this change in sentiment longer term having recently transitioned to red in this time frame.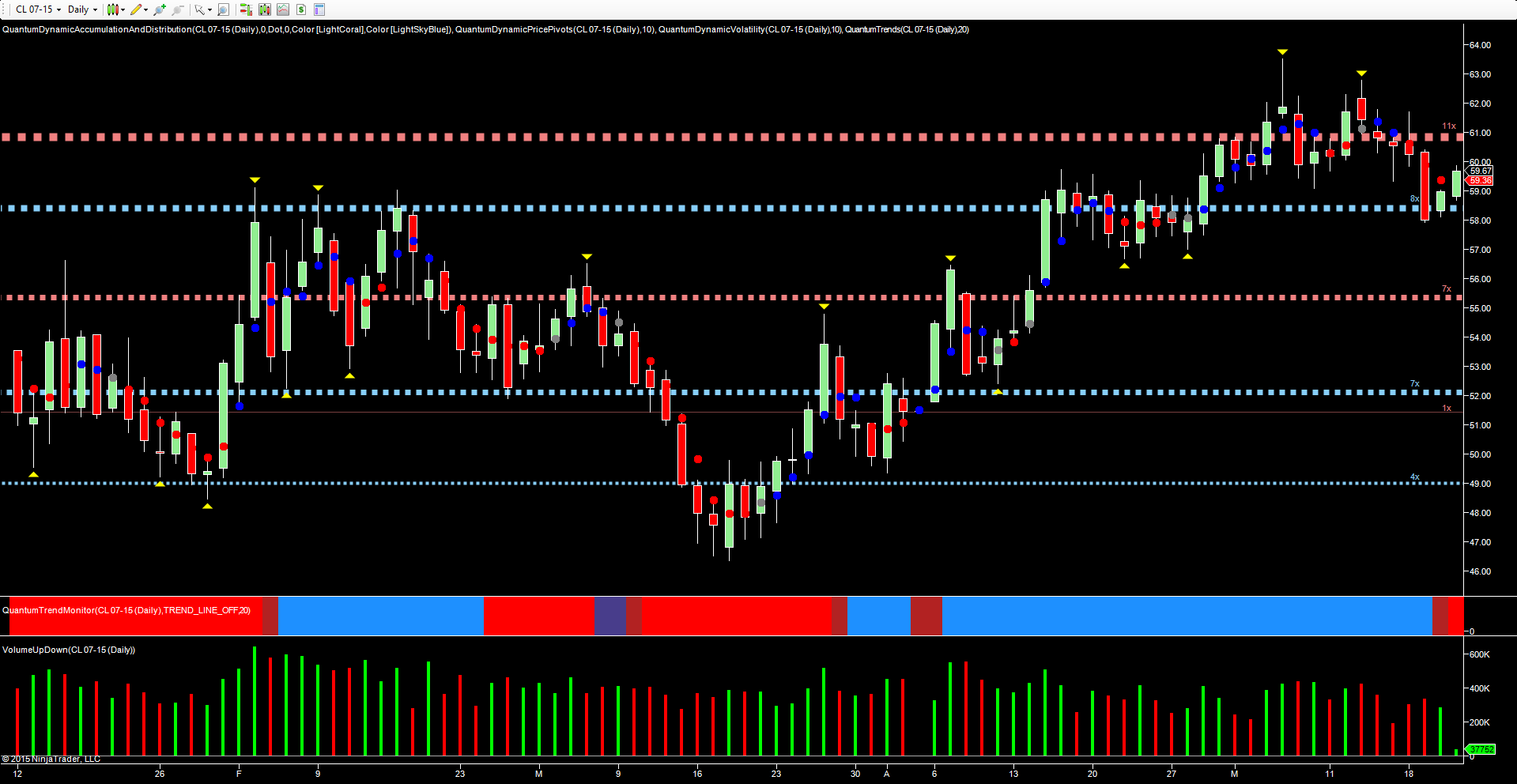 The CAD/USD chart also reflects the price action for crude oil, which had rallied to over $63 per barrel before moving into a congestion phase and selling off strongly during the week, driven lower by US dollar strength. Yesterday's surprise draw in inventories which exceeded the forecast of -1.3m bbls coming in at -2.7m bbls, helped to provide some positive momentum to oil, which closed the session higher at $58.98 per barrel with the $58.50 price point holding firm.
Moving to the currency strength indicator to the left of the daily chart, here we can see the US dollar rising strongly from the over sold region (red line) with the Canadian dollar (purple line) moving firmly from the overbought region of the indicator. Both have some way to travel before reaching the extremes once again.
By Anna Coulling
Charts are from NinjaTrader and the trading indicators from Quantum Trading.