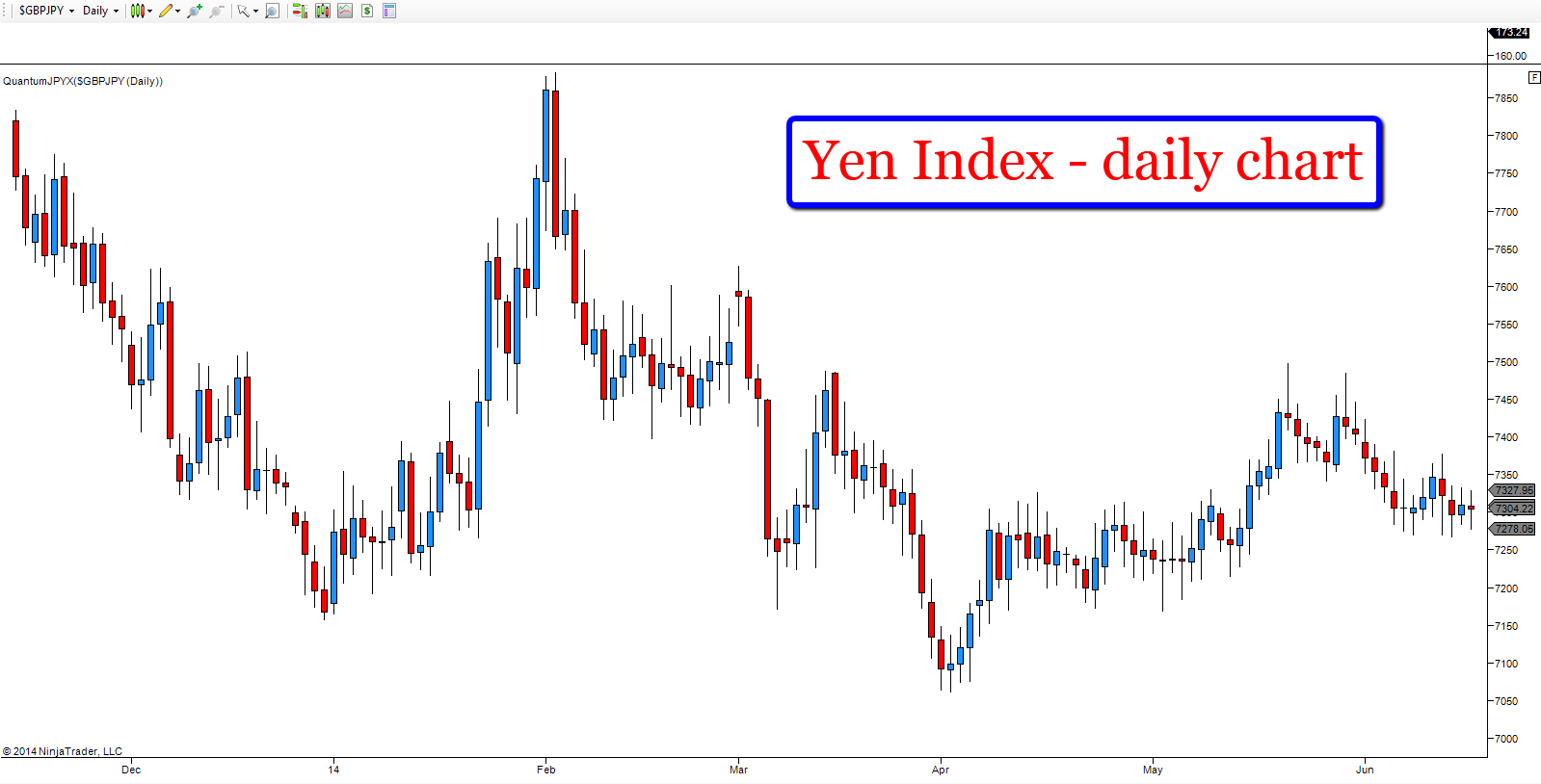 Most forex traders will be familiar with the Dollar index, but few may know there is an equivalent Yen index which is of equal importance and significance, and which can also provide an excellent perspective on the market's second most important currency.
The index is constructed of four currencies pairs, all equally weighted, and as such, gives us a clear and unequivocal view of the Japanese Yen.
As we can see from the daily chart the bullish trend for the Yen which began in early April followed by the breakout from congestion in mid May, now appears to have run into solid resistance at the 7500 area with two well defined shooting star candles signalling significant weakness at this level. Since then the index has been in decline, moving back into a further period of consolidation with the floor now in place at 7278, and the ceiling at 7380. This market indecision is clearly in evidence from the series of doji candles, and in particular the long legged doji of four days ago. Immediately below this level is the congestion phase of April/May which is now providing a potential platform of support. However, if this is breached then we could see a re-test of the 7050 area of late March in due course.
The current price action on the Yen index reflects directly in the Yen crosses, but perhaps more importantly is also a key barometer of risk, not least in terms of the carry trade and interest rate differentials which are taking centre stage once again. In the global search for higher yields and interest rates at pivotal lows and looking set to rise, the Yen may once again become the premier funding currency of choice. This in turn is likely to be reflected in rising equity markets and strong trends in the Yen crosses.
By Anna Coulling