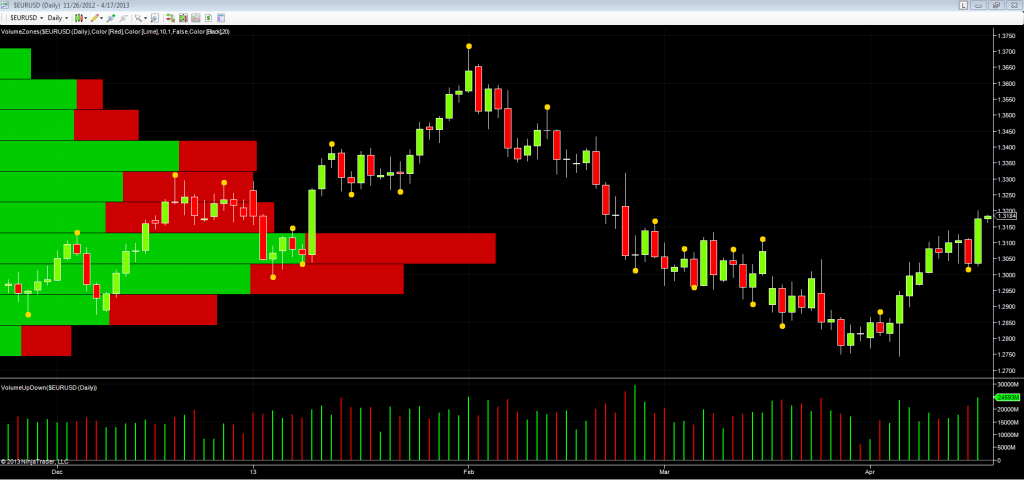 A significant day for the euro dollar yesterday, which closed the forex trading session with a wide spread up candle, breaking out of the recent price congestion area and closing at 1.3175 as bullish momentum continues to build for the pair, with several key signals triggered as a result.
The first of these was the break out from the congestion in the 1.3000 to 1.3120 area, where the pair had remained rangebound for the last few days, and with the close of yesterday well above this area, a solid platform of price support is now in place. More importantly yesterday's price action was validated by our volume price analysis, with the wide spread candle associated with high volume, sending a clear signal that the market makers are joining the move higher. Second, following yesterday's price action, we now have a pivot low in place, which will give the pair some additional momentum. Finally of course in this price phase, yesterday's candle also gave us a bullish engulfing signal, so yet more positive news for euro bulls.
Moving to the volume at price histogram on the left hand side of the chart, again, this is significant, with yesterday's candle having cleared the deep areas of price resistance between 1.2950 and through to 1.3150. As such we now have a deep area of price support in place in this region, and as the pair climb higher, the resistance above is less congested, and should prove easier to breach. Provided any further bullish momentum is supported by strong and rising volumes, then we can expect to see the pair continue higher, fully supported from below, and on to test the underside of price resistance now ahead in the 1.3250 area, and if this cleared as expected then we can expect to see the pair test the 1.3400 area in due course.
Surely not I hear people say – how can this be, the Euro should be dead and buried! Just remember, Draghi comments from last year. Whatever the apparent problems, the Euro will survive.
By Anna Coulling