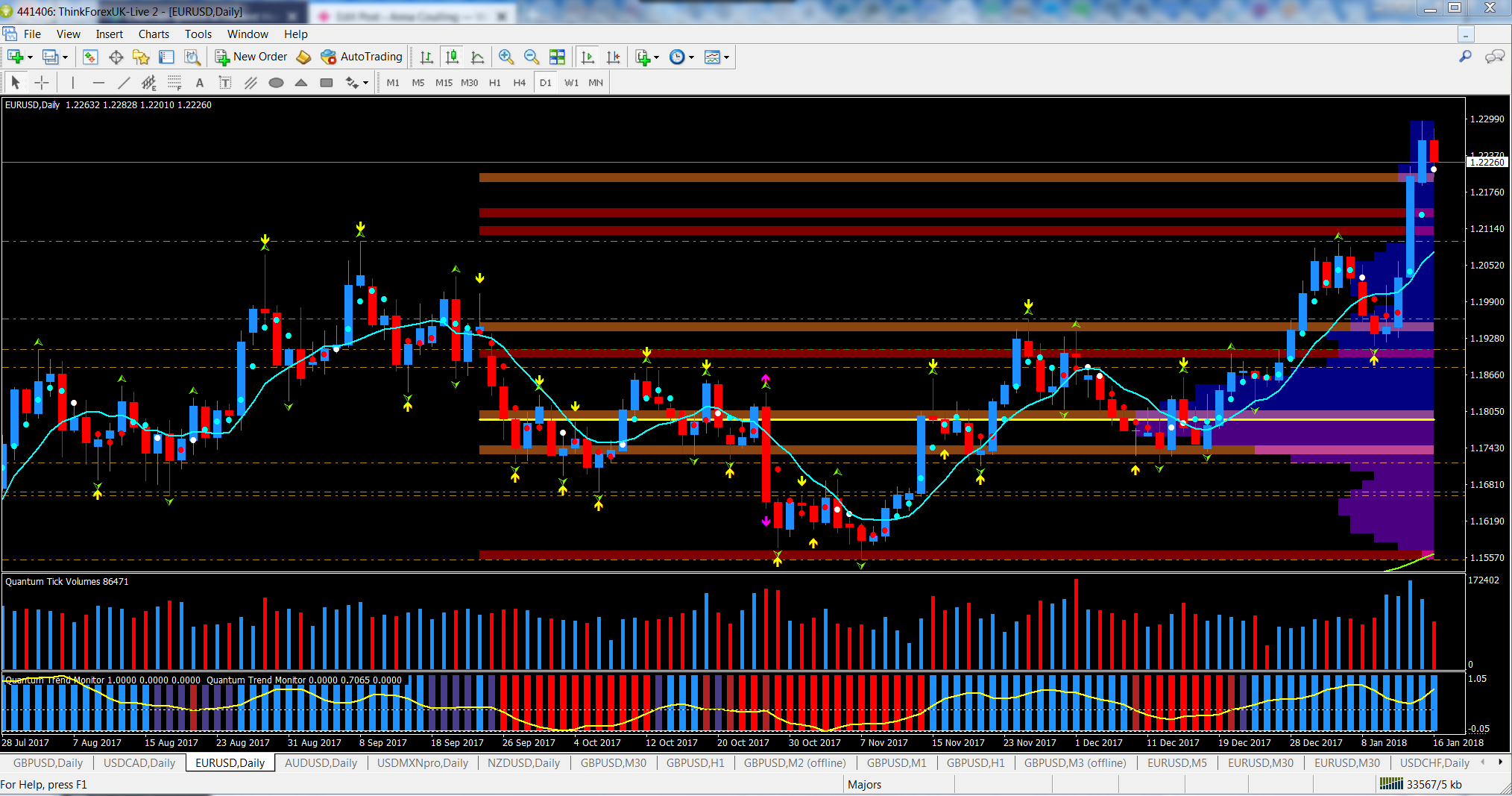 Of the currency major pairs eur/usd and usd/cad are probably the most interesting as both the euro and Canadian dollar are being driven higher, not only by chronic USD weakness, but also by political factors.
For eurodollar the strong move higher that has seen the pair drive through key resistance in the 1.2090 region was given additional impetus last week from the news that Angela Merkel had reached an agreement in principle with her former coalition partners, the SPD and their leader Martin Schultz, and so begin the process of forming a government. However, this agreement in principle has yet to be ratified by SPD members, and news from Germany is that sections of the SPD membership are not overwhelmingly in favour of such a deal.
And as I have mentioned in previous posts the extent to which the markets have been ignoring the situation in Germany, which has not had a working government since the elections last October, has been astonishing, but this week may just be turning point, as failure to reach an agreement with the SPD would result in further elections being called, as well as being a serious setback for Angela Merkel.
From a technical perspective, the price action so far on the daily chart for eur/usd has seen the pair pull back from 1.2282 high, and should today's candle continue strongly lower would result in a two bar reversal on this chart, suggesting further weakness to come. To the downside potential support awaits at 1.2185, but a break here would take the pair through a low volume node to the next level of strong support at 1.2130.
For the usd/cad tomorrow's interest rate decision is one where market expectation is for an increase, but likely to be accompanied with dovish rhetoric, thereby resulting in a muted reaction for the Canadian dollar.
However, what is far more significant for the usd/cad are the ongoing re-negotiations of NAFTA, the North American Free Trade Agreement from which Donald Trump has threatened to withdraw, a sentiment he expressed last week, which resulted in a sharp move higher for the usd/cad, and which also saw US stocks tumble.
From a technical perspective 1.2416 is now providing a strong support platform for the usd/cad, and to the upside any move through 1.2449 would see usd/cad move to a low volume node, and provide the springboard for an accelerated move to test 1.25 and possibly even 1.2595 where stiffer resistance awaits.
So the fate of two currency pairs very much at the mercy of political factors, and unpredictable politicians.
By Anna Coulling