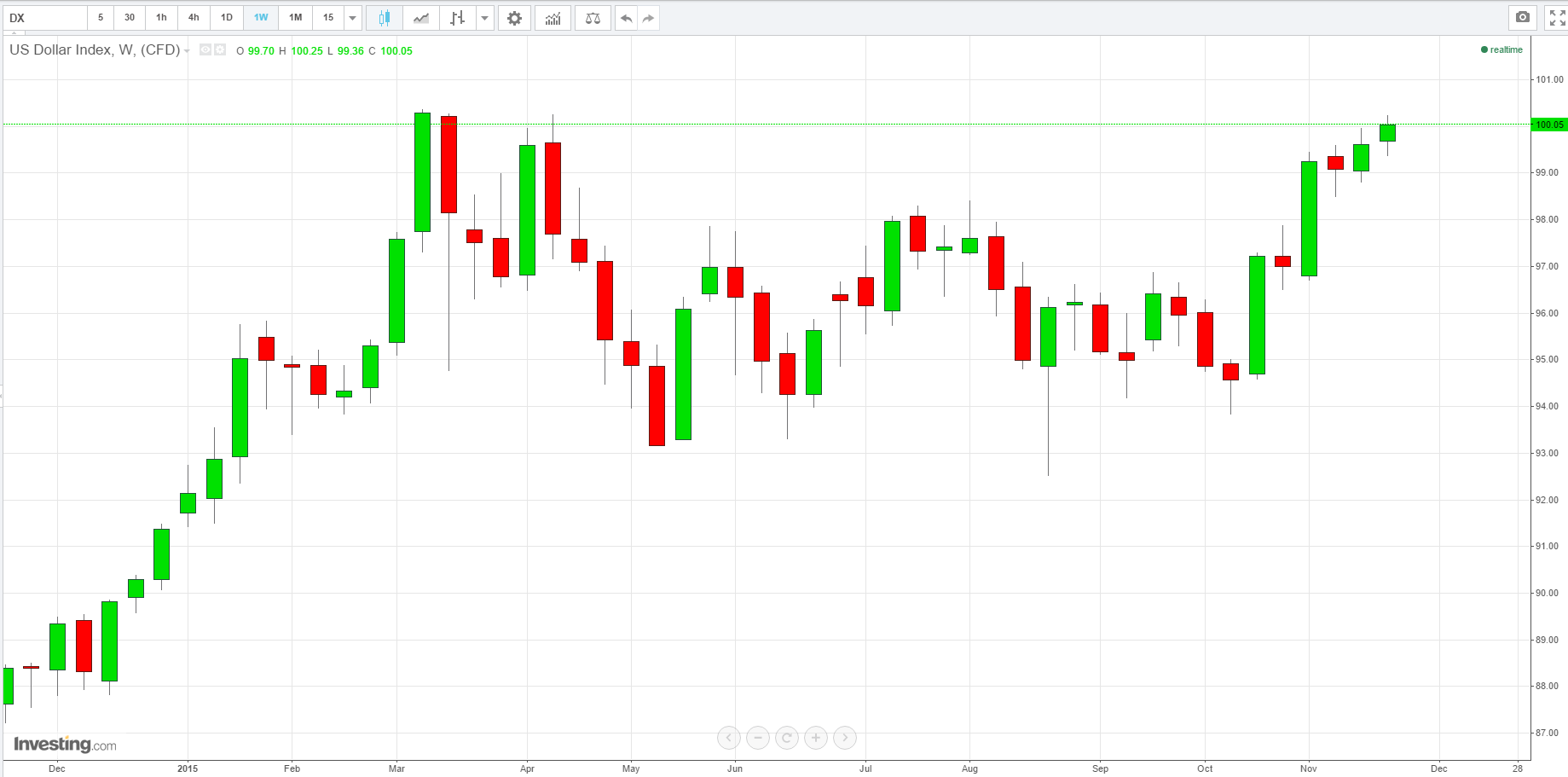 Here in the UK we have a very well established tradition whereby once any citizen reaches the venerable age of 100, they receive a personal telegram from our Queen to mark this signficant landmark achievement. For the US dollar index, I feel this should be marked in the same way, as it too turned 100 on Friday, tip toeing quietly through this landmark as traders and investors focused on Black Friday and the inevitable questions of what to do with the leftover turkey from the Thanksgivings celebrations.
From a technical perspective the continued bullish momentum for the US dollar was much as expected, and indeed something I wrote about several weeks ago on the longer time frame charts. For Novemeber, the significant price action occurred in the first week, as the index climbed rapidly through the 98.20 region to close at 99.22, thereby taking the index well above this potential level of resistace. The second week then saw a minor pullback, but with a wick to the lower body of the candle, hinted at further upside momentum which was duly delivered in the following two weeks with Friday's close taking out the three figure level.
With the index now preparing to take out the high of March at 100.38, if this level is breached with a solid close above, then we can expect to see the index continue to climb higher still and on towards the 103.98 region where stubborn resistance awaits and is a level not seen since 2002.
By Anna Coulling
Charts from NinjaTrader and indicators from Quantum Trading