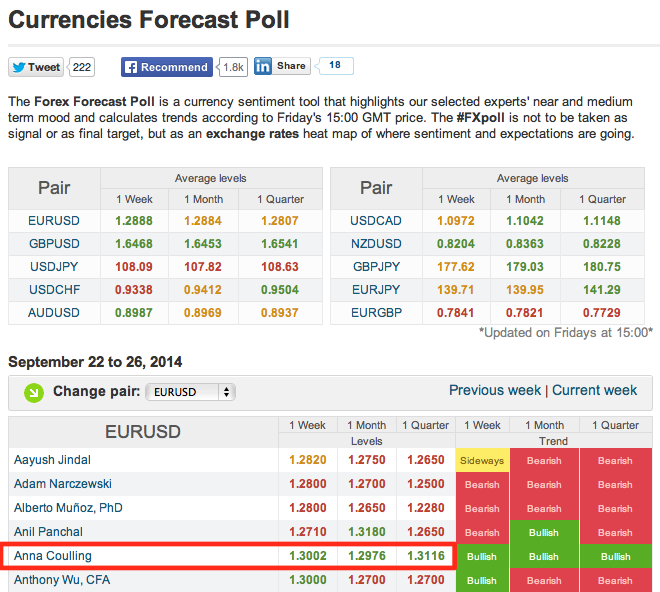 I can't believe yet another trading week has already slipped by, and what an eventful week it was. For those of you who came along to my forex training room and who also follow me on Facebook, you'll know I was in the GBP/JPY for much of the week, as events in Scotland unfolded with a resounding no vote on Friday. Clearly Betfair were right and from their betting patterns were able to forecast the outcome correctly. The FOMC delivered its monthly statement on the US economy, with a fairly impenetrable and uninspiring statement from Janet Yellan – long on words and short on detail! As a result, equity markets have continued their relentless move higher once again, breaking out into new high ground. Gold continues to remain heavily bearish and is now preparing to break below the $1200 per ounce region, something I have been forecasting for several weeks in my market analysis, and with the US dollar continuing to climb higher, commodities continue to remain weak, with the CRB index falling steadily. Finally for those patient enough to wait for the breakout, the USD/JPY and other yen crosses are now delivering handsomely as yen weakness drives the pairs, with the USD/JPY now looking to test the 110 region longer term.
You can check out my latest forecasts at FXStreet here:
FXStreet currencies forecast – Anna Coulling
Have a great day and trading week ahead – all best wishes – Anna
PS – the Binary Options Unmasked book is now complete and in final editing – so available soon!