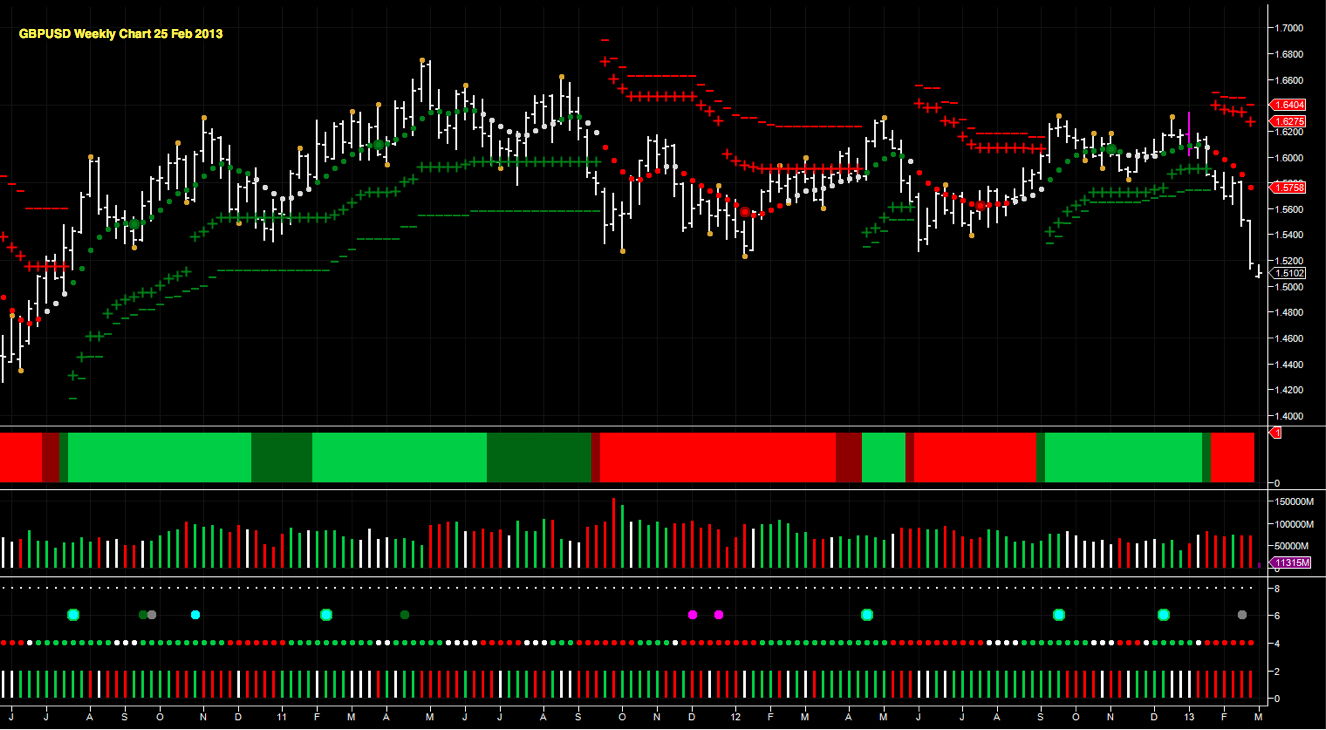 Friday's not unexpected downgrade for Sterling simply gave gbpusd bears another excuse to drive the pair lower.   The news came late on Friday night resulting in cable opening gapped down this morning, an unusual event in forex.  And for a view as to how far this current bearish sentiment towards cable is likely to extend it may be worth considering the weekly chart.
The key element for the weekly chart is really last week's price action which closed as a wide spread down bar, breaching the potential support in the 1.5250 area, and thus leaving the pair exposed to a much deeper move, possibly even to 1.48 and beyond.  If this price point is also breached we could even see a re-test of the low of 2010 in the 1.42 region.
Both the weekly and monthly indicators are heavily bearish, with trend and volumes all signalling heavy selling pressure.  This selling has also been reinforced by CFTC data which has seen net shorts for the British Pound rise to fresh highs.
From a fundamental perspective Sterling's recent collapse is also part of the wider unwinding of safe haven assets.  Sterling's loss as a safe haven currency was not only the result of this more general move into riskier assets such as equities, but also the result of concerns that the Bank of England is happy to tolerate higher inflation and a weaker currency.  Finally, the UK's high and rising debt burden is also adding to Sterling's woes.
By Anna Coulling
Come and join my live training room and discover why in today's complex markets price behaviour holds the key to your trading success.