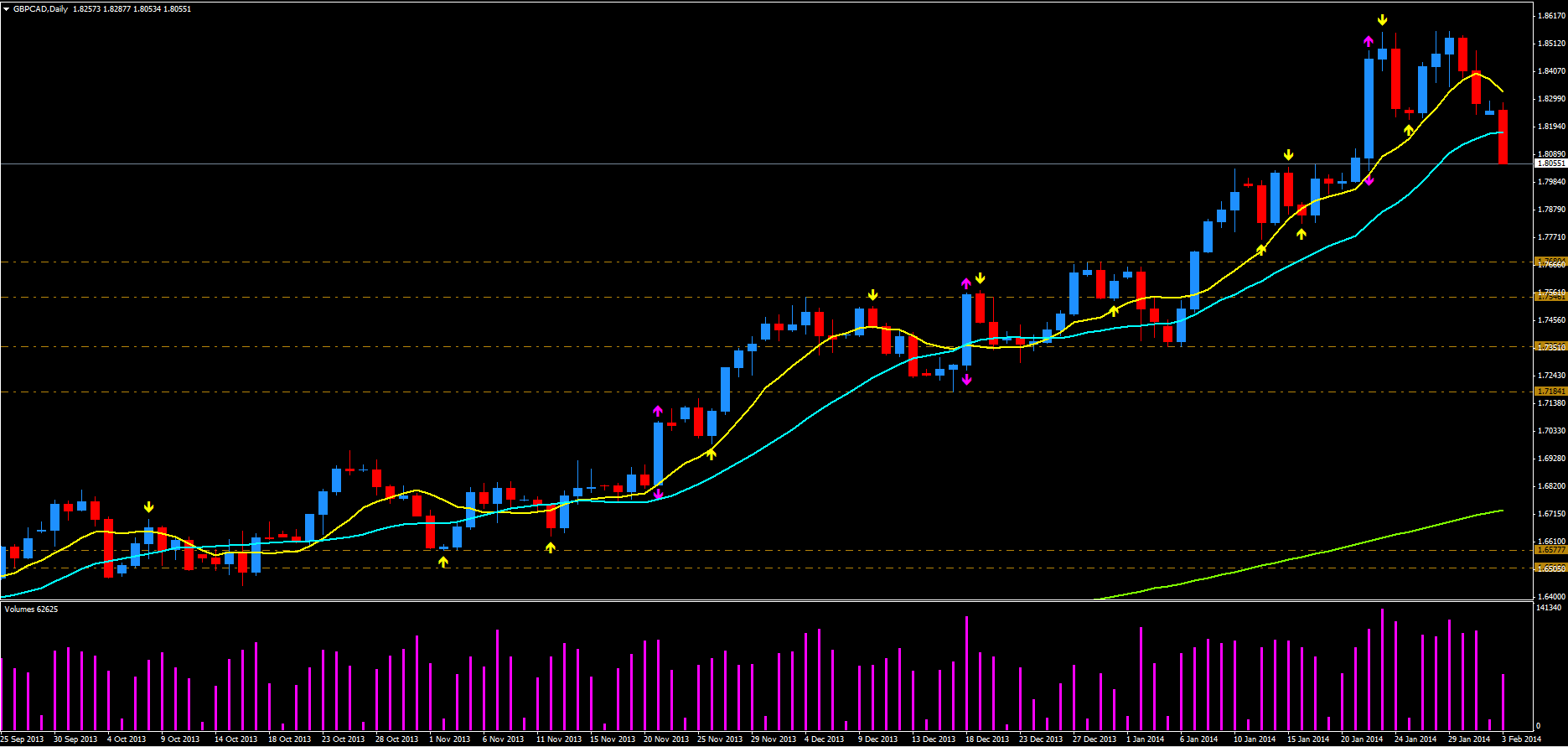 This morning's sharp sell off in the British Pound following poorer than expected PMI was almost universal and reflected not only in the majors and also in the cross pairs, with the GBPAUD and GBPCAD leading the way. Whilst both of these pairs have a relatively close positive correlation it is the GBPCAD on the four hour chart that is perhaps the more interesting of the two pairs, and for several reasons.
First, the resistance level at 1.8556 which is clearly defined on the chart has been tested on several occasions, following the sharp rally towards the end of January. This resulted in several shooting star candles before the pair finally turned lower on 31st January, moving through the initial support platform at 1.8375 and testing the next level at 1.8250. This price level was duly breached both in overnight trading and in this morning's session.
The wide spread down candle of the London session has also been associated with strong and rising volumes, signaling both further weakness to come and validating this morning's move lower. As we can see from the chart the next area of support is now clear and extremely well defined and lies in the 1.8440 price region, and if this is broken then we can expect to see a deeper move towards the next level at 1.7916. Both the shorter term, simple moving averages have rolled over with the 200 sma now awaiting at 1.7850.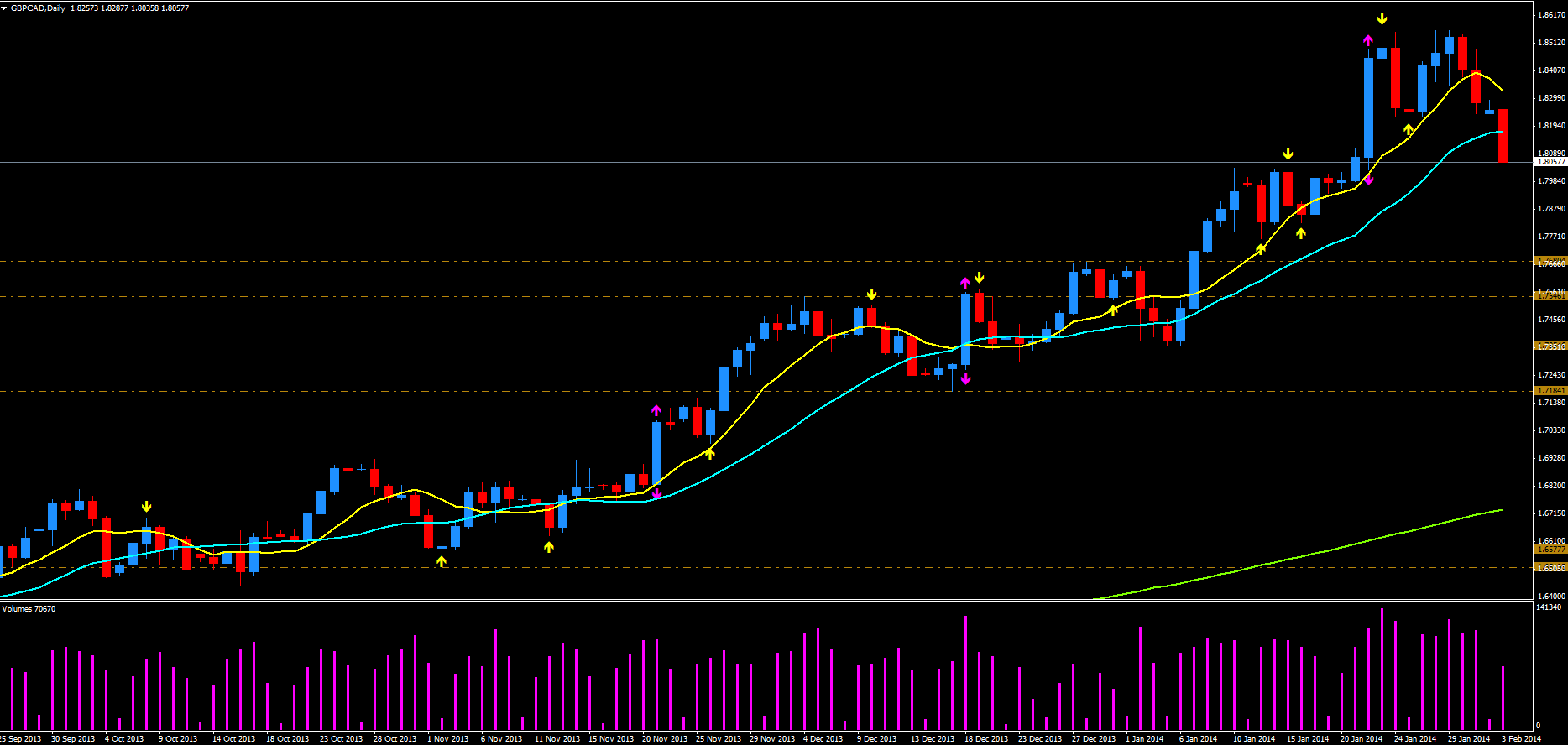 For a view as to whether the current bearish sentiment is likely to continue the daily chart for the pair is confirming this picture and indeed the initial sign of weakness for the GBPCAD was first signaled on 23rd January with a narrow spread candle associated with extreme volumes and also further reinforced with a pivot higher.
Further weakness then became self evident with the shooting star and hanging man candles once again coupled with extremely high volumes. With the reversal in trend now in place the question is whether the deep platform of support which lies between 1.7771 to the downside and 1.8000 to the upside will be sufficient to halt any further decline.
By Anna Coulling