With the shutdown in the US still ongoing, and despite debate as to whether tomorrow's non farm payroll data will be released, nevertheless I thought it would be useful to take a look at the daily charts for the USD dollar index, the Yen index, the eurodollar and the USJPY to see how they are faring, and shaping up to tomorrow's release.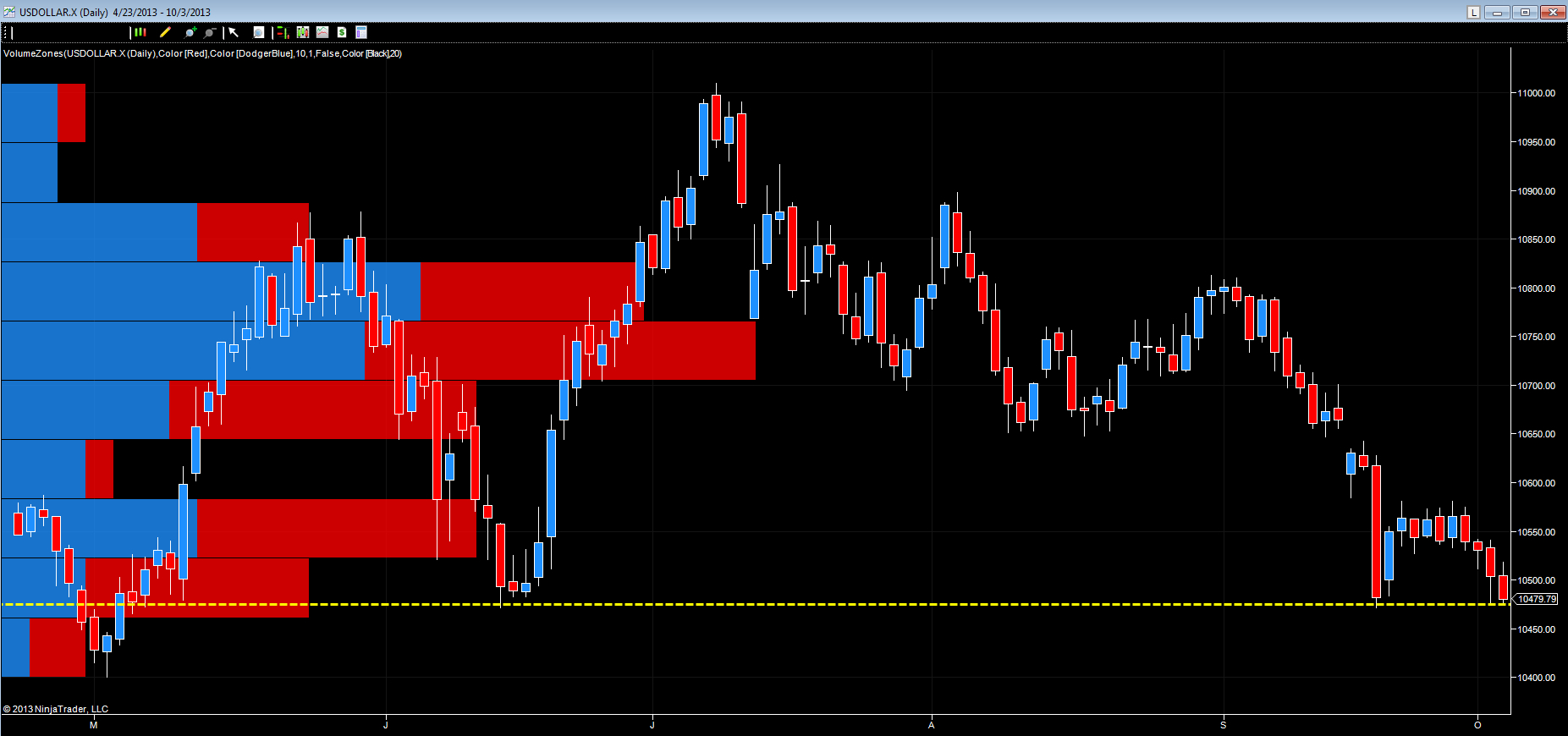 So let me start with the daily chart of USD Dollar Index, which is now delicately balanced at a key support level at 10479, following its recent breakout from the sideways congestion of late September. The initial break below 10650 was significant as it signalled a move away from the sustained congestion in this region, and this now defines the price action above. We are now at an equally important moment, and should the index subsequently break through the 10450 price area then we may see a significant leg down for the US dollar as a result.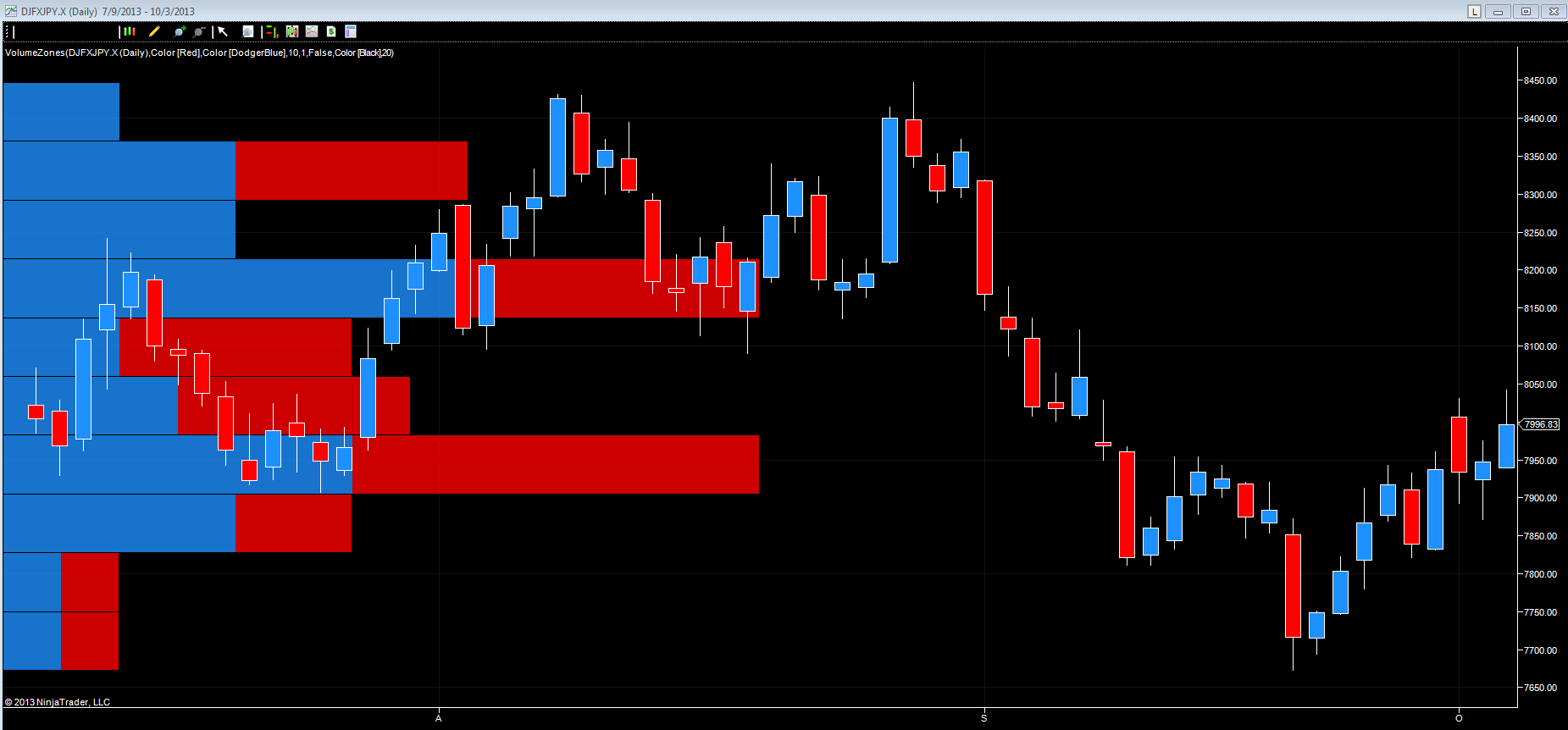 Moving to the daily chart of the YEN index this is currently testing the 8000 resistance level and with a relatively deep region of price support now in place we could see some further upside momentum with a possible move to test the 8100 price point in due course. For equity traders a strong YEN will signal further selling pressure on equities and other risk assets.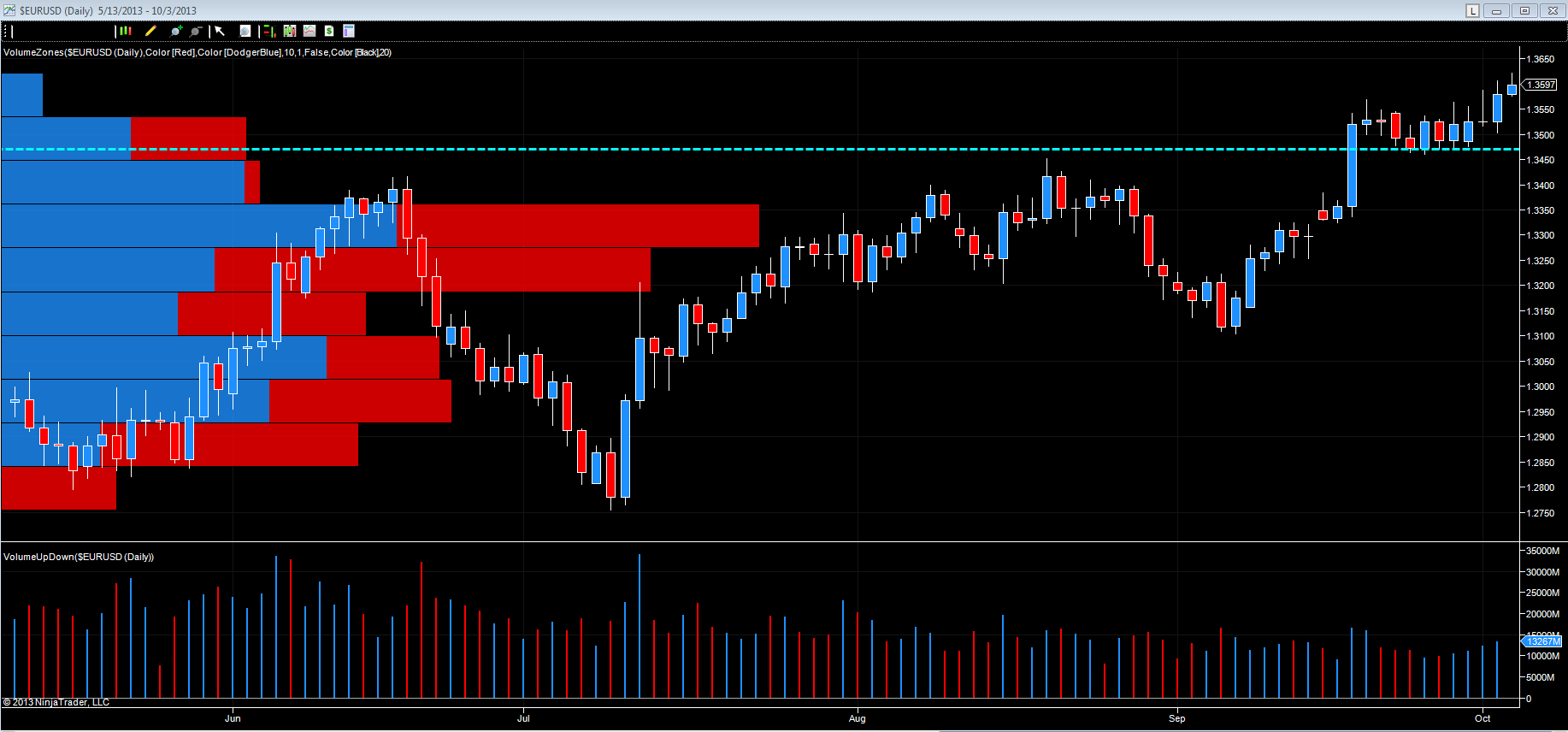 Following Draghi's press conference and Berlusconi's decision not to force a vote of confidence on the current Italian government, has been beneficial for the eurodollar which has seen some strong moves higher. The pair currently sits at 1.3589, having broken through some interim resistance at 1.3550 and with a strong platform of support now in place below in the 1.3475 price zone, we could even see some further gains for the eurodollar. Today's closing candle will be interesting, particularly if the candle is a classic shooting star. However, it is interesting to note that volumes on the daily chart are rising, albeit modestly, but certainly well below those of June and July, as the pair pause and wait for NFP.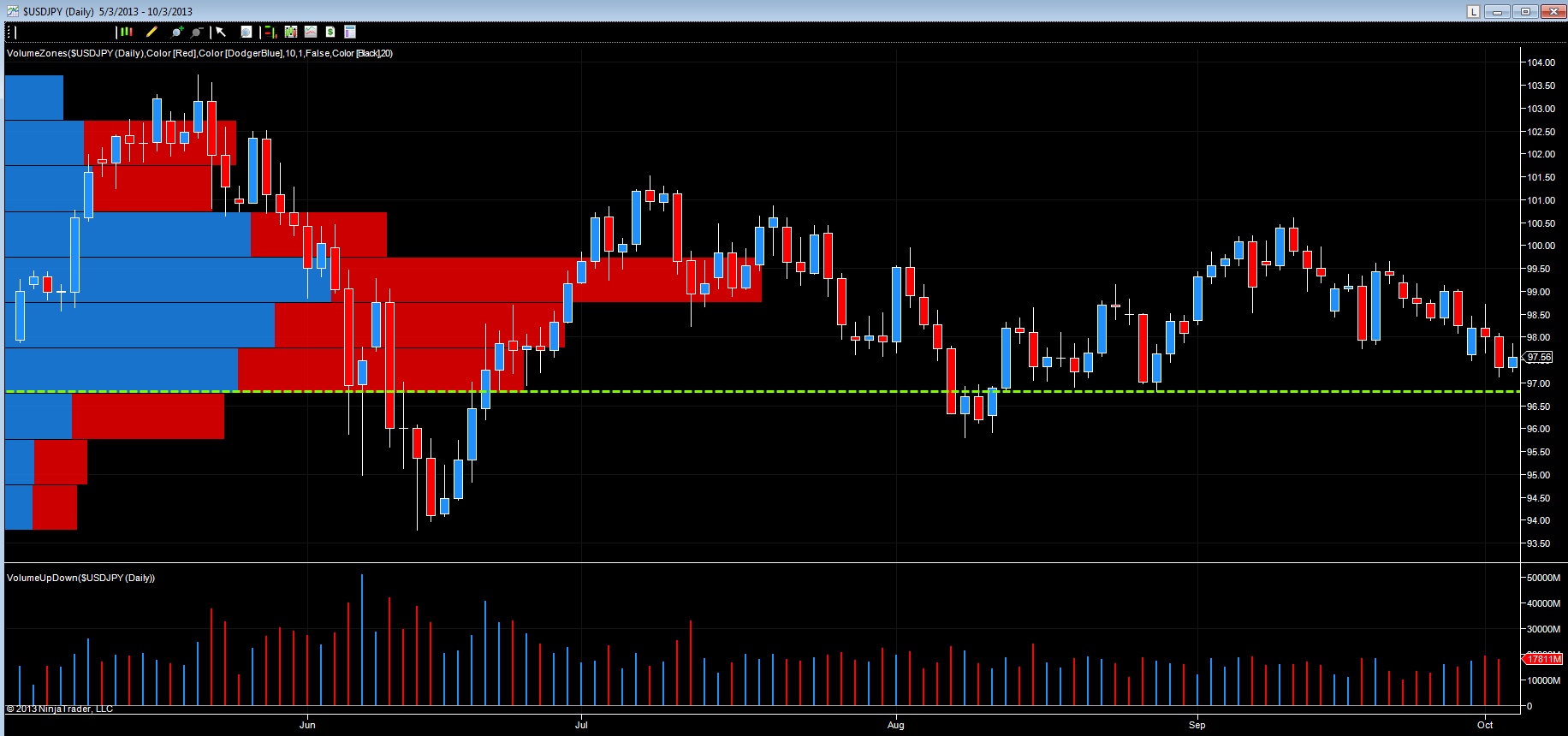 Market disappointment with Prime Minister's comments has resulted in the USDJPY continuing to struggle at the 100 price handle, sliding lower back to test support in the 97 price region. Naturally, any breach of this significant support zone will see the USDJPY move lower towards 96, in the first instance, and possibly even back to 94.25 in the longer term.
As well as non farm payroll, the USDJPY is also waiting for the Bank of Japan's press conference, so a double whammy in prospect, and an interesting and lively end to the trading week, now in prospect.
By Anna Coulling