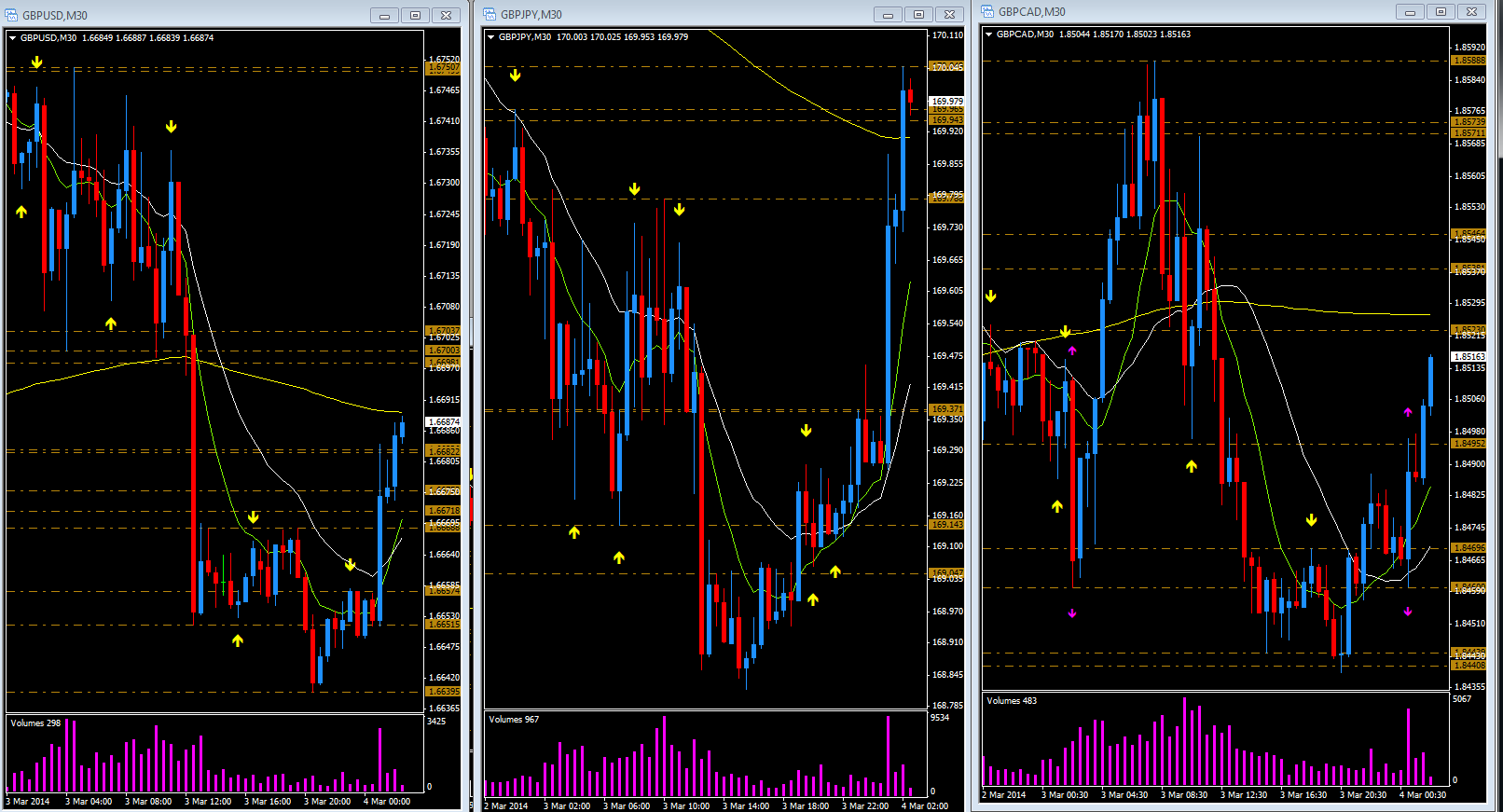 On a slow news day, with only Construction PMI on the horizon in the UK, Ukraine will continue to dominate. Overnight focus was indeed on the Aussie as the RBA kept rates on hold and comments that the AUD 'remains high by historical standards' was enough to send the currency into a tailspin. However, this has since calmed and the Aussie dollar is now trying to recover against both the US dollar and the Japanese Yen.
Meanwhile in equity markets, with the Nikkei 225 up slightly, the Japanese yen has been falling, particularly against the British pound which is back on a buy this morning against the US dollar, the Japanese Yen and the Canadian dollar in particular.
There is relatively strong resistance at 1.6682 for the GBP/USD, but if it does get through, then 1.6698 is the next target. It's a similar picture with the euro, with most euro pairs, other than the NZD on 30 min chart, now clear of the 200 moving average.
By Anna Coulling