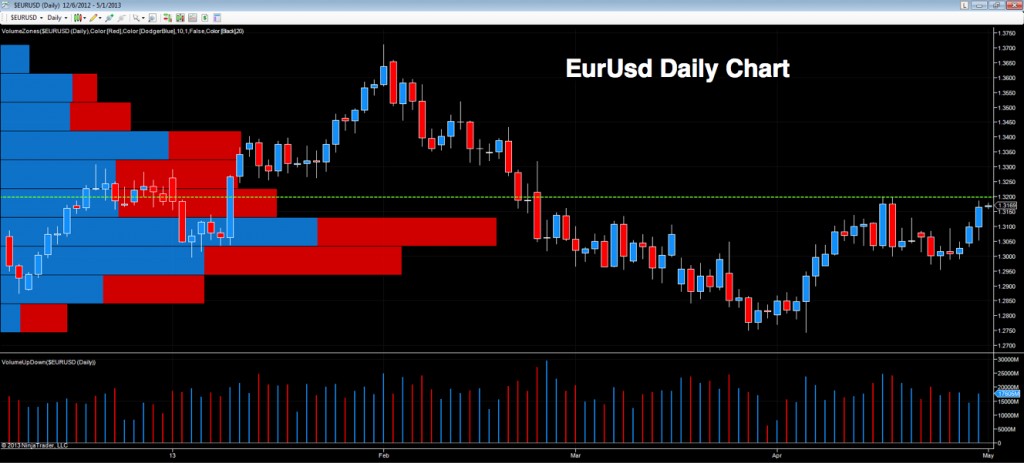 A very pretty picture for the eurusd on the daily chart, and no doubt one which is making the euro bears weep, once again, with yesterday's wide spread up candle building on recent bullish momentum as the price action curves higher on widening spreads.
Yesterday's price action was also accompanied by rising and above average activity confirming that this was indeed a genuine move higher.  The key now, however, is the resistance level at 1.32, as shown by the green dotted line, and all of this ahead of this week's ECB interest rate decision, with the consensus being a rate cut of 25 bhp.
From a technical perspective should the 1.32 level be breached then this should provide a solid platform of support for a further move higher for the eurusd with a test of  the 1.3250 region in due course.
It is also interesting to note that the price region just breached, namely that between 1.30 and 1.31 also represents the deepest area of support, as shown on the volume at price indicator on the left hand side of the chart, and as we move higher potential resistance is also falling away.
In summary, the technical picture for the eurusd is now looking strong provided the pair break beyond the 1.32 area with a clear break and hold above this price point.
By Anna Coulling