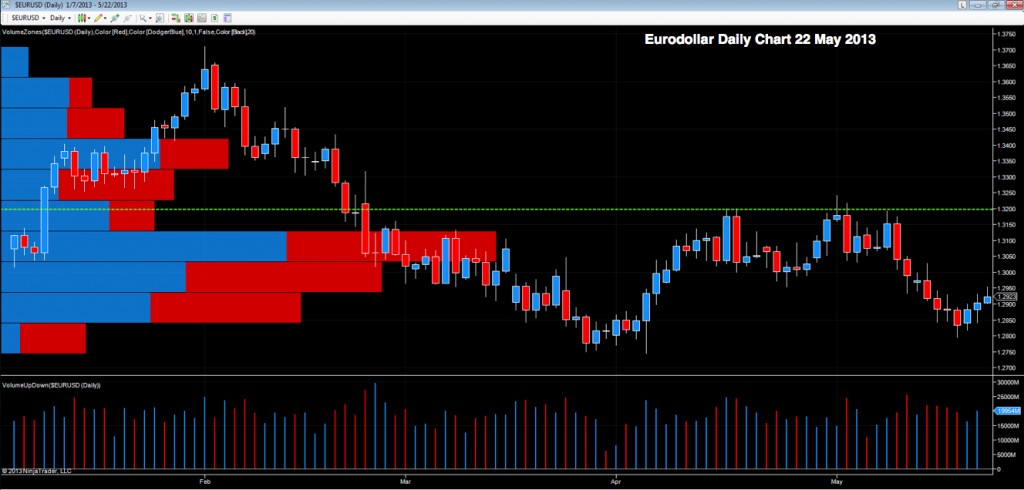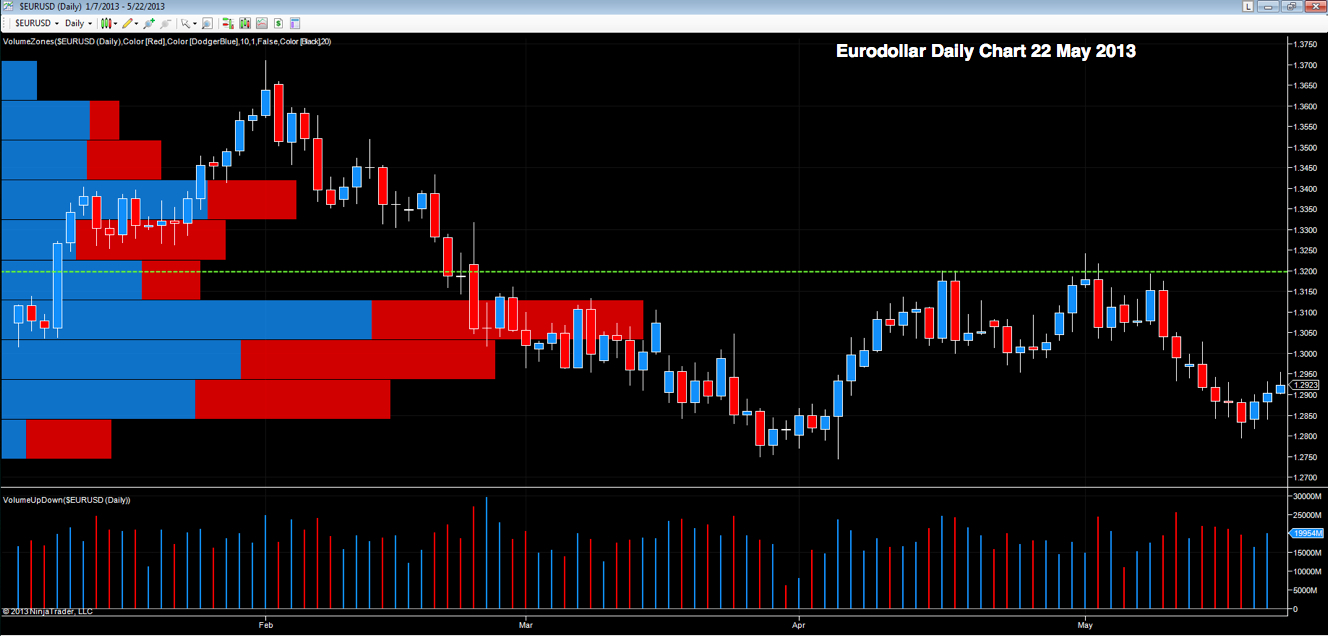 The eurodollar continues to frustrate euro bears with its unerring ability to rise phoenix like from the ashes of yet another sell off.  Indeed the current phase of price action on the daily chart has now been in place since early March with the pair oscillating between 1.2750 to the downside and 1.32 to the upside.
The price action over the last two weeks has once again been classic eurodollar with the recent move lower now appearing to reverse and recover some of the lost ground. However, what it is interesting to note on this recent move lower is the falling volume, as the pair approached the 1.28 price point, suggesting a decline in selling pressure. This was duly validated in Monday's trading session with the pair recovering to test the 1.29 area on average volume.
Yesterday's trading session closed higher, on higher volume and despite the doji candle posted, the eurodollar has continued to push higher ahead of today's key fundamental news which includes the FOMC minutes coupled with testimony from Ben Bernanke earlier in the day.
The key levels outlined above now define the current phase of price congestion for the pair, and indeed this is further illustrated by the volume at price indicator displayed on the left hand side of the chart where we have a solid block building now building in this price region.  The most significant of these is between 1.3050 through to 1.3150 with further strong areas from 1.2850 through to 1.32.
These are now building into sizeable regions, and for any move higher we will need to see some explosive price action coupled with associated ultra high volume to break through the particularly tough resistance at 1.3150.  Equally, however should the eurodollar break below the floor at 1.2750 this could provide the signal euro bears have finally been waiting for.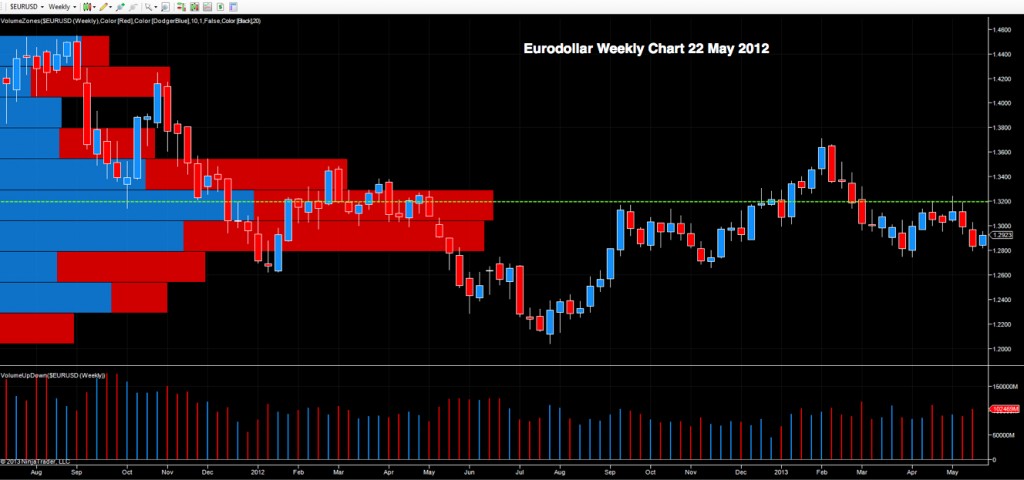 Moving to the weekly chart the picture here is similar.  The initial reversal of the bullish phase of early 2013 was signalled by a bearish engulfing candle of early February which sent the pair back to test the 1.2750 floor.  Equally self evident are the volume at price bars which clearly define the current battleground for the eurodollar.
You can now find my latest book about forex trading on Amazon.
By Anna Coulling