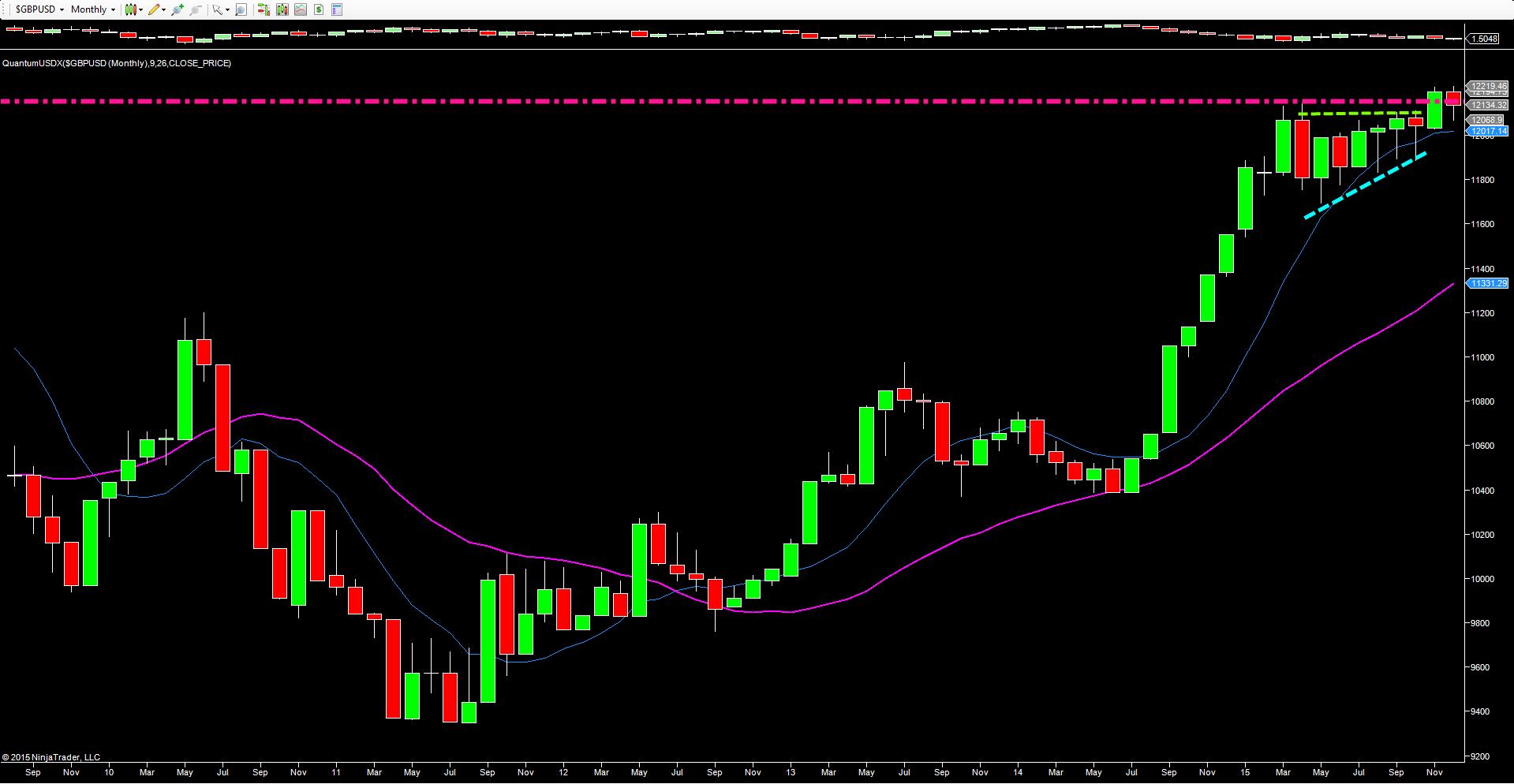 Ahead of next week's pivotal FOMC meeting the monthly chart for the USD Index is certainly taking on increasing significance, not least given last week's gyrations with the euro resulting in the mother and father of all short squeezes on the eurodollar.
The advantage the index under consideration in this post is that it takes a more balanced view of the euro, which only carries a 25% and is equally weighted with three other currencies, namely the Aussie dollar, the Japanese Yen and the British pound.
The DXY index, on the other hand has a weighting of almost 58% for the euro, does not include the Aussie, and as a result can give a more skewed view of what is happening in the forex market.
Moving to the monthly chart the rising triangle of the major part of the year was duly validated in November with the index breaking away and through the ceiling of resistance in the 12,100 region, as denoted by the green hatched line. This move higher also took out secondary resistance in the 12,170 area, as denoted by the pink hatched line.
December's price action has seen a test of both these levels, but given the strength and depth of the platform below this should help to contain any further short term moves to the downside without compromising the longer term bullish momentum.
By Anna Coulling
Charts from NinjaTrader and indicators from Quantum Trading