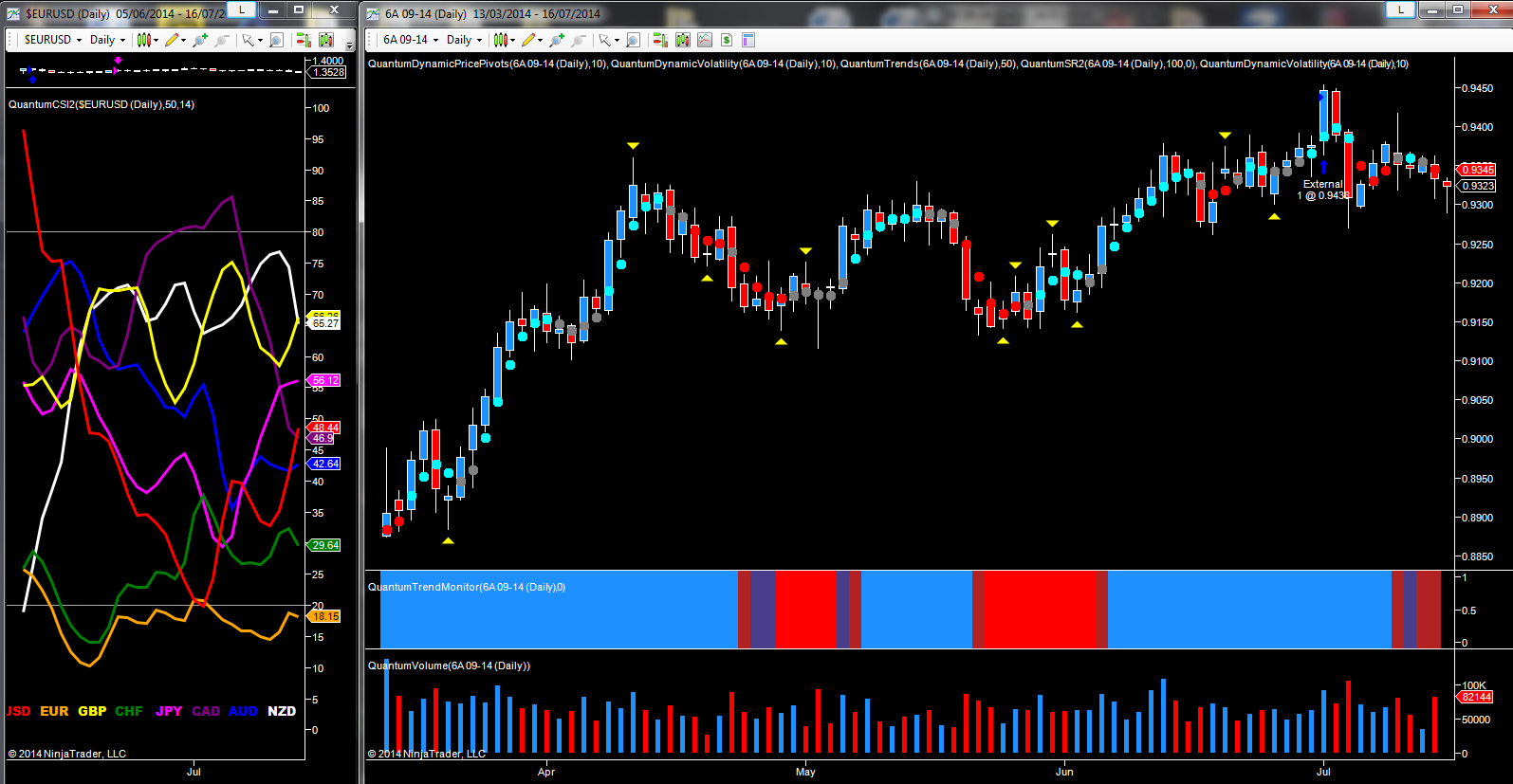 With Janet Yellen's testimony now consigned to history, time to review our four currency futures to see how her words have impacted these pairs.
Starting with the AUD/USD July's recent fake out is well and truly over with the pair moving firmly back into the extended price congestion phase of the last few weeks. The floor of this level is clearly defined in the 0.9280 area, whilst the ceiling resides at the 0.94. The pair now looks set for a further period of consolidation, and provided the support level outlined above holds then expect to see a recovery higher in the short to medium term, and back to test the 0.9450 of early July.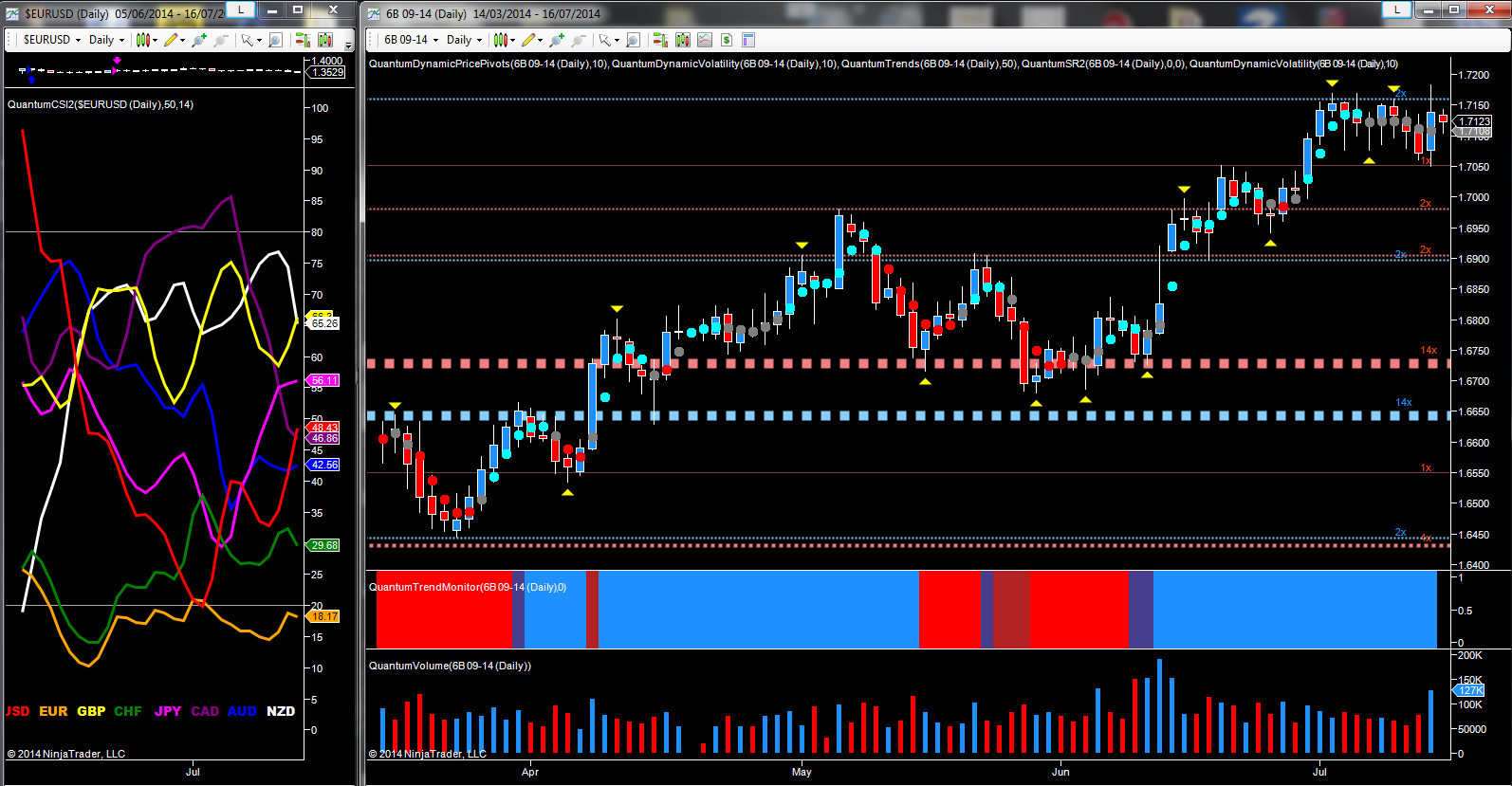 Cable received a further boost from Gov Carney with yesterday's gains supported with solid volume. Today's price action has been relatively muted as the pair continues to consolidate between 1.7050 to the downside and 1.7160 to the upside. If, as expected, the pair break higher, then a move through 1.72 will gave cable an excellent technical platform to create the next leg up in the longer term bullish trend.
It is worth noting that as of the 8th July, the net longs for cable at the CFTC exceeded the combined longs for the EUR, JPY & Swiss Franc.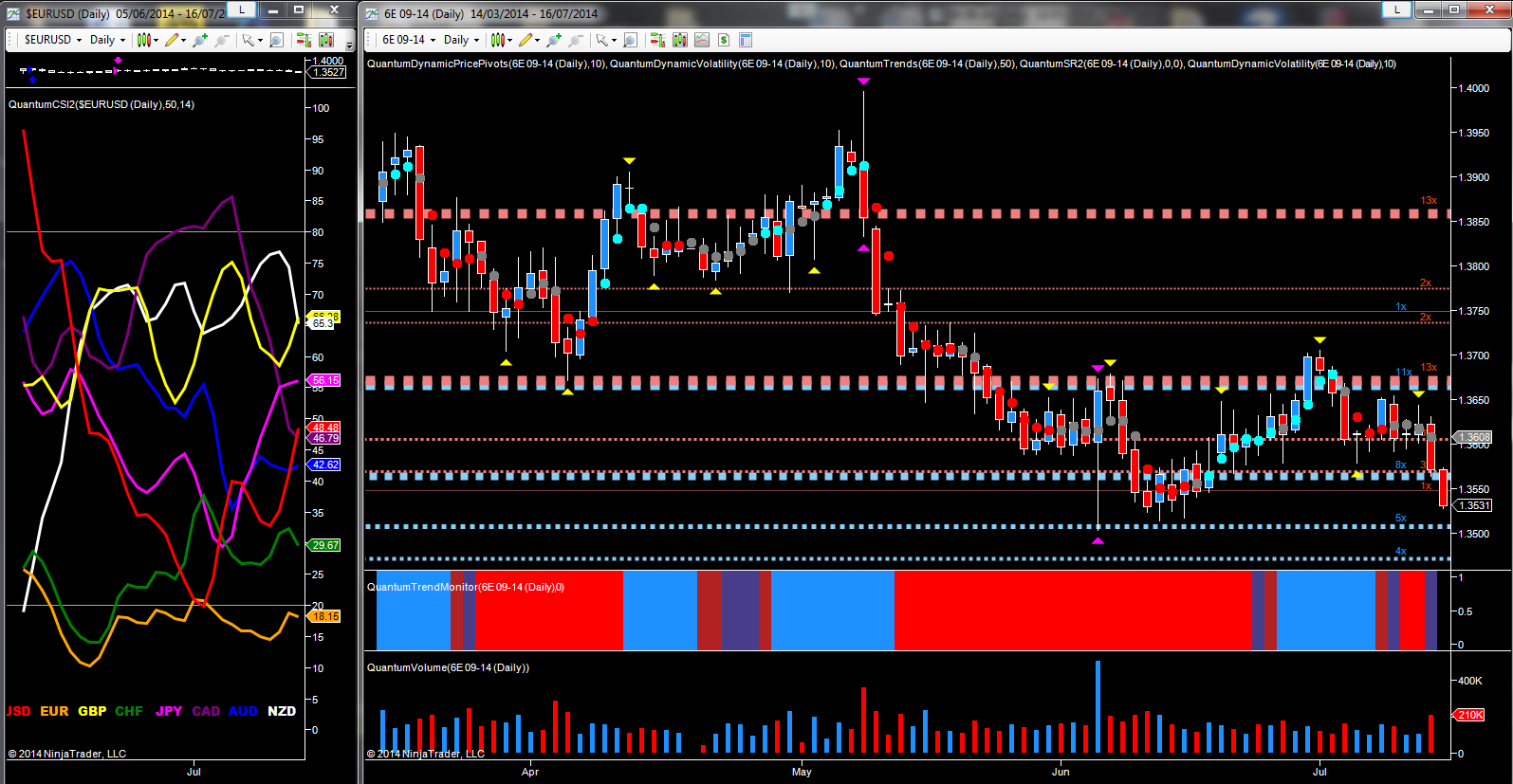 Moving to the EUR/USD, and of this quartet this is the pair which has seen the most significant price action over the past couple of days, partly as a result of the markets losing faith in Draghi, partly due to the problems in Portugal, partly the FED statement and finally consolidated into the technical picture.
From a technical perspective the solid resistance at the 1.3670 region has brought any recovery to a halt, and in addition, in today's trading session the pair has moved through a solid platform of potential support at the 1.3560 region. As a result we can now expect to see the EUR/USD continue lower to the next logical level at 1.3508. If this holds then we may see a recovery similar to that of early June from this price region. However, if breached the next level to be tested is the 1.3480.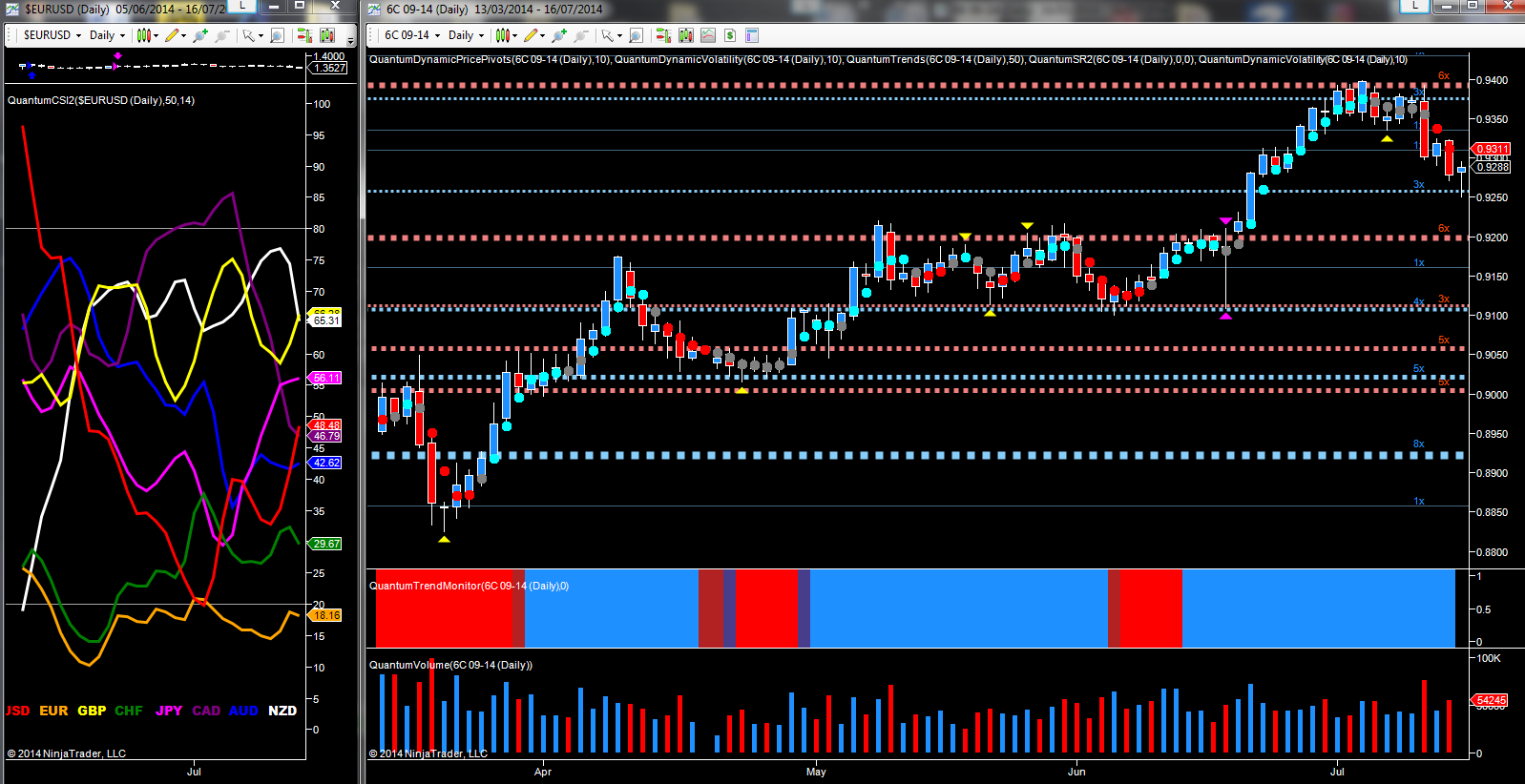 Finally, the CAD/USD which has continued to move lower following the failure at 0.9400. In today' economic releases the Loonie has received some support taking it marginally higher. However, the longer medium term outlook still remains bearish with the next solid platform of potential support now sitting below at the 0.9200 area. This is both deep and wide and should halt the current decline.
By Anna Coulling