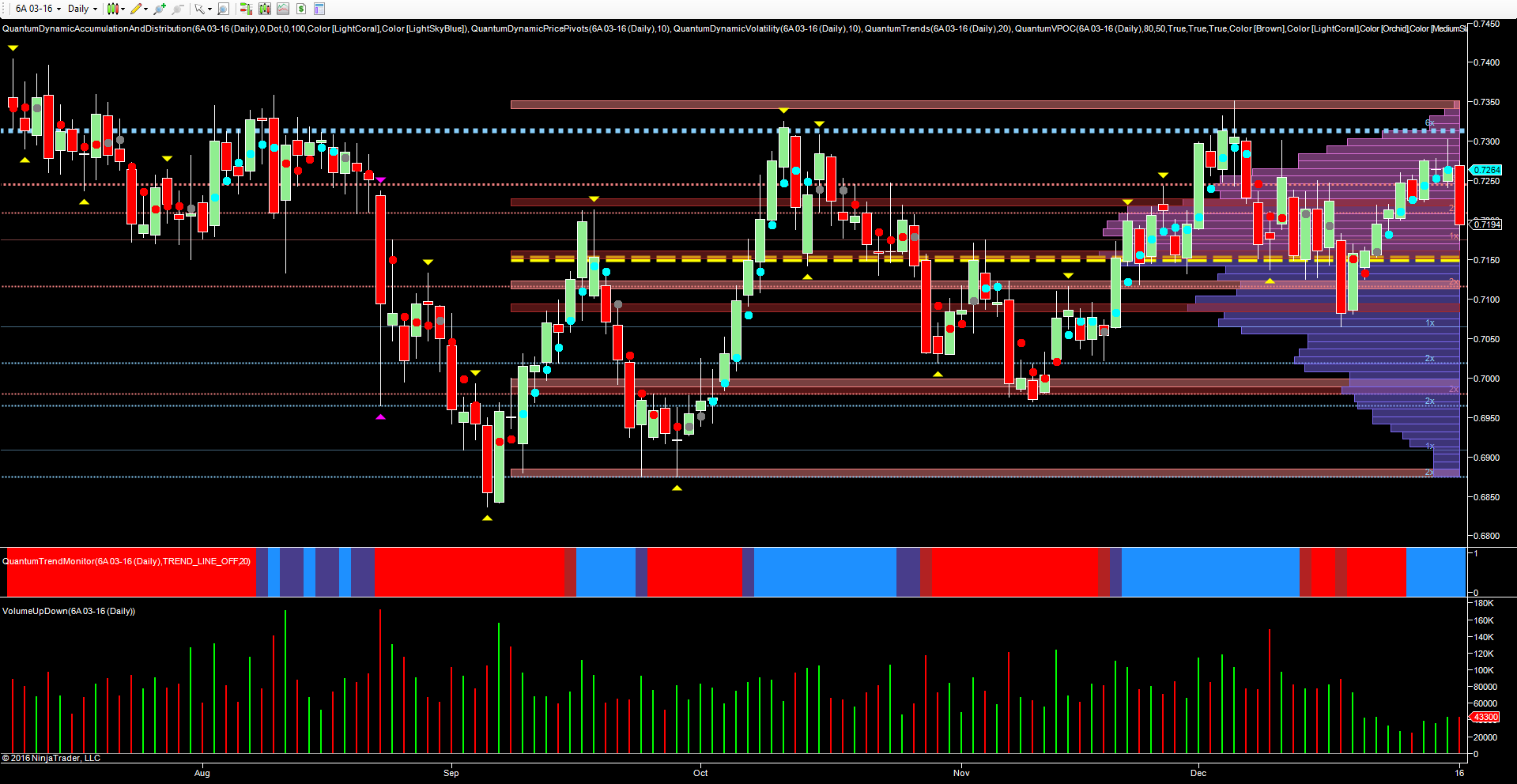 If traders drifting back to their desks for the start of the new trading year were expecting a quiet start, Chinese economic news delivered a shock to global markets with the Caixin Manufacturing index coming in below expectation at 48.2 against a forecast of 48.9, with the Nikkei 225 falling almost 600 points to close at 18,450.98 on the release. US markets have not been immune with the primary indices also selling off sharply on Globex, and with consequent flows into the Japanese yen and gold.
For currencies, it's been the Aussie dollar and the Japanese yen which have seen the strongest moves in early trading, with the 6A currency future for March selling off sharply and trading at 0.7195 at the time of writing and well off the highs of the session at 0.7275. Whilst volumes over the Xmas period have been light as expected, it was the resistance at 0.7320 which once again brought a halt to the recent recovery for the pair, with the final day of trading seeing a weak response, and a close well below this level, with this morning's news duly driving the pair lower once again and back towards the volume point of control which remains in the 0.7150 area (as denoted with the yellow dotted line). Volumes are continuing to build in this region, and also on the high volume nodes above and below in the 0.7200 and 0.7100 areas respectively, so until we see a sustained moved away from this region, coupled with a return to post holiday trading volumes, the pair look set for further consolidation in this region on the daily chart.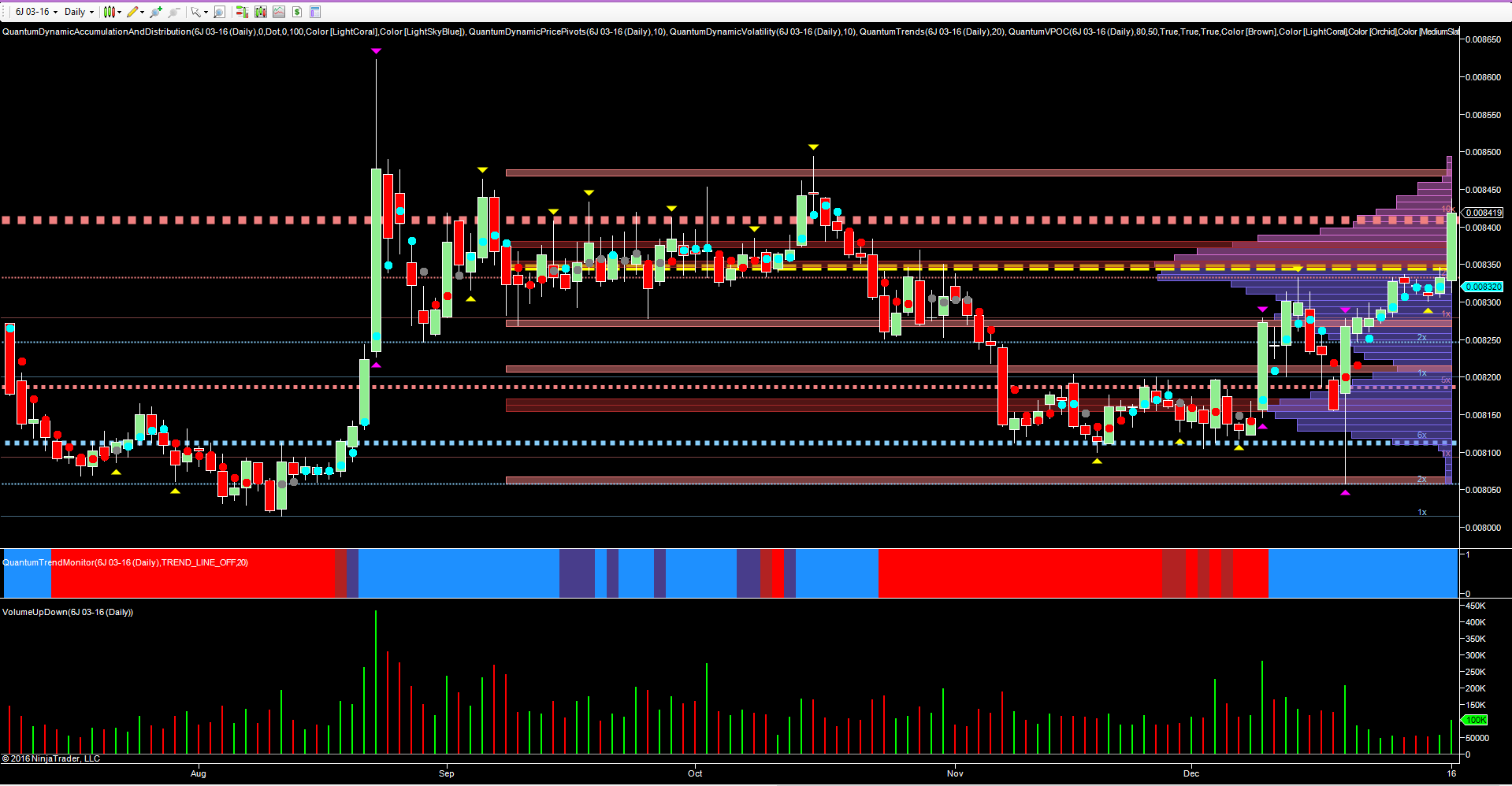 Moving to the 6J and the Japanese yen, the overnight data from China sent the pair soaring through the volume point of control on the daily chart, a price point that had been tested on several occasions in December, but which all failed to pierce this level. The key price for the pair in the run up to Christmas was the support platform in place in the 0.0081 area (as denoted with the blue dotted line on the accumulation indicator). This is a level that has acted as strong support in the past, and whilst holding  firm throughout November, has ultimately provided the springboard for the sustained move higher with the Chinese data adding impetus to the move. However, we are now approaching the 0.00845 region coupled with the 0.008420 area, both which have well defined areas of potential resistance, and as such we may see a repeat of the price action of mid October, with the current rally running out of steam in this area and returning to trade around the volume point of control in due course.
By Anna Coulling
Charts from NinjaTrader and indicators from Quantum Trading