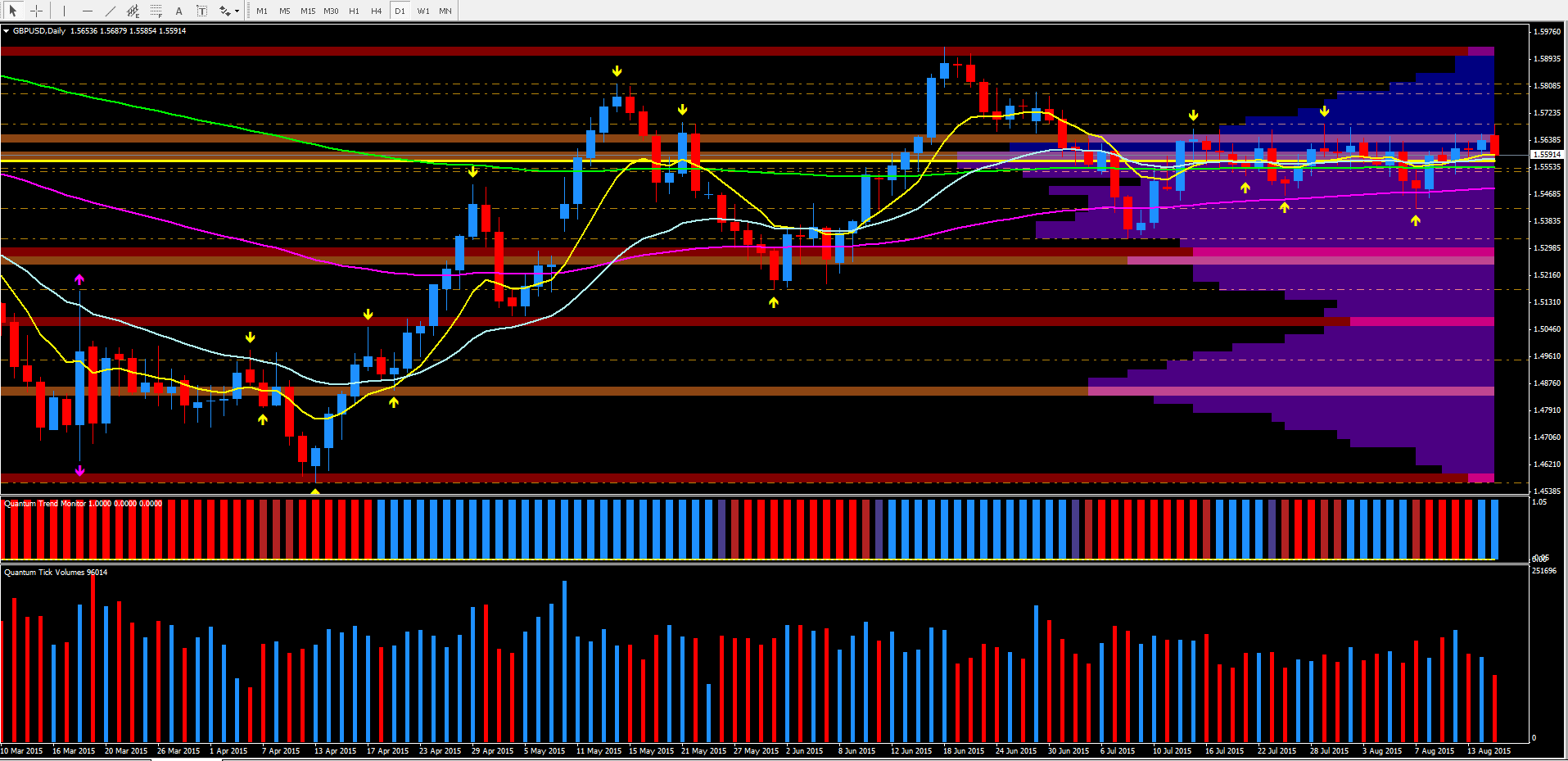 One question I'm often asked by new traders which currency pairs they should they start with, and my suggestion has always been to consider Cable, simply because broker spreads are reasonable, and the pair almost always manages to deliver some good, solid trading opportunities. However, I have recently had to review this suggestion given Cable's current rangebound price action that has seen the pair rotate around the volume point of control in the 1.5580 region since early July. To date the range has been capped at 1.5688 whilst any move to the downside has stalled at the 1.5424 support. This sideways price action and rotation at the VPOC has resulted in Cable being one of the trickiest pairs to trade.
At the start of this new trading week Cable bulls have once again attempted to take out the 1.5688 resistance, but have been pushed back as the pair moves back towards the VPOC (volume point of control) at time of writing. With today's latest failure Cable bulls will be wondering what it will take for the pair to break higher. From a fundamental perspective even tomorrow's CPI data may not help as the number is expected to come in at 0%, with some analysts even suggesting the UK may have fallen back into deflation in July.
From a technical standpoint the longer Cable continues in its current phase of consolidation, the more explosive the breakaway, when it arrives, is likely to be, but for the time being it's a case of waiting and being patient.
By Anna Coulling
Charts are from Quantum Trading