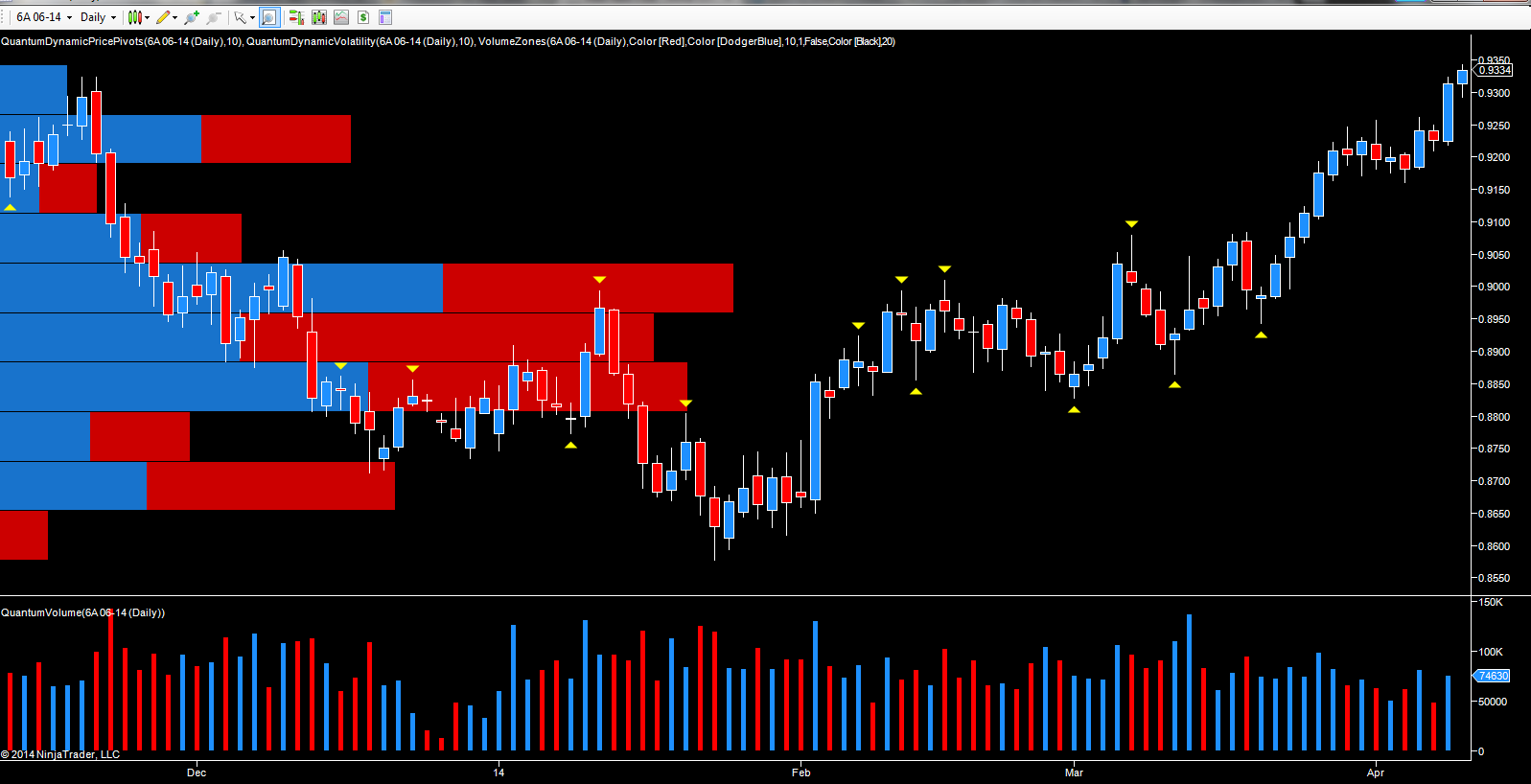 The Aussie dollar continued to build on the bullish momentum of the last few weeks, with the June futures contract closing the session with a wide spread up candle on the daily chart, surging through the 0.9300 region on good volumes. The positive tone has continued overnight and into the early London session with the pair continuing to climb higher to trade at 0.9337 at the time of writing.
Yesterday's price action was significant, following the recent period of sideways consolidation, which saw the pair trading in a narrow range, between 0.9170 to the downside, and o.9255 to the upside. However, with yesterday's price action now breaching this short term resistance level, we can expect to see further bullish momentum for the AUD/USD in the short term, particularly if the 0.9350 high of late December 2013 is breached. Below we now have a solid platform of support in place as shown on the volume at price histogram on the daily chart, and provided that volumes remain above average, then we could see a move to test the 0.9600 high of late October in due course.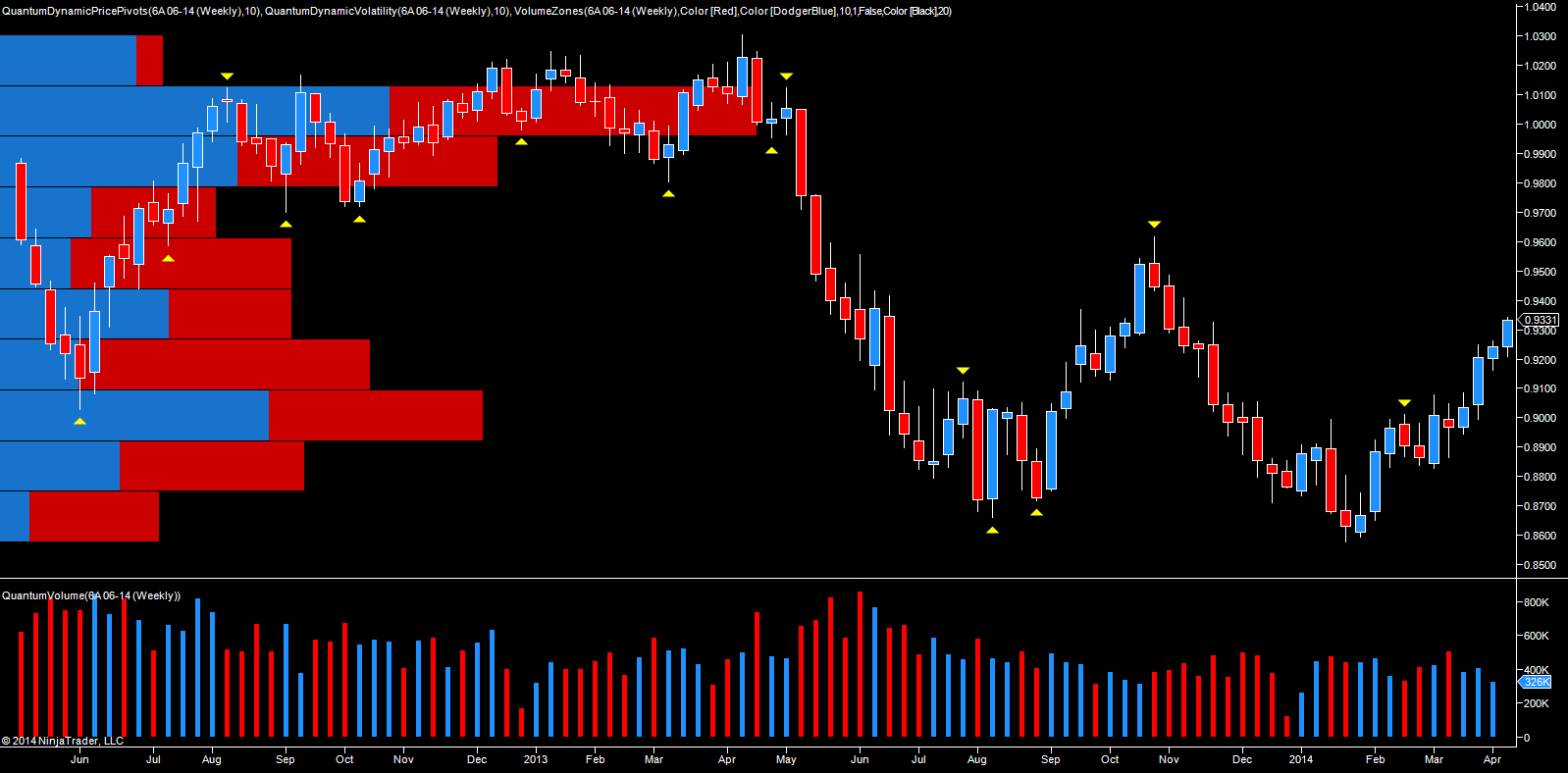 Moving to the weekly chart we have a similar picture with an almost perfect double bottom now developing in the timeframe, and adding further evidence to suggest that the bottom for the pair is now firmly established in the 0.8650, and provided the November 2013 high is taken out, then a return to test parity in the longer term is possible.
By Anna Coulling