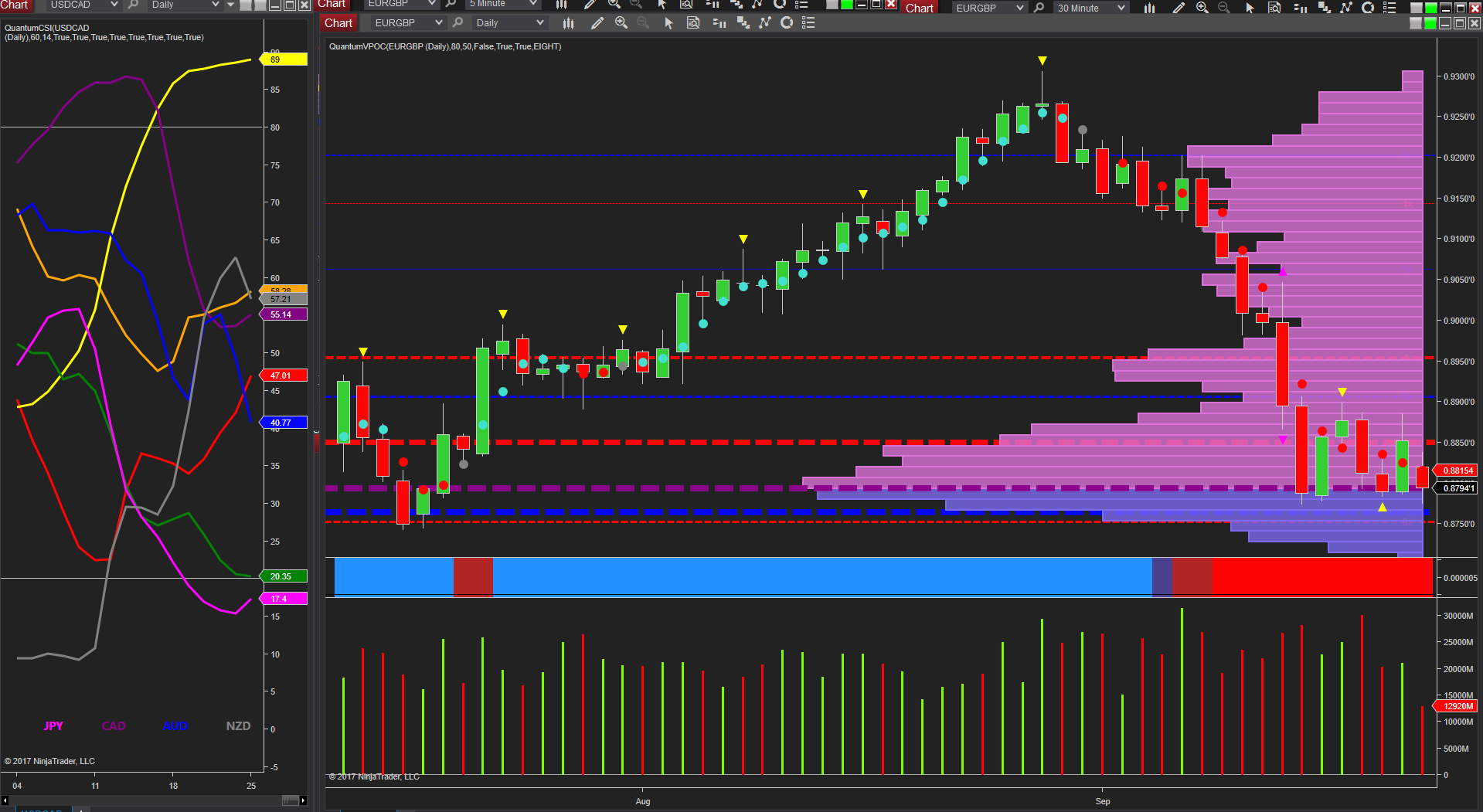 With Brexit having been put on hold whilst waiting for the German elections, and with last Friday's minor downgrade for the British pound price action on the eur/gbp is the one to watch. From a technical perspective the recent rally for the pair came to a shuddering halt in 0.93 price area with a shooting star candle on high vlume with the pair eventually rolling over and driven lower as BOE sentiment and rhetoric became ever more hawkish.
The pair eventually found a base at the 0.88 region where we also have the volume point of control and around which the pair has been trading for the past week or so. This consolidation region has also been confirmed with a pivot high and a pivot low. This weekend's election has resulted in a test of the pivot low as further bearish sentiment weighs on the euro given Angela Merkel's task in trying to form a majority goverment.
For Brexit the major news was the statement from Prime Minister May of a desire for a two year transition period before a full exit from the European Union. This has been an attempt to satisfy both the hard and soft Brexit camps, but will likely end up pleasing no one. Ultimately it will be the market that will decide the fate of both currencies, and for this we need to wait a little longer.
By Anna Coulling
Charts from NinjaTrader