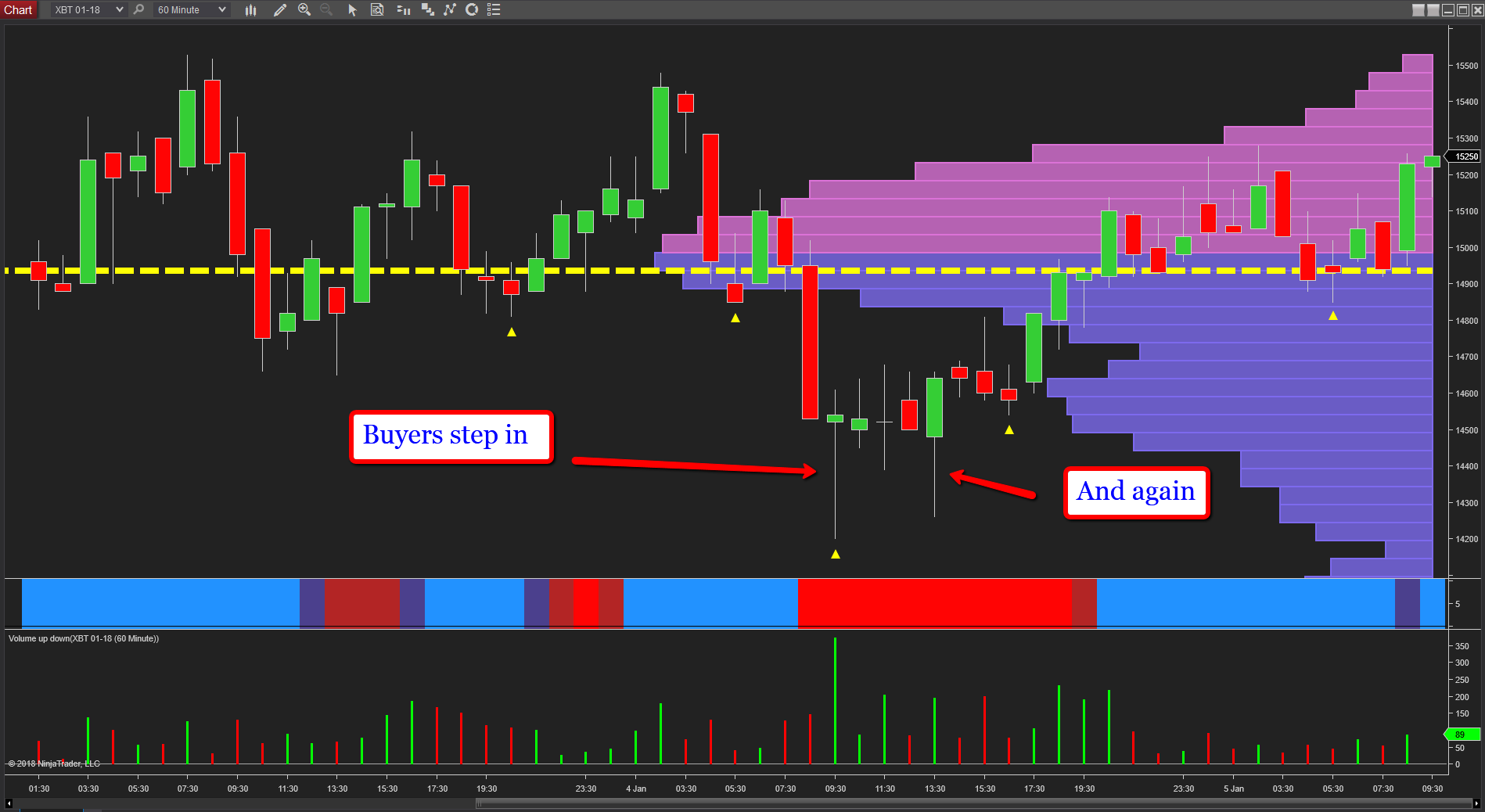 As volume begins to build on the CBOE futures contract following the holiday period, it was the buyers who stepped in yesterday to help drive Bitcoin back over the $15,000 level, with the $15,500 level now fast approaching. For much of Wednesday, Bitcoin futures oscillated around the VPOC, and denoted with the yellow dashed line, as market participants reached price agreement in this region, marked with the highest volume on the 60 minute chart.
Then as markets moved into early trading yesterday, Bitcoin futures fell over $1000 in a six hour period, before the buyers stepped in at 9.30 am UK time on the hammer candle at the bottom of the price waterfall, as shown with the ultra high volume. Further buying then followed as the mopping up process absorbed the selling pressure, before rising steadily on good volume and propelling the cryptocurrency back over the $15,000 area to currently trade at $15,180 against the US dollar.
The technical resistance level is now clearly defined in the $15,500 region, and if this breached on good volume, then we can expect to see further gains for Bitcoin and indeed many of the other cryptocurrencies in due course, with Ripple and Litecoin following suit. The Trend Monitor continues to remain blue in this timeframe confirming the bullish sentiment at present.
By Anna Coulling
Bitcoin futures contract from CBOE
Charts from NinjaTrader