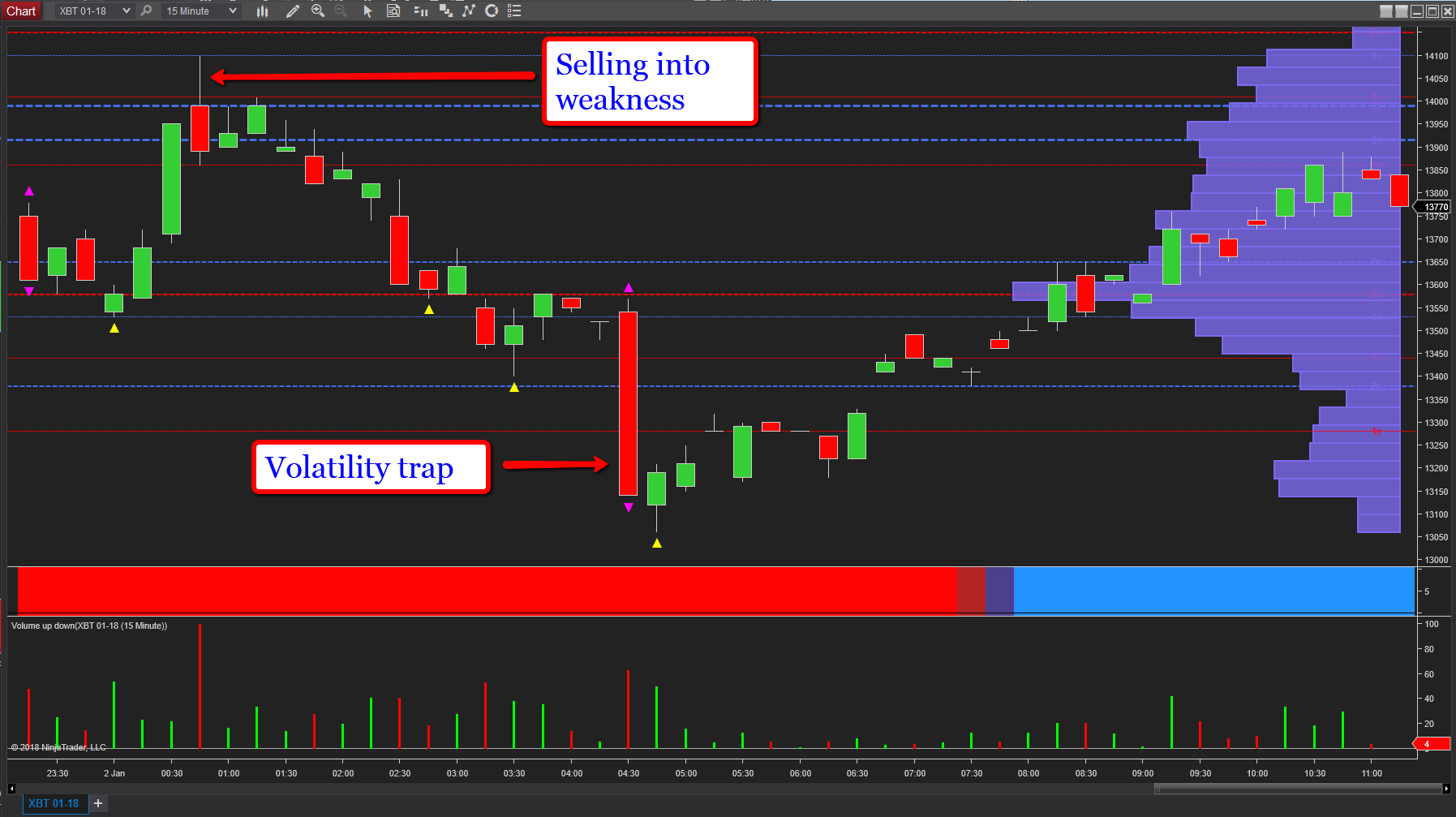 If 2018 will be remembered for anything, it will probably be the year the cryptocurrency revolution moved into the mainstream markets, and with both the CBOE and the CME launching futures contracts in December 2017, this has added some much needed credibility to this brave new world. And it will be interesting to see which of these two contracts becomes the more heavily traded and widely accepted. The CBOE have opted for a contract based on one Bitcoin whilst the CME have chosen to use 5 Bitcoins for the underlying futures contract, with mainstream brokers now offering these contracts to their clients. What is interesting here is that large brokers, such as Interactive, have only recently allowed short positions in these contracts and for the CBOE contract the margin requirement is $40,000 in sharp contrast to that required for long positions at $9,000 and reflecting the bubble aspect that is now building in this particular asset.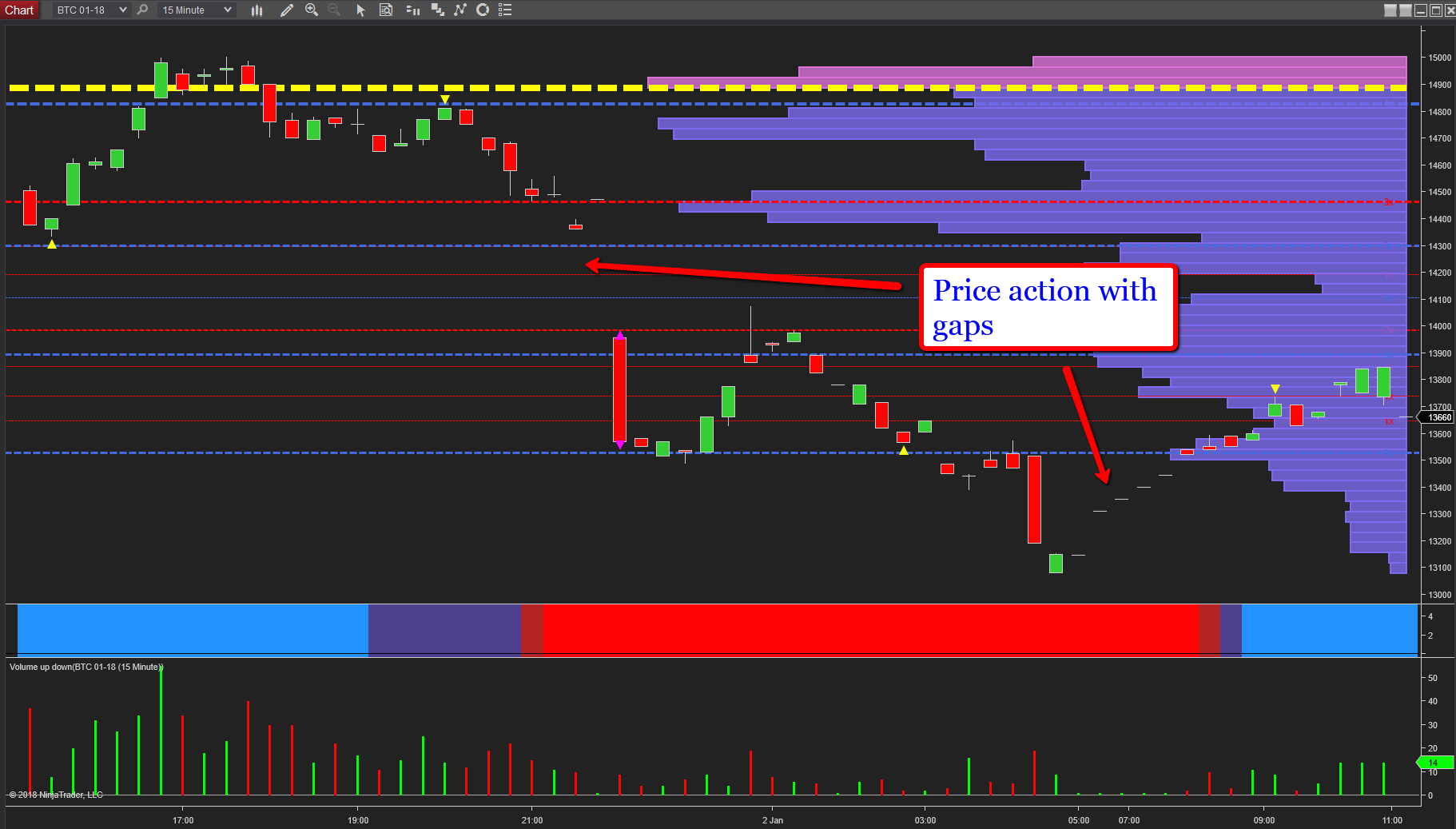 What is interesting here is to compare the price action of the two contracts, and as we can see these contracts lack the fluidity of other more heavily traded and established markets, and are similar in many ways to the smaller futures contracts of gold and fiat currencies. Here the price action tends to be spiky and jumpy, with frequent gaps as the market moves from one price level to another. It is the same here for both the BTC ( CME contract ) and the XBT ( CBOE contract) as seen here on the 15 minute chart, but of the two, the CBOE contract has the smoother price action, both on this timeframe and others. In early trading we saw the volatility indicator triggered on the XBT contract with a neat trap move developing as Bitcoin moved off the lows around $13,000 to currently trade at $13,770 at the time of writing. Note also the selling into weakness to the left of the chart which was the precursor to a move lower from the $14,100 area and down to the $13,060.
Volumes remain light on both contracts, and are likely to remain so this week, but it will be fascinating  to see which of these two leviathans ultimately becomes the preferred futures contract for traders. In my humble opinion CME is always likely to dominate, but given the price action to date, my preferred would be the CBOE!
Bitcoin futures charts from NinjaTrader
By Anna Coulling