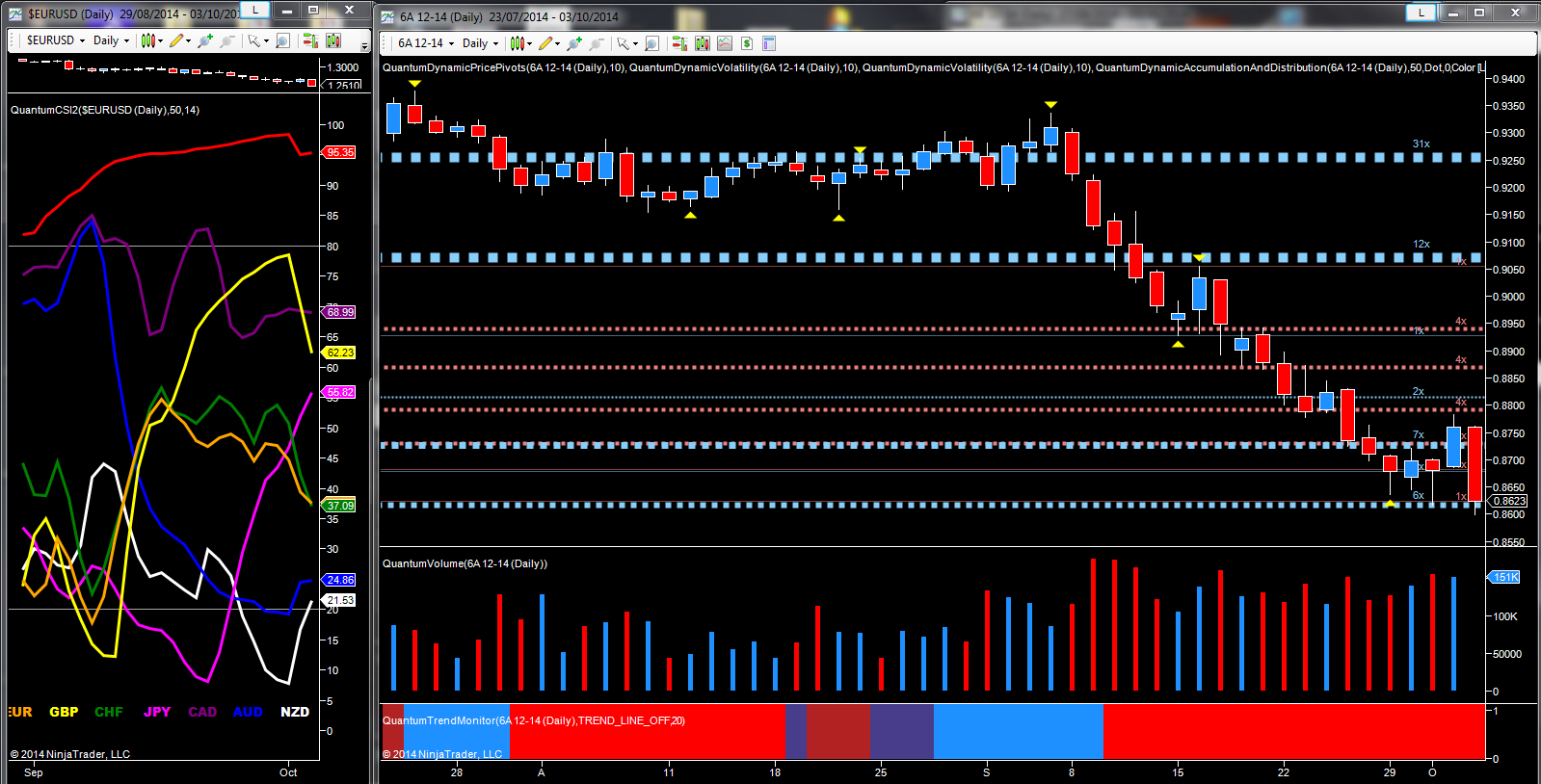 Bearish momentum for the Aussie dollar returned with a vengeance once again this afternoon, with the US dollar surging higher driven by better than expected news for jobs, as the monthly Non Farm Payroll headline numbers suggested 248,000 jobs had been added to the US market, against a forecast of 216,000, dramatically above last month's dismal 180,000. In addition, the headline unemployment rate also declined from 6.1% to 5.9%, with these numbers then backed up by the Trade Deficit indicating a narrowing from the forecast of -41.0B to – 40.1B, all helping to fuel the US dollar.
Whether these numbers reveal the true state of the US jobs market is irrelevant – it is the data that the markets and the FED monitor, and whether they are fact or fiction, the markets have reacted and moved on, with the subsequent ISM PMI data, noted and absorbed in the backwash of the Non Farm Payroll release. Moving to next week, and with Chinese markets closed for a public holiday on Monday, it's Tuesday which takes center stage for the Aussie dollar, with the RBA rate decision and subsequent statement.
From a technical perspective today's wide spread down candle has driven the pair through the platform of potential support in the 0.8680 area on the daily chart, and  down to the next significant level at 0.8620 defined with the solid blue dotted line. To date, this platform has held firm, and indeed yesterday's volume and price action even suggested a modest recovery, which has duly been crushed under the weight of today's move for the US dollar. With the pair now testing this solid platform, the outlook remains bearish, a view further confirmed by the currency strength indicator to the left of the chart, with the red line, the US dollar continuing to remain heavily overbought, whilst the Aussie dollar, the blue line, is equally heavily oversold. The question now is how long these two currencies are likely to remain at these regions, but as always, they can often stay overbought or oversold longer than we expect.
If the deep support platform in the 0.8620 is duly breached next week, then the next logical level appears to be potential support in the 0.8460 from which the AUD/USD pair reversed another bearish trend back in early 2o14. Given the positions of the two currencies on the currency strength indicator, we may well see a repeat of this in due course, confirmed as always with volume!
By Anna Coulling