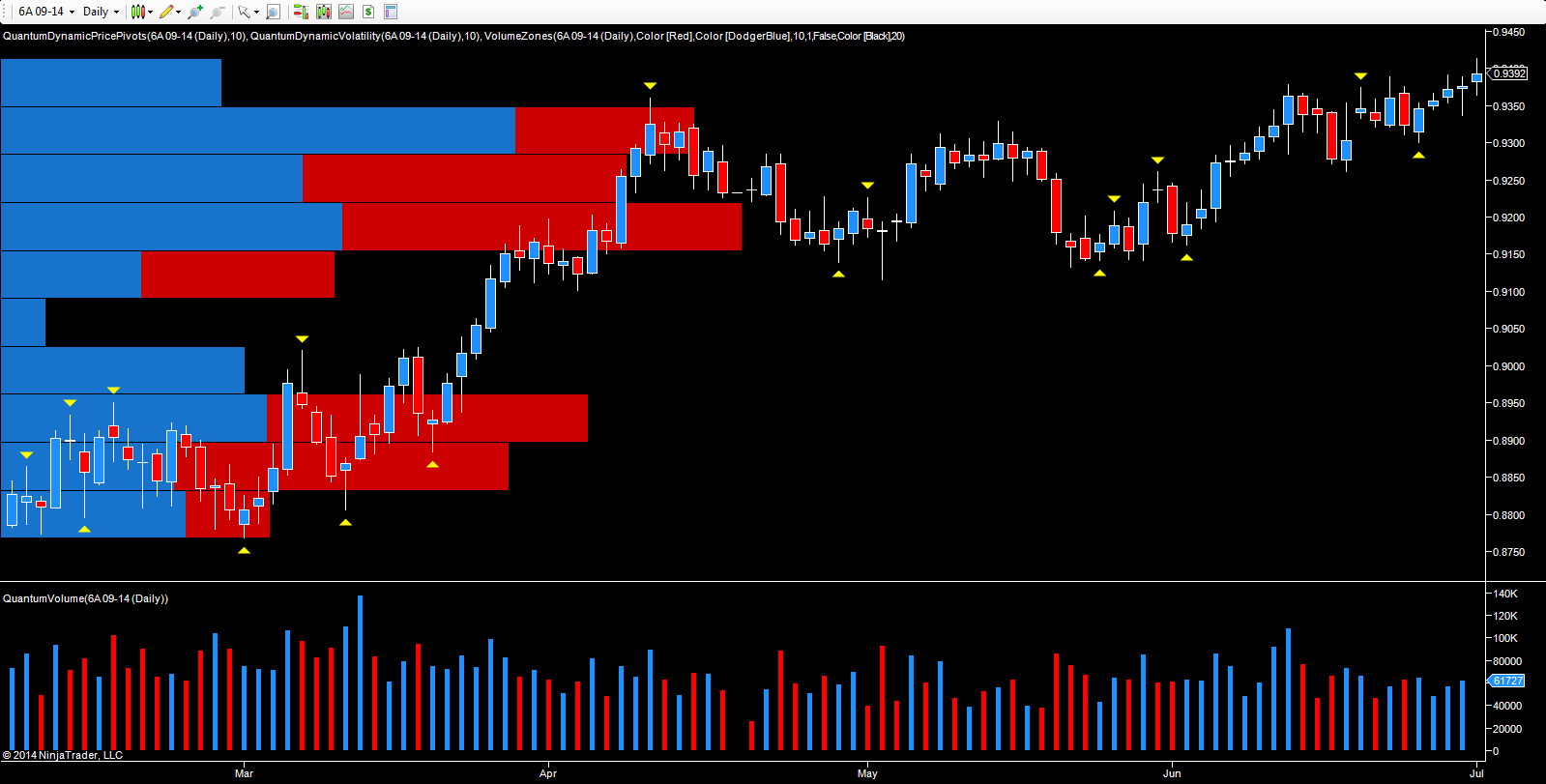 Like the GBP/USD, the Aussie dollar is another currency pair which is now starting to break out from a recent phase of price congestion, but for the AUD/USD, this period of sideways price action has been in place for considerably longer than Cable, with the pair having been range-bound between 0.9150 to the downside and 0.9370 to the upside for some time. Whilst the RBA decided to keep the cash rate unchanged at 2.5% overnight, the broad tone of the statement was positive, and slightly less dovish, helping to push the Aussie above the upper level of resistance in the 0.9380 area, a level which has been tested several times over the last two weeks. The fundamental picture for the Aussie dollar remains relatively strong, and whilst the slowdown in China will ultimately impact the currency negatively, global demand for commodities continues to help maintain higher prices and counterbalance any negative trends in Chinese demand.
From a technical perspective the key now is for the price action to hold firm above the 0.9380 region. If it does, then expect to see the pair continue higher in the medium term, with the strong platform of support acting as a springboard for the move higher. The recent areas of price congestion are clearly defined on the volume at price histogram on the left of the chart, with this deep and solid platform now extending from 0.9150 through to 0.9350 on the daily chart. The isolated pivot low of the 25th June provided the trigger for the technical move higher, and with the rising volume over the last few days, the AUD/USD now appears to be preparing to move higher.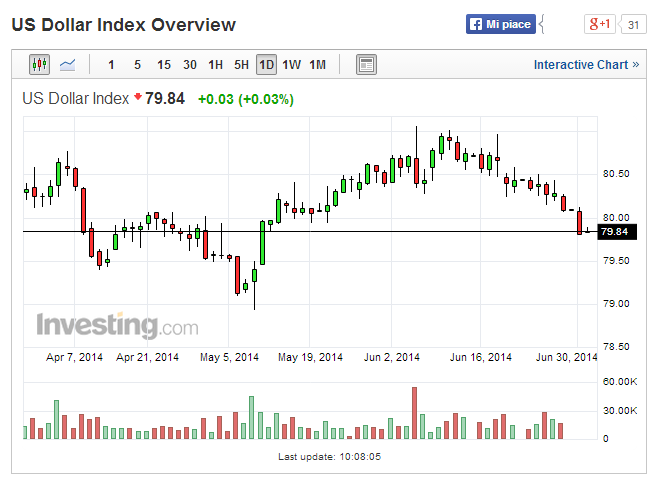 In addition, and as with other major currency pairs, continued weakness in the US dollar is also helping drive both currencies and commodities. In yesterday's trading session the dollar index broke below the psychological 80 level on the daily chart, and closed with a wide-spread down candle as it broke below an important level of potential support in the 80.10 area. The next logical level now appears to be 79.50 where further support awaits but if this level is also breached, then expect to see the USD test the 79 region of late April and early May once again, which in turn will help to drive the Aussie dollar well beyond the 0.9400 level in due course.
By Anna Coulling