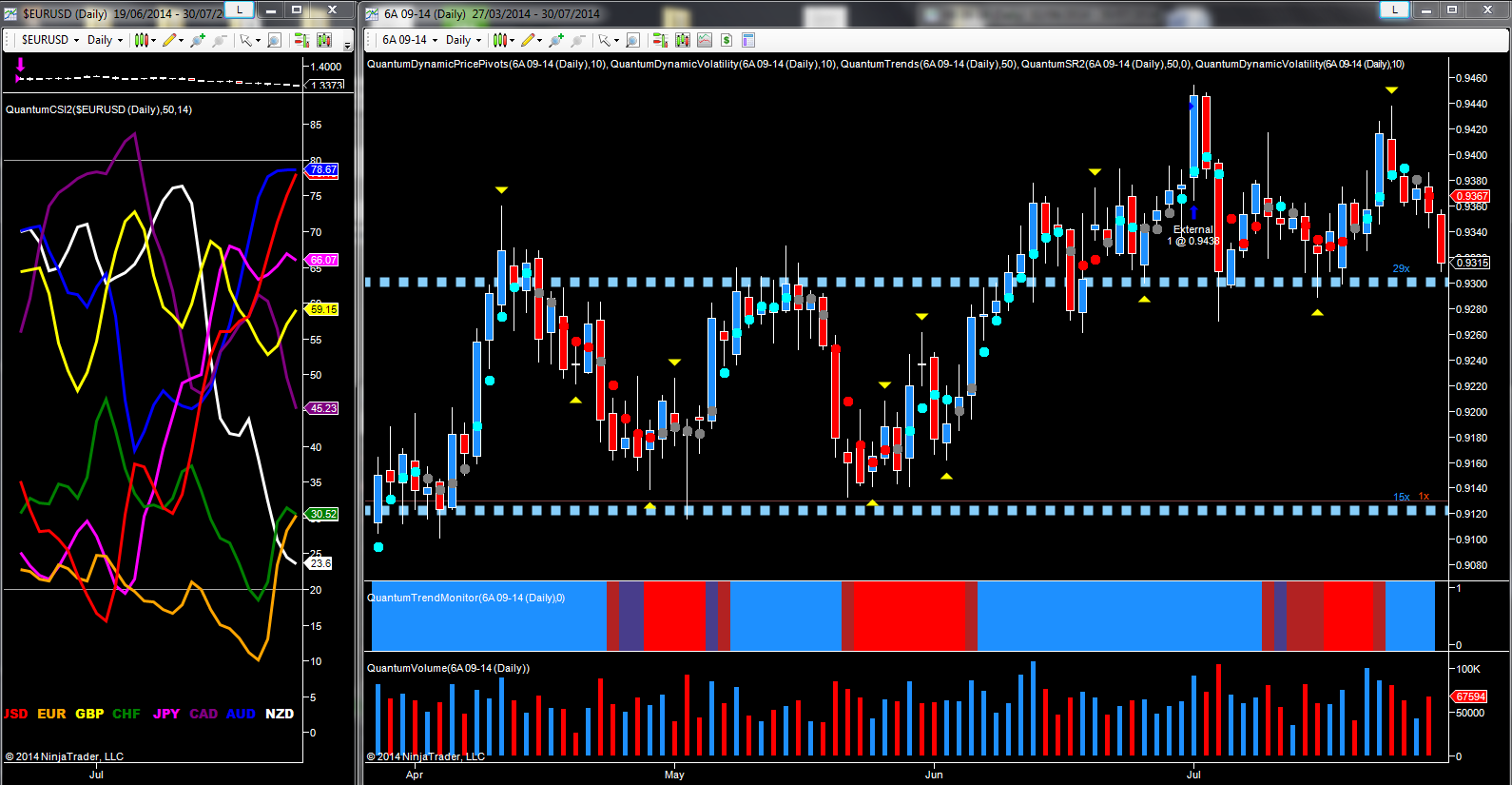 Ahead of the FOMC statement this evening the daily futures chart for the AUDUSD based on the September contract reveals much as expected a further phase of price congestion for the pair.
This current period has now been in place since early June when the pair broke through the 0.9300 area, as shown on the chart by the blue dotted line. This price level has now been tested on at least 29 separate occasions giving us a clear indication of the depth of support at this price. Throughout June and July this price has been tested repeatedly, but to date has remained firm, preventing any decline to the next support level in the 0.9120 region. To the upside the resistance price point is now building in the 0.9450 region where a failure in early July was repeated last week, and in addition was topped with a pivot high to the upper wick of the candle.
Whilst writing this analysis the advance GDP number for the US was released coming in at a stellar 4%, against a forecast of 3.1% wiping out the negative figure last time around. As we can see from the chart with US dollar strength continuing the Aussie dollar now looks set to test the 0.9300 level once again. Should bullish momentum continue for the US dollar, which seems to be picking up pace as it breaks through its own technical levels, then we could see a further decline in the Aussie and a much deeper move back to the 0.9120 region in the medium term. US dollar strength seems to be the primary driver at present for the pair.
By Anna Coulling