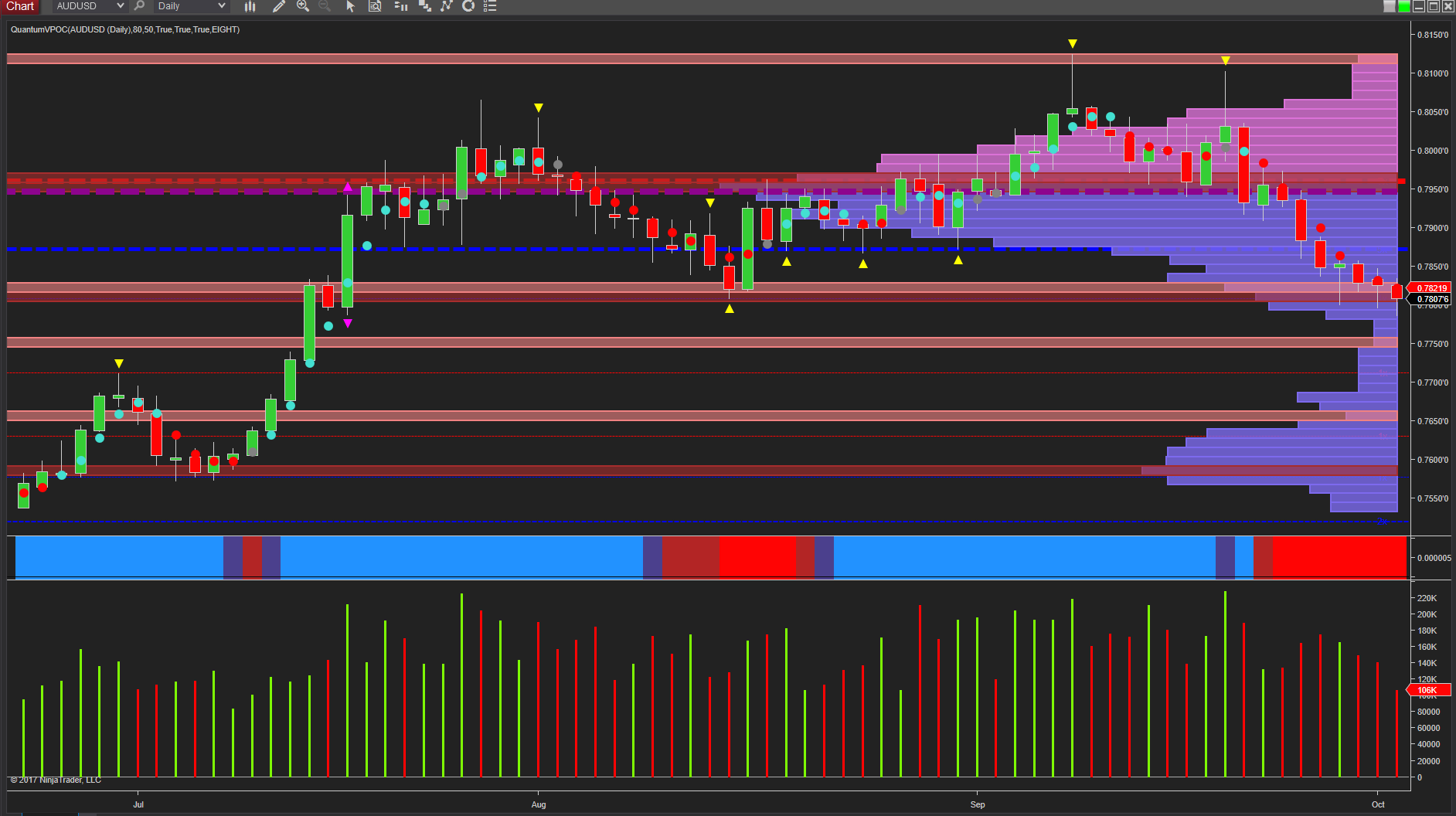 The Aussie dollar has continued its stately progress lower helped along by comments from the RBA, as interest rates remain on hold as expected. And as with many other central banks around the world it is inflation which remains elusive, and the closing statement from the RBA really summed up the current picture for the Australian economy with the comment :
….'the Board judged that holding the stance of monetary policy unchanged at this meeting would be consistent with sustainable growth in the economy and achieving the inflation target over time'. With over time, being the statement of note. This is in line with wage growth which remains obstinately low, and whilst postive data from China is supportive along with employment data, the lack of inflation seems set to continue for the longer term, thereby helping to drive the Aussie lower as a result.
From a technical perspective, the pair have recently breached potential support in the 0.7822 region and are now moving to test the 0.7800 area, and with a low volume node now in place below on the volume point of control, any move through this region is likely to be swift to the next area of potential support in the 0.7680 area with higher volumes through to 0.7600.  And with the USD recovering a degree of bullish sentiment the aud/usd pair is being driven both from a technical and fundamental perspective.
By Anna Coulling