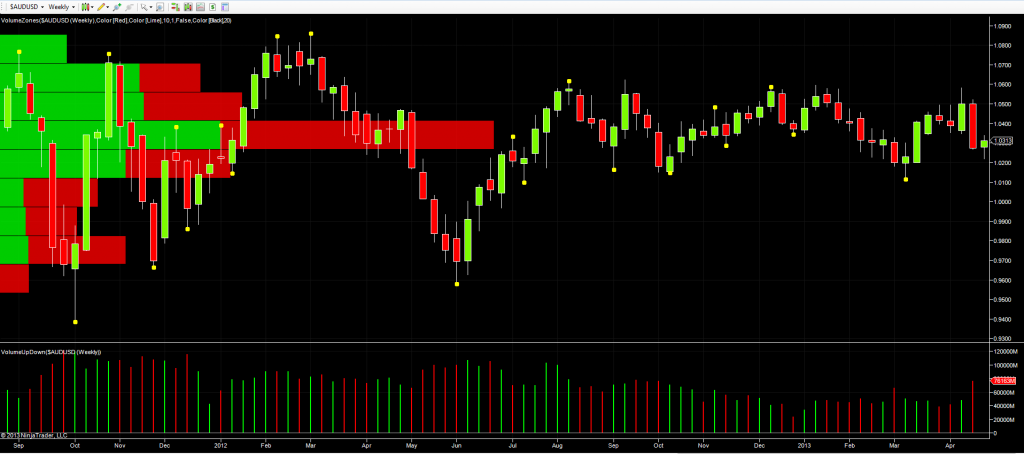 The recent reversal in the Aussie dollar, triggered following the long legged doji candle of mid April, which was duly topped off with an isolated pivot high, appears to have run its course once again, and we no look set for yet another move higher and back to test the 1.0600.
This phase of price action has now been in place since mid-summer 2012, and the easiest place to see this is on the weekly chart, with the lower level defined in the 1.0100 region and the upper level in the 1.0600 area. Both of these are now solid platforms of support and resistance respectively. The selling pressure of last week's bearish engulfing candle appears to have been absorbed in this week's price action. The congestions zones are clearly defined on the volume at price on the left hand side of the chart.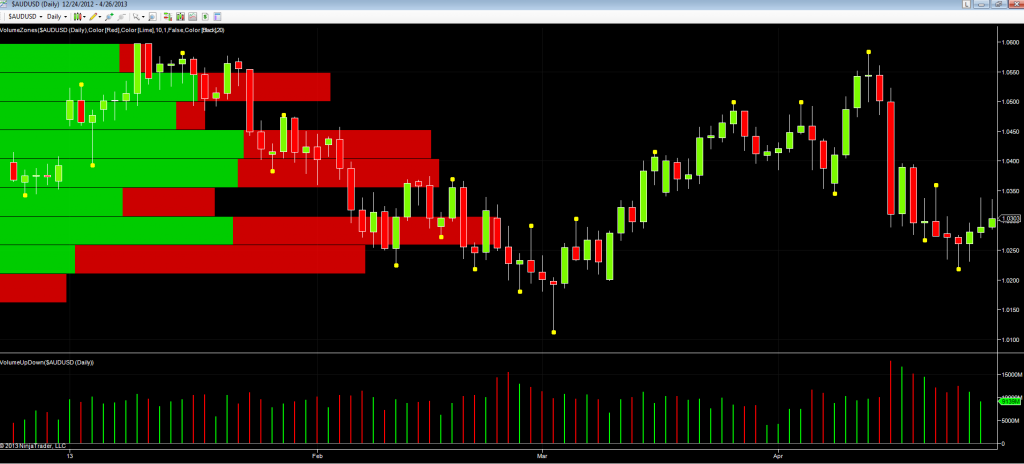 Moving to the daily chart, the isolated pivot low of Tuesday, coupled with the hammer candle gave the pair the momentum required to push higher, and with the pair breaking above the 1.3000 region in early trading, we look set for a further phase of trading in this region. However, it is interesting to note that yesterday's daily volume was lower than the previous day, a sign of possible weakness. As a result, we may see some further consolidation between the 1.0375 area of the pivot high and the 1.0225 price level, defined by the pivot low and hammer candle, before the pair break higher and retest the 1.0600 level once again in the longer term.
By Anna Coulling