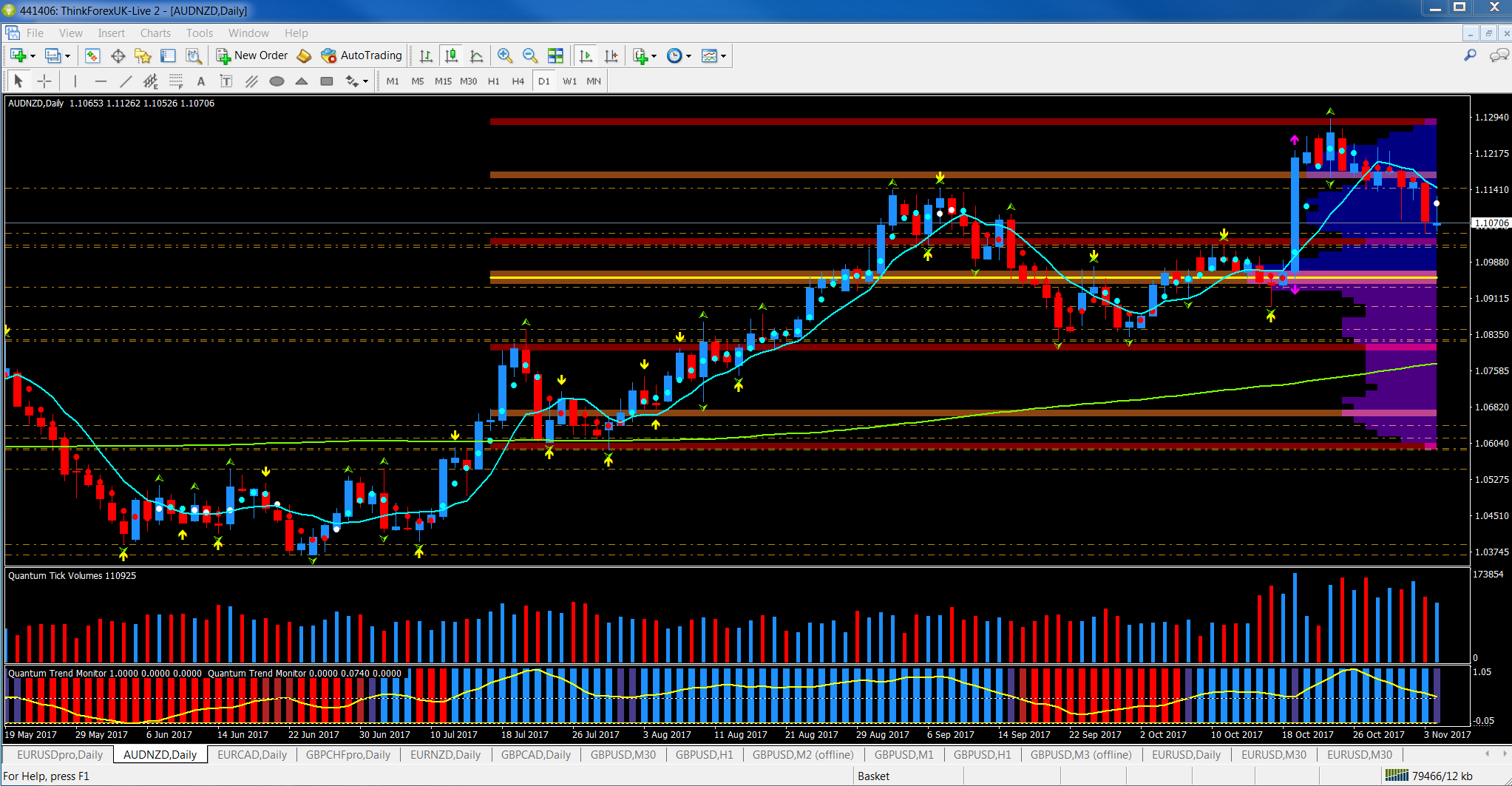 We only have two central banks in play this week, namely the RBA and the RBNZ, and with their respective Governors both keen on wanting a weak currency in order to protect their commodity based export markets, it's always interesting to consider the longer term charts for the cross to see what the technical picture may be saying.
And starting with the daily chart, the most significant price move for the AUD/NZD was the impressive volatility candle of 19th October triggered by the unexpected news that it would be the Labour Party who would be forming the new New Zealand goverment. In other words, the driver for the surge higher for the pair was a sharp sell off in the Kiwi following this annoucement. This move higher took AUD/NZD away from the volume point of control at 1.0954 before the pair ended the day almost 300 pips higher, with the momentum generated by this volatile move resulting in AUD/NZD topping out two sessions later at the key 1.1290 resistance level. But since hitting this price point AUD/NZD has been correcting lower, with the pair now finding a degree of support at the 1.1047 price point.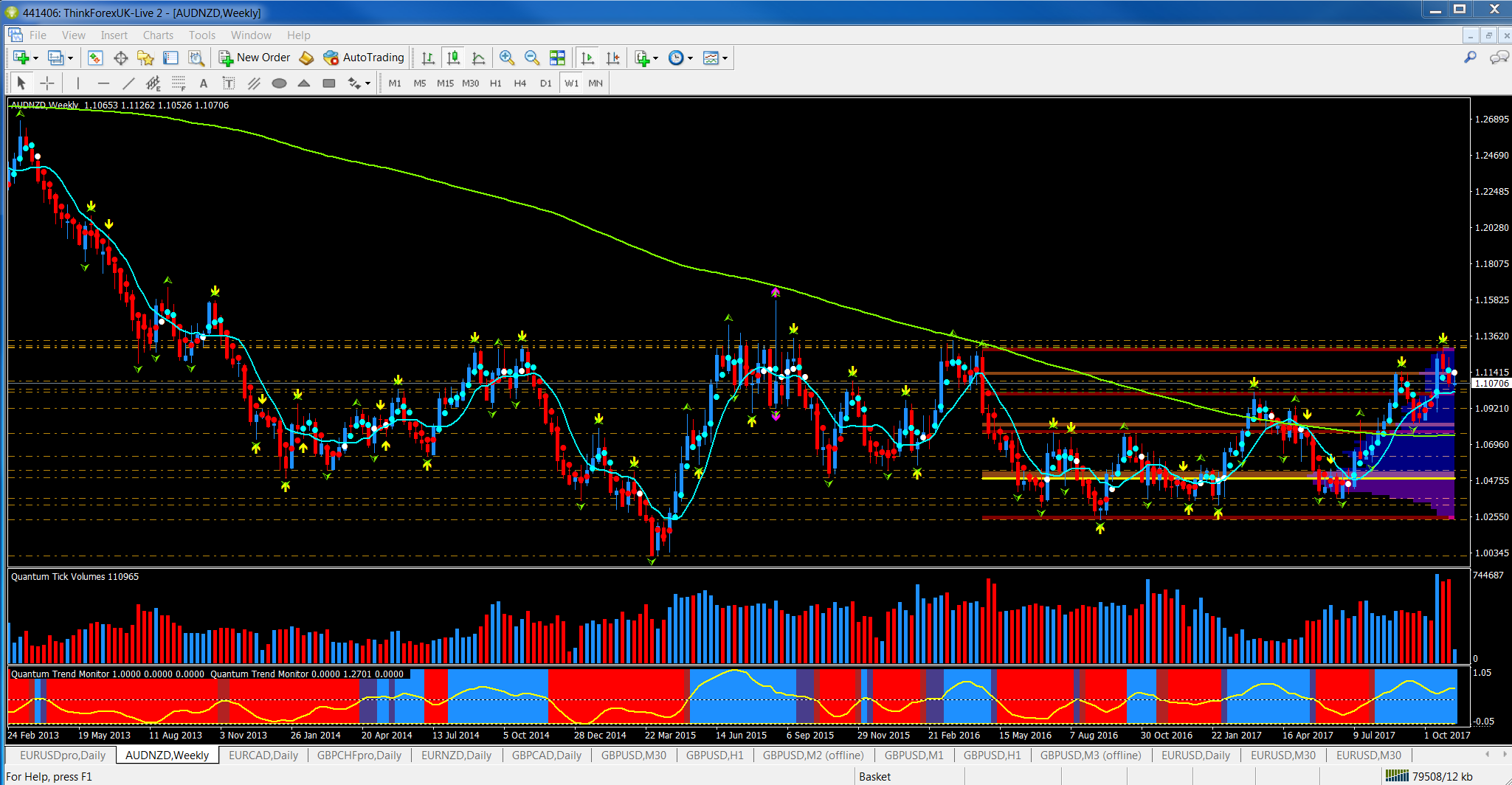 However, it is only when we turn to the weekly chart that the significance of the resistance of the 1.1290 price region becomes apparent given the number of times the pair has reversed from this area in the past, with multiple failures at this region stretching back to 2014. Key support for the pair now lies in the 1.1220 area of the chart, after which the volume point of control on the daily chart at 1.0954 once again comes into play, and if price does indeed return to test the VPOC would confirm a complete re-trace of the move triggered by the volatility candle.
From a fundamental perspective to date there has been little to choose between the objectives of both central banks, but this may change this week if the RBNZ were to announce a change to its decades old mandate. Reform of the RBNZ's mandate to require the bank to target full employment, as well as price stability when making rate decisions brings the RBNZ in line with the Federal Reserve's dual mandate. However, part of the new government's review of the RBNZ also includes the possibility of an additional committee to manage the cash rate, and it is this possibility of political interference that has led to uncertainty for the kiwi and contributed to the sharp falls we have seen across its complex.
However, from a VPA perspective the weekly chart for AUD/NZD is now taking on an increasingly bearish perspective given the high volumes of the last two weeks, and coupled with last week's candle which developed a deep wick to the upper body this negative sentiment for the kiwi may now be stalling, if not reversing.
By Anna Coulling