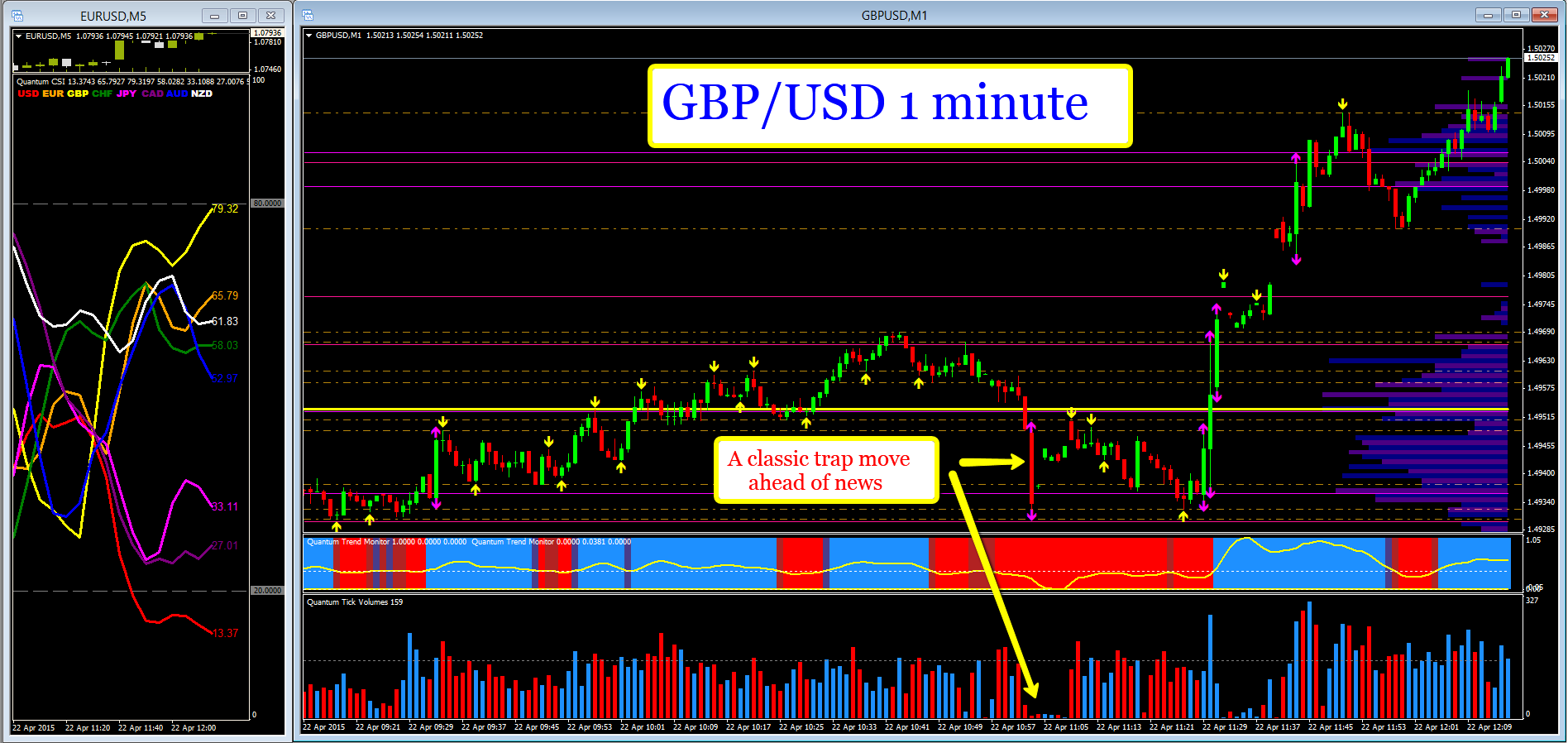 The 1 minute chart for the GBP/USD delivered a masterclass of price manipulation by the insiders ahead of the BOE release at 9.30 this morning. At just after 9 am UK time the pair moved sharply lower with two wide spread down candles, but both on low and ultra low volume, a clear anomaly and one which was hard to miss. This was insider manipulation at its best and most elemental, sending the clearest possible signal the market was set to rally higher. The move higher was duly delivered following the release with Cable breaching the 1.50 level with momentum and continuing to move firmly higher to test the 1.5050 region at the time of writing.
Sadly, many traders will have been caught in a trap so easily set, and now either stopped out, or waterlogged in losing positions of increasing magnitude. But this is where the power of volume price analysis can step in and reveal the market's true intent. The signal this morning could not have been any clearer, and on this occasion was so evident that taking a position ahead of the news was a low risk decision. Volume reveals all, and when price and volume are in agreement, then we can trade with confidence knowing the insiders and market makers are joining in the move. When anomalies occur, then the warning bell sounds, and when the market makers move price dramatically, with little or no associated volume as here, then the message is clear. Understand the trap being set, why it is being set, and the direction the market makers are plotting as their next move. All you need to do is join them, when you are ready, with confidence.
By Anna Coulling
Charts are from MT4 and the trading indicators from Quantum Trading.