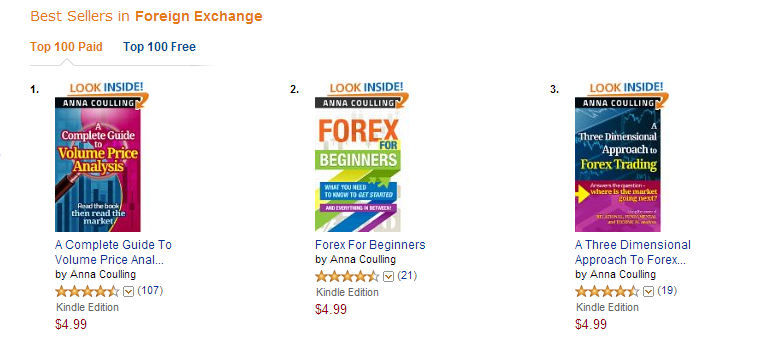 What can I say except thank you so much to all my readers for all your kind comments and emails which continue to flood in. It is very humbling and as you can see, the three books now rank 1,2 and 3 on Amazon.com which is just amazing, and I just want to thank all of you who have purchased either the Kindle or the paperback edition. I do reply to every email personally, but as you can imagine I do receive quite a few, so please bear with me!
If you haven't yet bought a copy, the links to the three books are here, and do remember that the Volume Price Analysis book is applicable to all markets, and not just forex.
A Complete Guide To Volume Price Analysis
A Three Dimensional Approach To Forex Trading
If you are in London next month, I would be delighted to meet you at the FXstreet London MeetUp which I host, and on April 2nd I will also be presenting as well. This event is also being filmed by the BBC, so I hope you can come along as I would love to meet you in person. The link to the event is here:
Finally once again, a huge thank you to you all – Anna
PS – the MeetUp is FREE and you get a complimentary drink at the pub after!!