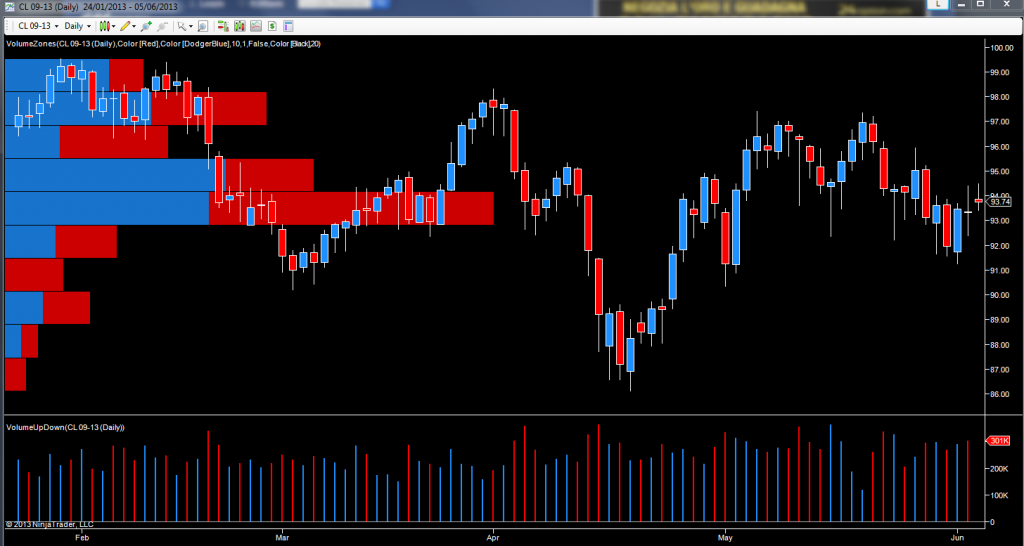 The September WTI crude oil contract continues to oscillate between $91.50 to the downside and $97 to the upside, refusing to attack the $100 per barrel price point with any great conviction, and despite yesterday's highly positive oil stats which came in at a massive -6.3m bbls draw against a forecast of -0.8m bbls.
From a technical perspective the commodity remains rangebound as outlined above, and indeed trading volumes are generally supportive of this neutral phase of price action. The only variance throughout May was during the middle period which saw prices rise on falling volume, a classic sign of weakness with the commodity duly rolling at the $97 per barrel price point once again.
Moving forward the psychological $100 per barrel price remains elusive, but is also the key level and it is interesting to note that just as with gold, and many other commodities, sustained dollar weakness is not driving commodities prices higher. In other words, the traditional US dollar/commodity correlation appears to have broken down for the time being.
By Anna Coulling