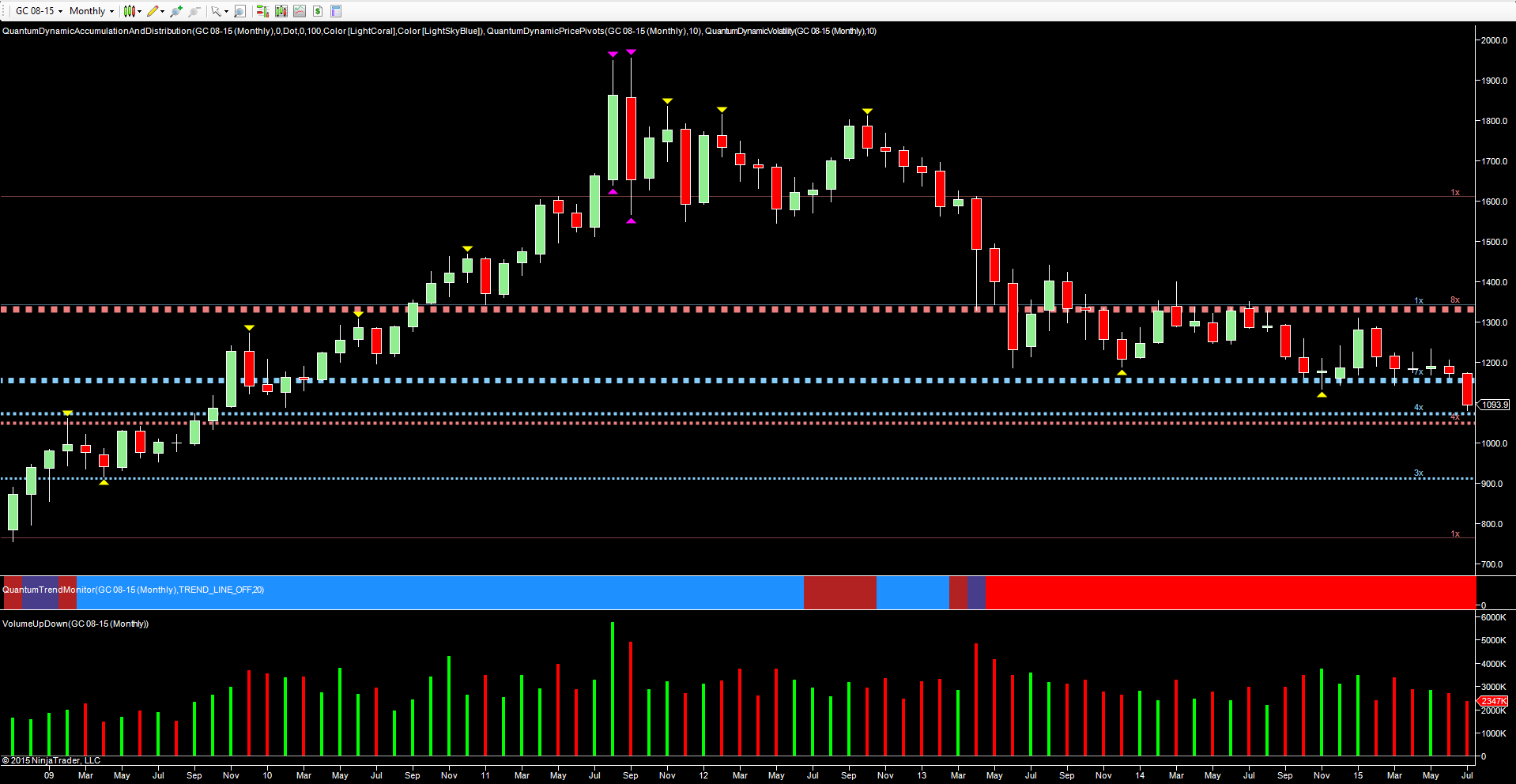 Longer term gold investors and gold bugs I suggest should look away now as this week's price action has finally broken below the level of support in the $1140 per ounce region, a level I have highlighted many times before on the monthly chart as being key for gold prices.  Indeed, in several posts I referred to this level as the trap door waiting to open, and it has finally been sprung in this week's price action, and as a result gold has collapsed.
The significance of this move cannot be understated. It is the breakaway speculative gold traders have been waiting for, and signals the next leg down in the longer term bearish trend for gold, a view I have held for the last two years. The monthly chart neatly describes the consolidation phase for the precious metal, with this week's move finally confirming we are now moving into the next stage of the downwards trend and likely to pick up momentum as a result. In the short term, we are likely to see support arriving in the $1070 and $1040 per ounce regions as denoted with red and blue dotted lines of accumulation and distribution, with the next level then well below in the $910 per ounce area.
For investors, the outlook remains bleak, and to date there is no signal in any timeframe of a buying climax which will then be the pre-cursor to a longer term reversal in sentiment and trend. The most likely driver for this would appear to be inflation, and given the dim and distant prospect of any economy running away on rampant inflation, gold is likely to remain unloved, other than by speculative traders benefitting from selling short. For gold bugs, it's a cruel world and likely to remain so for some time to come, with gold ultimately likely to find fair value in the current climate in the $700 per ounce area.
By Anna Coulling
Charts are from NinjaTrader and the trading indicators from Quantum Trading.