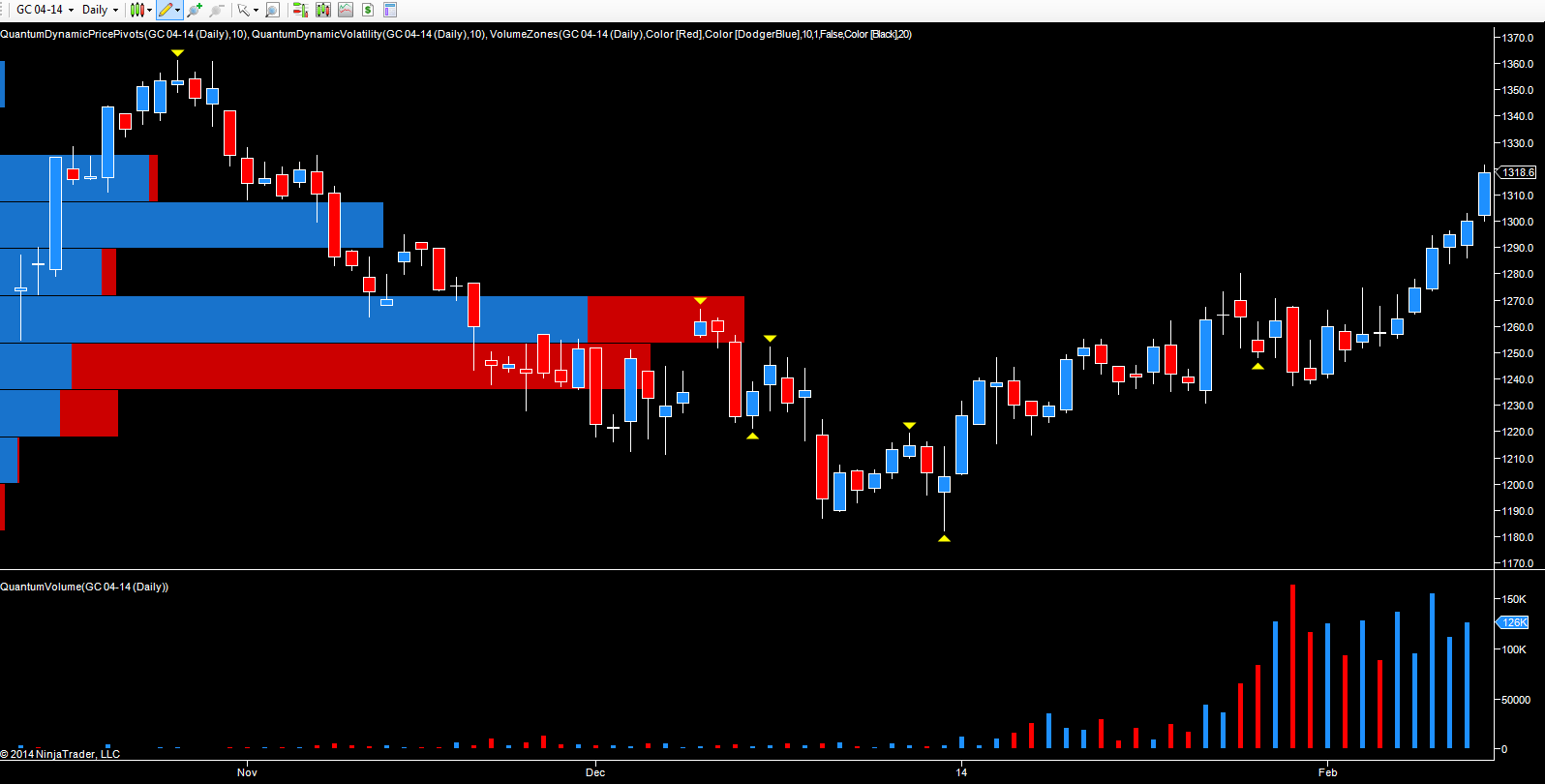 As I have written many times before it has been a torrid time for gold bugs, who have seen the precious metal collapse from the dizzy heights of almost $2000 per ounce to plumb the lows of $1200 per ounce. However, since early February the traditional relationship between the USD and the metal has been re-established with the US index falling and gold rising. This has played its part in helping to push the gold price higher.
From a technical perspective the daily chart for the April gold futures contract has delivered some firmly bullish signals, not least in the breakout from the extended congestion phase which remained in place throughout much of January. This established a floor from the $1230 per ounce area and a ceiling around the $1260 area, which was duly breached last week with a series of bullish candles all supported with solid volume.
As a result this price action has now created a very solid platform of support, and a springboard, to push gold higher still and back towards the next well defined level of resistance in the $1360 per ounce region. Should this be breached then we may well see gold regain the $1400 per ounce area before pushing higher still and on to test $1440 in the longer term.
The recent level of price congestion is clearly defined by the volume at price histogram displayed on the left hand side of the chart, and with the price action having cleared the minor congestion in the $1300 per ounce region, the outlook for gold looks firmly positive.
By Anna Coulling