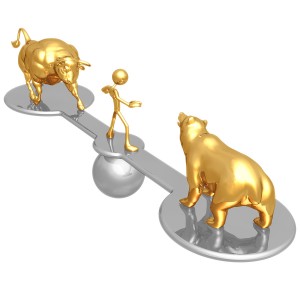 Looks like the markets just about managed to avoid a mauling by the bears, who have now temporarily retreated to lick their wounds!
As mentioned in previous posts, the USD/JPY is currently a great proxy for what was happening in equities and I certainly keep a close eye on this pair when trading the YM. Friday delivered a couple of really nice trades to the long side as the DOW managed to claw its way back from last Monday's dramatic fall on the poor ISM number.
But what happens now?
Well, the week following NFP is usually pretty quiet, but I doubt this is going to be the case. Not least because Janet Yellen is up before a couple of Washington committees and it's really the first time the market will hear her 'voice'. Here in the UK, we also have Gov Mark Carney delivering the BOE inflation report on Wednesday. This is highly significant interesting because of interest rates, and how much longer they are likely to stay low. Traders and investors will be listening out for any clues, especially as the markets expect the UK to be the first major economy to start raising interest rates.
And if two central bankers weren't enough, Mario Draghi is also speaking later on Wednesday. At his press conference last week he managed to avoid saying anything remotely meaningful, which promptly sent the EURO higher, catching out the shorts yet again! In between these performances we have a crop of consumer confidence releases, as well as some really important data from China. Trade balance on Tuesday and the CPI on Friday.
In summary, we could say this week is about tone, and the extent to which the central banks are 'in control' of what they are doing. Or, at least, whether the markets believe they are in control. As always, there are several key charts to watch, and here are just two. The first is the NQ March futures, which on the daily has broken through the resistance level of late January and, at time of writing, has a strong platform below suggesting further bullish momentum.
The tech sector is always a key barometer of an economy moving out of recession and into early expansion, so the Nasdaq is one to watch. Second, of course, is the VIX which tested the 22 price level last week, but has since moved lower once again, and now appears to be falling to test the platform of support at 12. If this breaks then expect a strong move higher for equities, and the trigger point for equities.
By Anna Coulling