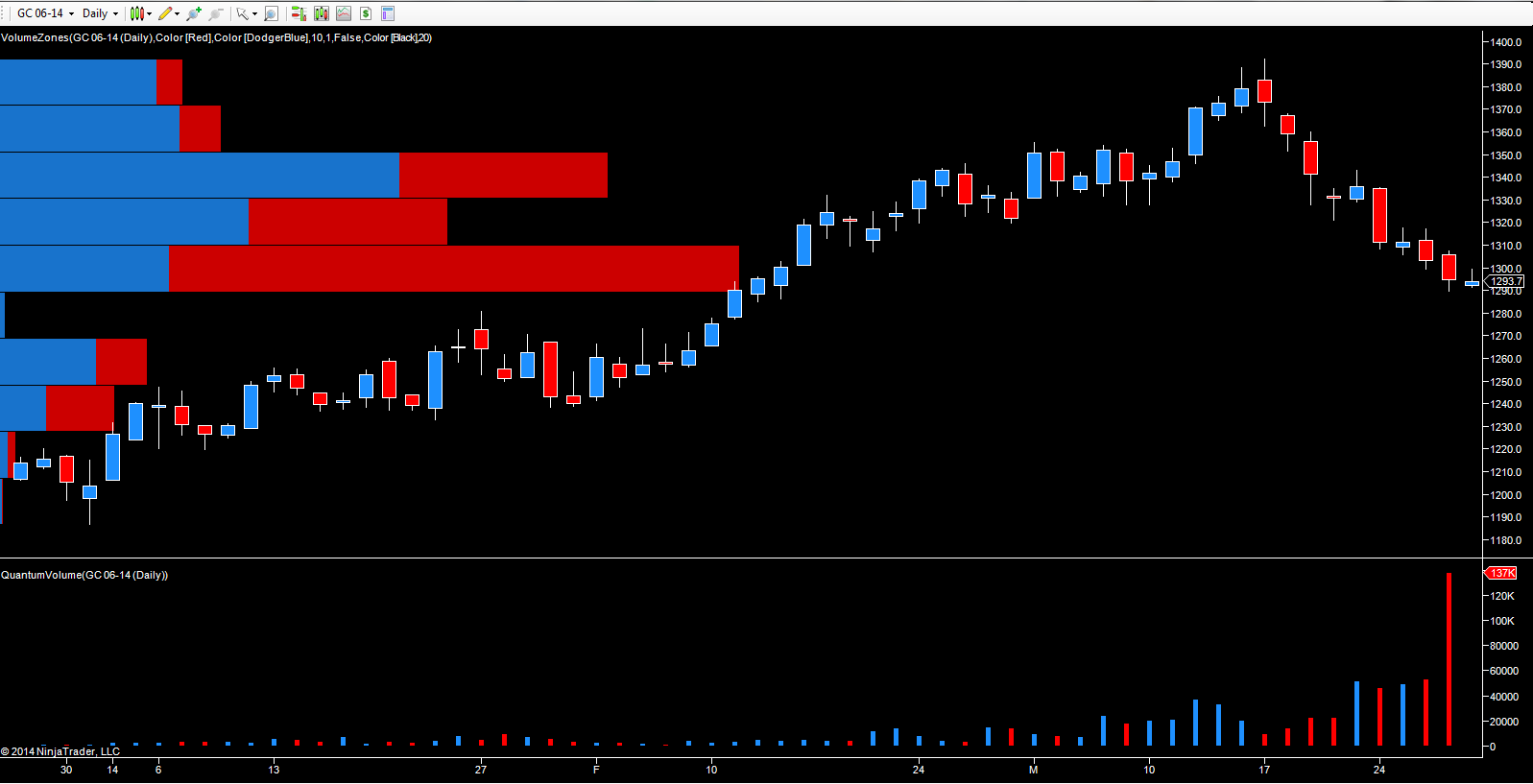 It's been a roller coaster ride for gold over the last couple of months with the precious metal first rallying almost $200 per ounce, and then promptly reversing from the $1390 per ounce level, and giving back just over half the gain, to trade at the time of writing at $1293.20 per ounce. So the question now is, where next for gold and not an easy one to answer. However yesterday's price action has given us a strong signal for the short term, and one only has to consider the trading volumes associated with the price action to understand why.
The initial weakness earlier in the month was signalled with rising prices and falling volumes, a sign of weakness in the up move, which was duly confirmed with the move lower over the last two weeks. This has been accompanied by rising volumes under the down candles suggesting further downwards momentum, and no sign of stopping volume – until yesterday. As we can see from the daily chart, yesterday's volume was extreme, and in addition the price spread of the down candle was narrow, suggesting strong buying at the $1290 per ounce level, and sending a clear signal of the start of a possibly buying climax in this region.
As always, markets rarely reverse on a sixpence or a dime, so we can expect to see some price consolidation at this level, as further buying is absorbed by the big operators, possibly down to test the platform of support now in place at the $1280 per ounce level. However, once it is, then expect to see the price of gold recover once more and regain some of the losses of the last few weeks.
By Anna Coulling