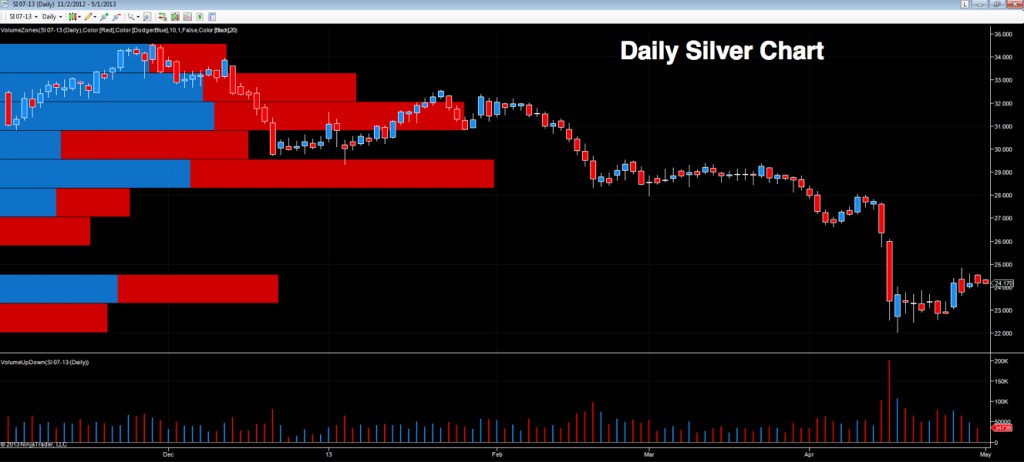 Whilst silver bulls are no doubt relieved to have seen a halt to the recent downwards roller coaster ride for the industrial metal, the last few days have hardly been inspiring.
Since April's sharp sell off which saw the silver price touch an intra day low of $22 per ounce on the July contract, the metal has struggled to recapture even a meagre $2 per ounce.
What is particularly revealing on the daily silver chart is the volume with the recent two up candles associated with falling volume, not a positive signal. In addition, the associated upper wicks on these candles are also signalling weakness.
Moving to the volume at price indicator to the left of the chart, the area of price congestion and support are clearly defined, and the key now is whether silver can build any sort of platform between the $22 and $24 per ounce region. Any attempt to rally will need to see the price action associated with strong and rising volume which at present is severely lacking and suggests a market that is weak, in consolidation and likely to see a further sell off in the medium term.
By Anna Coulling